Ausbildung Vehicle Interior Mechanic in Germany
If you love vehicles, a great choice would be an apprenticeship program (Ausbildung) as a vehicle interior mechanic!
Role of vehicle interior mechanic under Ausbildung in Germany
Mechanics frequently makes custom interiors for automobiles.
Therefore, careful planning is crucial to the work.
The necessary materials must be determined when you resolve inquiries.
Systems and machines need to be installed, run, and maintained.
Depending on the product, you use machines for cutting, nailing, or sewing.
When making car seats, the interior mechanic is in charge of shaping the upholstery before it is covered and quilted.
You also assemble the finished parts like headrests, seats, trim elements, panels, and covers.
They look after the proper positioning of electrical and pneumatic lines inside the vehicles.
Requirements for a vehicle interior mechanic under Ausbildung in Germany
Craftsmanship is a fundamental skill.

You must prioritise accuracy and quality. 

Having a strong feeling of responsibility and working carefully and neatly is crucial. 

You must factor in the cost of materials calculations, the setup and monitoring of the machines, and quality control while planning.

You require strong organising skills for the position.
Vehicle interior mechanic training under Ausbildung in Germany
The three-year Ausbildung training plan for becoming a car interior mechanic comprises 14 learning areas.
The first year lays the groundwork and covers topics including planning and organising work processes, processing materials, and auxiliary supplies.
During the first year of study, students learn how to cut, sew, and glue workpieces, join materials, and create seat constructions.
You'll verify and install controls in the second year of instruction, make and inspect cut and sample parts, and construct interior features.
In the third year of education, you learn process monitoring, assembling parts and assemblies, inspecting, reworking, and repairing components and interior details.
Besides teaching integrative knowledge, the programme also teaches strictly technical knowledge. 
It includes topics like how to set up a training organisation, workplace safety precautions, environmental sustainability, and the theme of digitised working life. 
Career prospects for vehicle interior mechanic under Ausbildung in Germany
The automotive sector mainly employs mechanics of vehicle interiors.

However, organisations constructing ships, railroads, and aeroplanes are also possible employers.

There is the chance to work in a craft company, such as in a workshop for upholstery vehicles.

You can work in a workshop or a production area. 
You should contact KCR CONSULTANTS in the next few seconds. Experts are waiting to demonstrate the Ausbildung in Germany program.
Become a fantastic interior mechanic who can discover the vehicle's problem within seconds of surveying!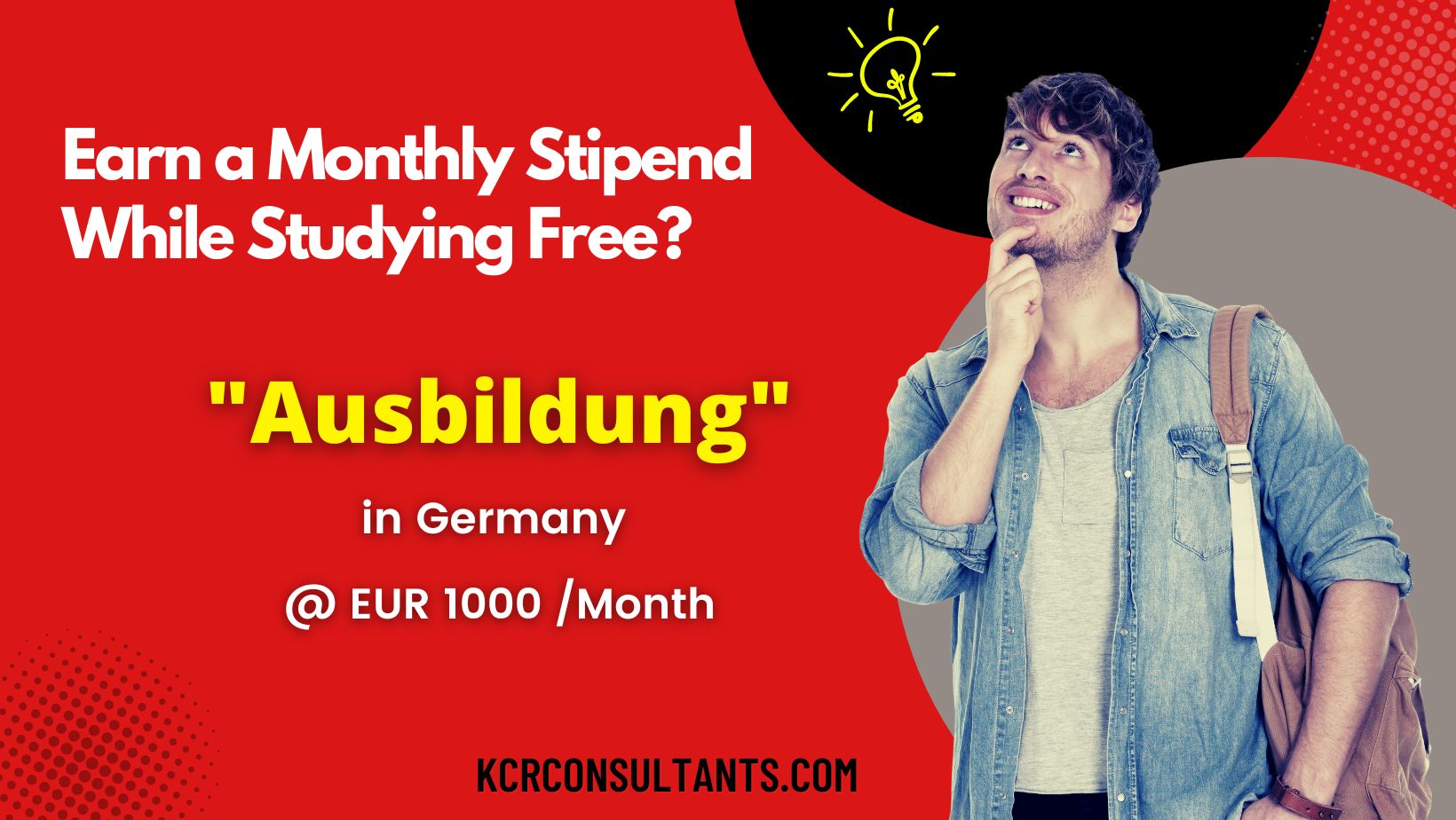 THE TRENDSETTING VOCATIONAL ROUTE TO GERMANY IS UNIQUE IN ITS NATURE AND SPIRIT.