Ausbildung Track Builder in Germany
Choose a challenging career by taking an apprenticeship program (Ausbildung) as a track builder!
Did you know that the German rail system has about 36,000 km in length?
Track builder training under Ausbildung in Germany
You will venture deep underground even during your first year of Ausbildung training to be a track layer.
You will discover how to make concrete mixes, formwork, insulation, and construction pits.
At work, plans and sketches are crucial because no one would know what to do without them.
It makes sense that you would have extensive training in the first year and then be able to create sketches and understand plans.
You'll find it especially thrilling after you learn about the various tools and equipment used by track builders. 
Did you know Germany has almost 54 million railroad sleepers? 
The difficulty level considerably increases during the second year of the apprenticeship (Ausbildung).
You instal or replace tracks and rails, fill in or create new road surfaces, do paving work, and crush boreholes.
To prevent replacing the tracks when it is too late, you will learn how to gauge the level of wear.
After the assessment, they will ask you if repairs are necessary for any breakdowns.
Did you know that at extremely high or low temperatures, rails expand? 
Requirements for a track builder under Ausbildung in Germany
 

You need strong arms.

Having good senses is just as crucial.

You need excellent hearing and vision to stay safe.

Being physically fit is an essential condition.

Technical knowledge is crucial.

The more technical knowledge you have, the simpler it will be to handle each piece of equipment.

You need a secondary school-leaving certificate.
Did you know ‌the railway was invented in England during the Industrial Revolution? 
Career prospects for a track builder under Ausbildung in Germany
You will need three years of

Ausbildung

training to become a track builder. You manage track infrastructure, install switches and tracks, and replace track beds.

You will do specialised and management jobs in track construction as a master craftsman focusing on track building.

As an industrial foreman specialising in track construction, you'll also keep an eye on the expert execution of all work in the track area.

You can become a state-certified technician specialising in construction technology focusing on civil engineering, where you are in charge of the construction measures and heavily contribute to their execution.

You can work in construction planning, management, or facility management after completing your studies.

You can work for yourself as a construction manager or facility manager.
Notify KCR CONSULTANTS now! They are experts who counsel on Ausbildung in Germany program.
Use your constructional skills and lay sturdy tracks that will remain rigid for decades!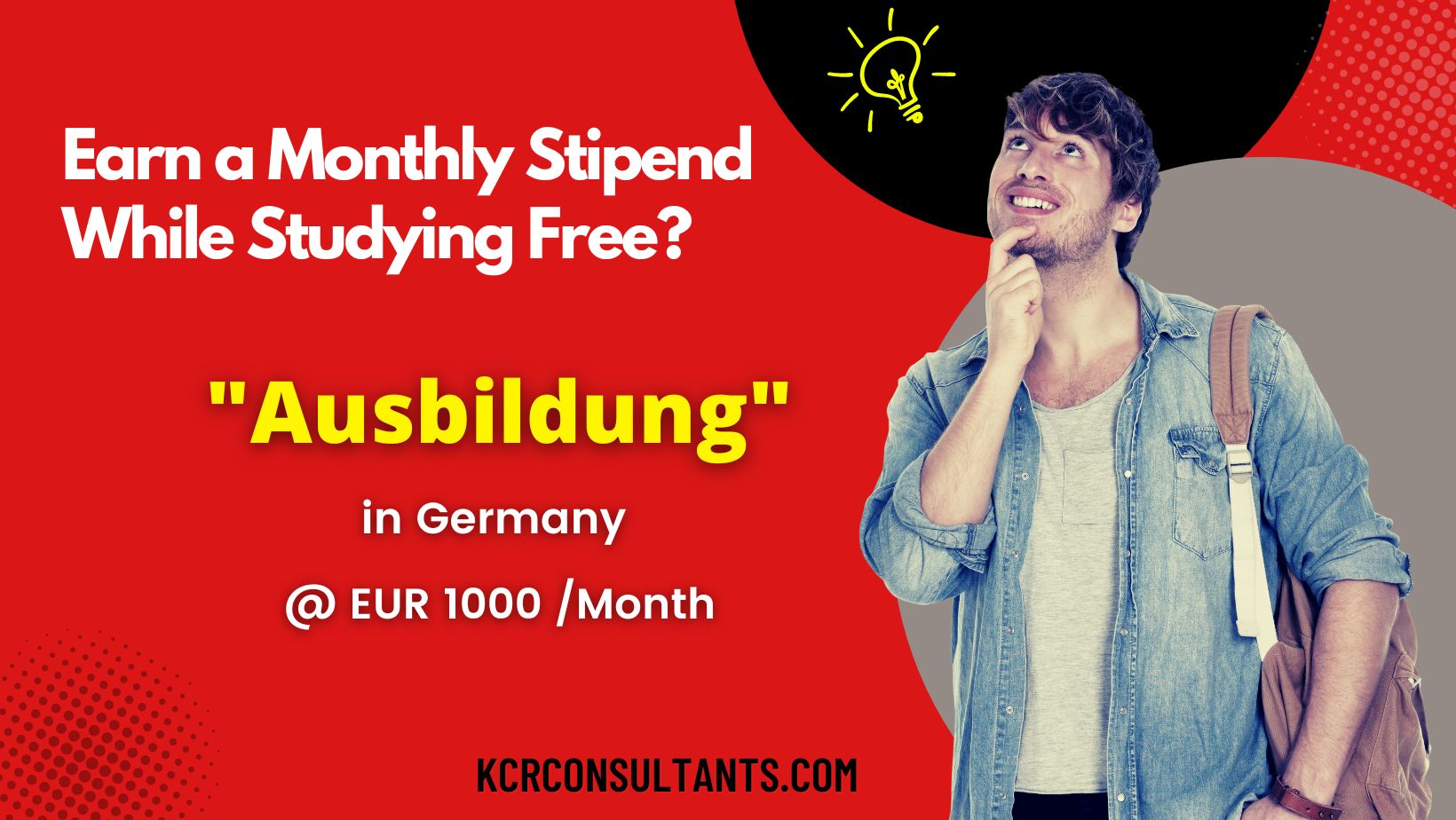 THE TRENDSETTING VOCATIONAL ROUTE TO GERMANY IS UNIQUE IN ITS NATURE AND SPIRIT.