Ausbildung Textile Laboratory Assistant in Germany
If you are overly particular about the dress material, you can take an apprenticeship program (Ausbildung) as a textile laboratory assistant and make it your career! 
Did you know that only four of the 51 varieties of cotton are employed in the textile business? 
Textile laboratory assistant training under Ausbildung in Germany
You will finish your three and a half years of dual Ausbildung training with organisations in the textile and apparel sector, research facilities, or the automotive and aviation sectors.
You utilise cutting-edge, typically computer-controlled machinery.
You assure random samples at regular intervals to ensure the materials don't have flaws while you train (Ausbildung) as a textile laboratory assistant.
Exchanging soiled clothing is not always straightforward.
When the case involves an expensive item worn numerous times, you must first prove the validity of your complaint.
You will learn how to assess the merits of a complaint during your Ausbildung training as a textile laboratory assistant.
You ascertain the potential causes of these quality flaws and how to avoid them in subsequent manufacturing.
You will check the clothing for dangerous materials on behalf of the makers.
Wearing protective clothing is essential because the chemicals, fibres, and textiles might irritate your skin.
You take care of technical fabrics used to manufacture automobiles, aircraft, and medical devices.
It is especially crucial to make sure they can endure heavy weights.
The emphasis on textile finishing is appropriate if your aesthetic preferences lean toward vivid colours and bold prints. 
Did you know India is the biggest viscose manufacturer in the world? 
Career prospects for a textile laboratory assistant under Ausbildung in Germany
You will perform specialised and administrative duties in producing and processing textiles as an industrial foreman focusing on the textile sector.

You develop textile fabrics, yarns and efficient manufacturing techniques with additional training to become a technician in textile technology.

You will have different employment choices and earn more money if you have a degree in textile and apparel technology or fashion design.

 
KCR CONSULTANTS will guide you with vocational training in Germany.
Provide your customers with the best material; they will keep coming to you often!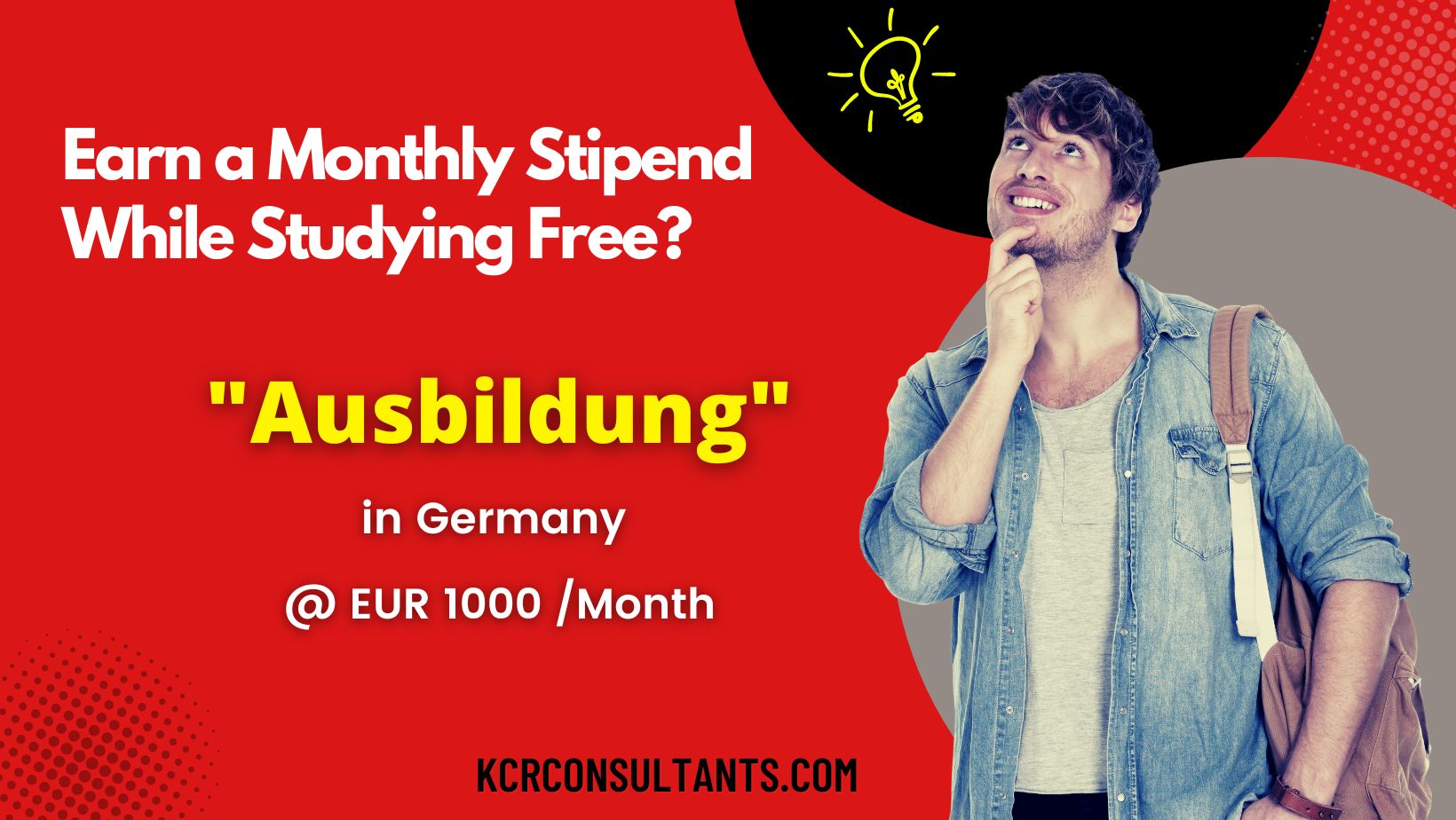 THE TRENDSETTING VOCATIONAL ROUTE TO GERMANY IS UNIQUE IN ITS NATURE AND SPIRIT.