Ausbildung Textile and Fashion Tailor in Germany
Do you enjoy creating new outfits and trying them out?
Choose an apprenticeship program (Ausbildung) as a textile and fashion tailor! 
Role of a textile and fashion tailor under Ausbildung in Germany
If you're a dressmaker, you must know what's famous for the upcoming season.
You create models in the ateliers of fashion firms using their templates before you put on your pair of scissors or sharpen the needles on an industrial sewing machine.
The chosen textiles are then bought and prepared.
You work with leather, silk and cotton.
When a business commissions you to use a model in series production, you first do sketches on the computer screen.
The patterns are applied to the cloth manually or with sewing equipment.
You can mass-produce the model, and the client is pleased with the standard and look. 
Textile and fashion tailor training under Ausbildung in Germany
During your Ausbildung training to become a fashion tailor, you must set up your tools according to the model and material.
The sewing machines need to be changed according to the fabric's composition.
You can begin making cuts after everything is set up and the prices are determined.
The cloth lengths are unrolled on a sizable table and carefully stacked on top of one another.
Using a drawing machine, chalk, or stencils, you transfer the markers that you previously produced on the computer to the fabric.
The individual cuts are sorted and given numbers for ironing and stitching if everything is in order.
You must carefully examine the completed item to see if the fit and artistry adhere to the client's ideas and preferences. 
Career prospects for a textile and fashion tailor under Ausbildung in Germany
You take on the technical support of the items from the design stage through production and delivery as a state-certified technician focusing on apparel technology.

As a textile industry specialist industrial foreman, you oversee and perform specialised duties in producing and processing textiles while also keeping an eye on the equipment and processes.

You can use a bachelor's degree in textile and garment technology to work in customer service, process and product development, and maintenance.

 
Come to KCR CONSULTANTS now! They will tell you about the Ausbildung program in Germany. 
Satisfy your customers with perfect outfits for everyone!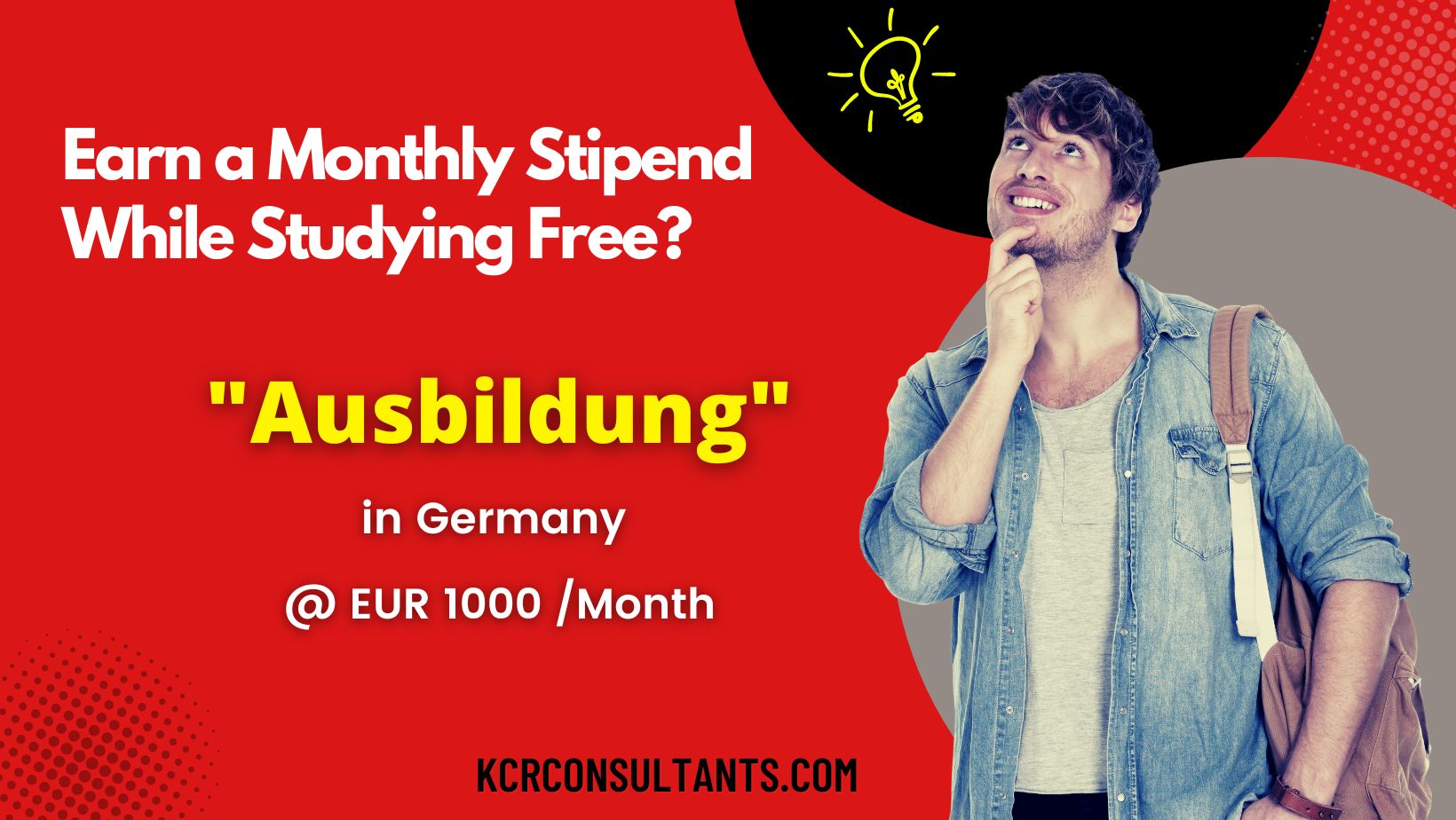 THE TRENDSETTING VOCATIONAL ROUTE TO GERMANY IS UNIQUE IN ITS NATURE AND SPIRIT.