Ausbildung Technical Product Designer in Germany
Do you get over-excited when it comes to dresses?
You must choose an apprenticeship program (Ausbildung) as a technical product designer! 
Did you know women make up 30% of the trainees for technical product designers? 
Role of a technical product designer under Ausbildung in Germany
Technical product designer has been around since 1937.
You collaborate closely with engineers and other product designers and support their work.
You gain expertise in many applications to produce and alter 3D data sets and documentation for components and assemblies.
You graphically apply your own ideas in a way that makes them feel nearly palpable and allows you to view them in 3D.
Your profession requires variety because you must develop innovative ways to deploy a wide range of items.
You are responsible for glasses, vehicles, excavators, coffee makers, technological devices, and exhibition stands.
You present, brainstorm, analyse ideation, prototype development, and series support. 
Did you know that, on average, 82 out of a potential 100 points were earned during the summer of 2012?
Technical product designer training under Ausbildung in Germany
Technical product designer Ausbildung training necessitates an additional six months of education.
You create data models and products if you decide to major in product design.
You choose the required components, specifications, and assembly methods while considering the costs, the design, and the technical potential.
In machine and plant construction, you create 3D assemblies and production designations for cars, machines, and plants.
You learn the fundamentals of electrical and control engineering.
You must compute angles, areas, volumes, acceleration and friction.
You learn various software applications and design requirements.
The Ausbildung training programme lasts for 3.5 years. 
Career prospects for a technical product designer under Ausbildung in Germany
After completing your programme, you can further your studies to become a mechanical engineering technician.

You can become a product designer with state certification.

You can enrol in a university and earn a Dipl.-Ing. in construction technology or a graduate degree in industrial design.
KCR CONSULTANTS will come to your aid with the apprenticeship programs in Germany.
Create designs that will revolutionise the future!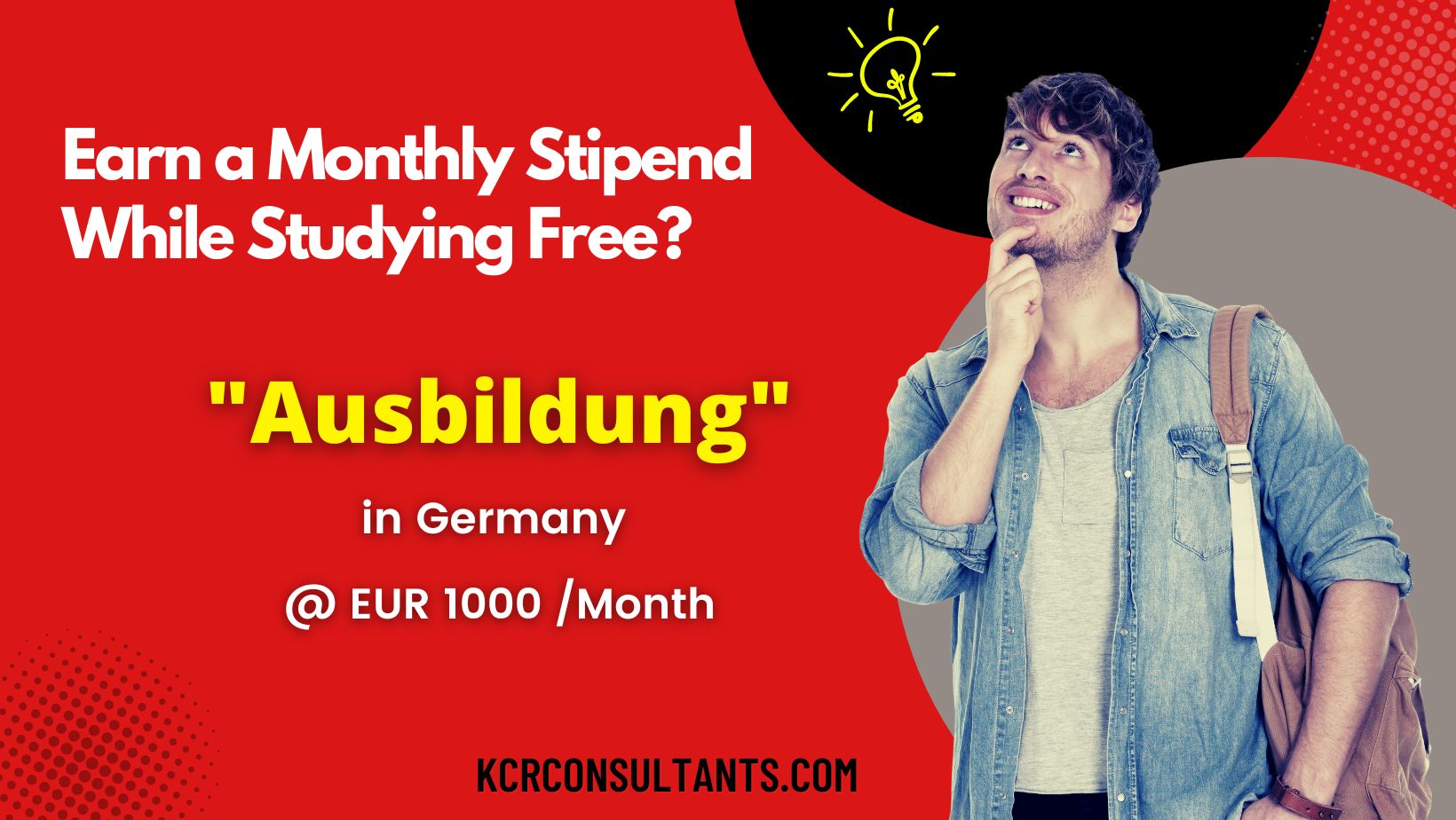 THE TRENDSETTING VOCATIONAL ROUTE TO GERMANY IS UNIQUE IN ITS NATURE AND SPIRIT.