Ausbildung Technical Model Builder in Germany
Do you enjoy building blocks into different shapes?
Take an apprenticeship program (Ausbildung) as a technical model builder! 
Role of a technical model builder under Ausbildung in Germany
You must create models before you create a product.
These models can be used for tests and measurements and serve as the foundation for the casting mould.
You create models from various materials and serve as a conduit between the designers who put their concepts on paper and the engineers and technicians who carry them out in manufacturing.
Three alternative foci are available during the three and a half years of Ausbildung training required to become a technical model builder. 
Did you know that the original automobiles were entirely constructed of wood? 
Technical model builder training under Ausbildung in Germany
You must first select a focus if you are interested in Ausbildung training to become a technical model builder.
You can work in foundries, with vehicle manufacturers, and in the building of aeroplanes if you complete your Ausbildung training with an emphasis on bodywork and production or foundry.
Be a part of a new automobile model's development at a manufacturer of vehicles.
You create illustrative models in the visualisation area.
You will do your work in the workshop and on the computer in every area.
You use computer programmes to generate two- and three-dimensional drawings.
You will learn to generate electrical or technical drawings and use specialised computer tools like CAD.
A solid instinct and strong spatial imagination are essential because it's the only way to animate drawings and construct three-dimensional models.
A technical model builder must complete three and a half years of Ausbildung training. 
Career prospects for a technical model builder under Ausbildung in Germany
After completing your

Ausbildung

training, you don't have to stop studying because you have excellent options to advance in your job with additional training.

Obtaining additional training to become a technician in the field of foundry technology is very popular since you can then begin to assume middle managerial responsibilities.

With the passage of the master's examination, it increases even further.
Get in touch with KCR CONSULTANTS now! They will describe the Ausbildung courses in Germany.
Get creative and let the world be amazed at your artistry!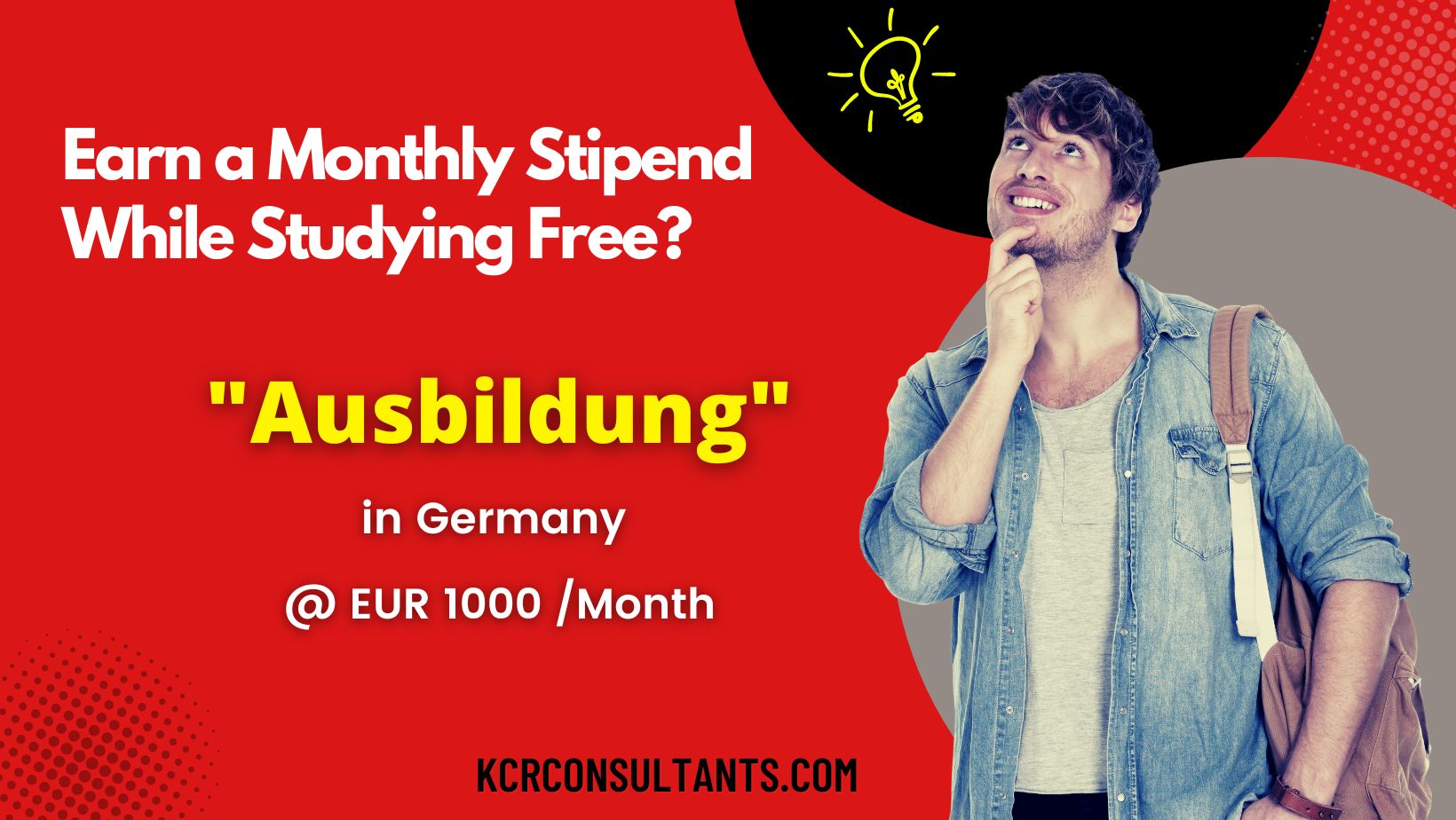 THE TRENDSETTING VOCATIONAL ROUTE TO GERMANY IS UNIQUE IN ITS NATURE AND SPIRIT.