Ausbildung Technical Draftsman in Germany
If you are good at drawing, an apprenticeship program (Ausbildung) as a technical draftsman will be a good choice for you! 
Role of a technical draftsman under Ausbildung in Germany
You create intricate technical drawings and plans in your capacity as a technical draftsman.
You receive concepts and ideas put forth by designers, engineers, and architects.
You put things on paper and visualise them while engineers create the concepts and technological methods.
Computer-aided design system (CAD system) primarily does all the work.
Technical drafters are now generally more involved in product development than before. 
Technical draftsman training under Ausbildung in Germany
The two Ausbildung training programmes are for technical product designers and technical system planners.
You support the development of technical products during your Ausbildung training by translating the concepts into 3D CAD drawings.
The focus is on everyday objects in product design and construction.
You will work in those building cars, aeroplanes, consumer goods, or medical technology sectors.
The illustrated implementation of machines, plants, and vehicles is the primary focus of machine and plant construction.
You learn to make technical documentation and conduct calculations.
The Ausbildung training programmes vary depending on the goods and industrial sectors you work in, but not how they are delivered.
You work for your training company for three and a half years while attending an industrial-technical vocational school. 
Requirements for a technical draftsman under Ausbildung in Germany
You need a deep understanding of the technical aspects of the job.

Good marks in math and physics are the cornerstone.

You have good spatial imagination and can quickly conjure sketches with your wrist. 
Career prospects for a technical draftsman under Ausbildung in Germany
You can fill roles independently while expanding your knowledge as a technical draftsman.

You develop concepts as a technician in mechanical engineering (construction).

As a designer, you create designs for consumer goods products and autonomously implement them with your CAD expertise.

You can major in mechanical engineering with a building technology specialisation or industrial design. 
KCR CONSULTANTS will describe the vocational training in Germany. 
Let your drawings come alive through a massive infrastructure!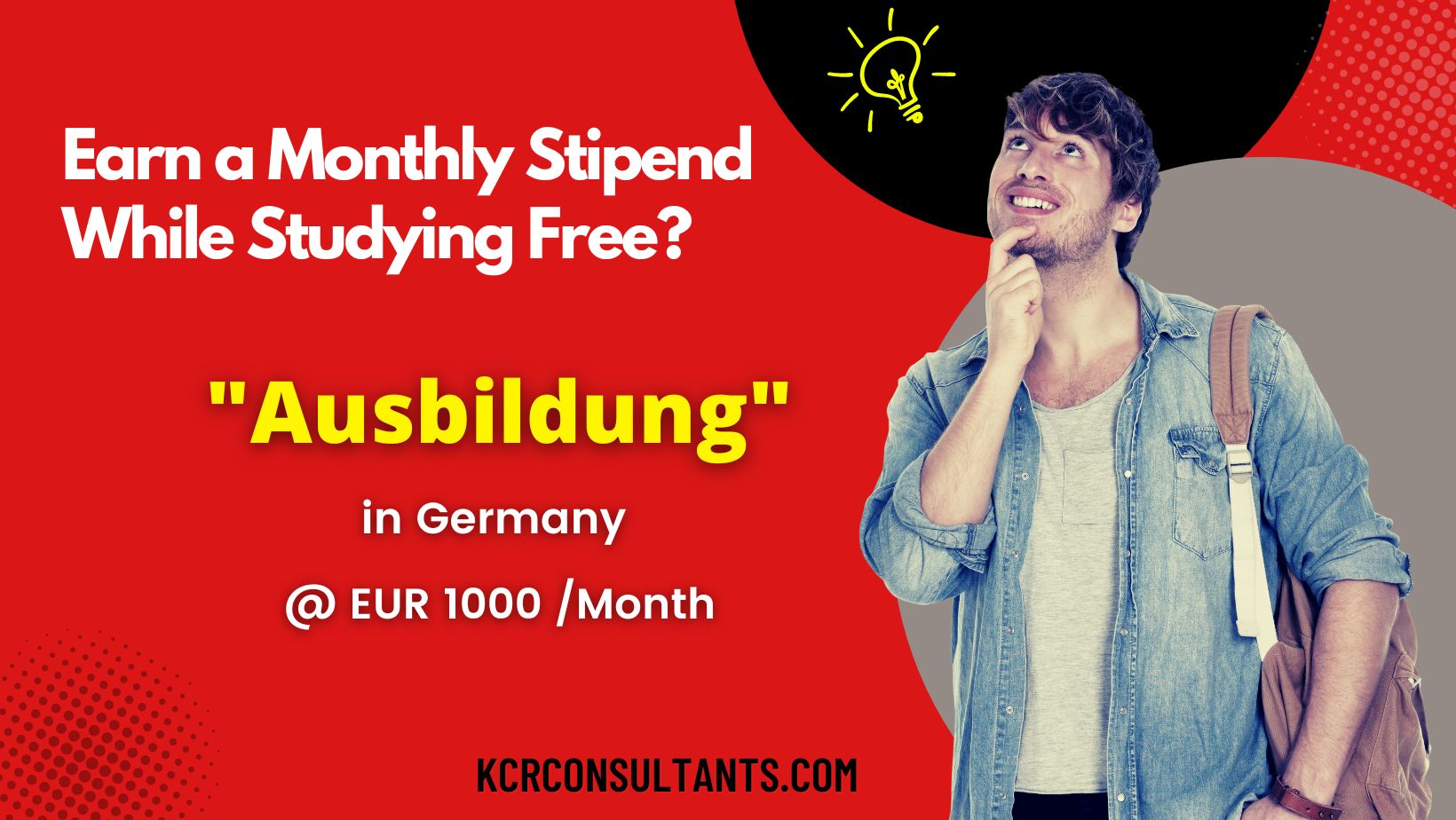 THE TRENDSETTING VOCATIONAL ROUTE TO GERMANY IS UNIQUE IN ITS NATURE AND SPIRIT.