Ausbildung Tanner in Germany
If you are into a unique hobby like tanning, you can take an apprenticeship program (Ausbildung) as a tanner!
Did you know that since the 1986 World Cup, leather has not been used to make footballs?
Role of a tanner under Ausbildung in Germany
Since people used animal skin for a wide range of products as early as the Stone Age, the history of leather-making is quite old.
Since animal skin differs significantly from leather, you will discover precisely how the intricate work stages operate during your (Ausbildung) instruction to become a tanner.
In the initial steps, you must remove all skin that won't turn into leather.
Your responsibility also includes checking to determine if the animal skin has been adequately kept or made durable.
Since animal skin is a natural product, this keeps it from deteriorating.
You need all your physical energy for this activity.
Did you know Napa Valley in the USA inspired the name of Nappa leather?
Tanner training under Ausbildung in Germany
After several preliminary steps in your Ausbildung training as a tanner, the natural tanning of the animal skin starts.
Various tanning substances, including chrome and other tree barks, are utilised for this.
These tanning substances guarantee that the leather will become durable.
You need to figure out the proper mix ratio at this point so that some math proficiency would be excellent.
The type of animal skin utilised differs depending on the intended usage.
Fine calfskin is more likely to be found in stylish handbags than in off-road vehicles.
Although lambs and goats also make excellent leather sources, cattle skin is arguably the most frequently utilised.
You will be taught the necessary theoretical knowledge at the vocational school (Ausbildung) because you should not simply be physically fit.
Modern machines are now employed to perform tasks formerly carried out by hand.
Despite the machines, you must occasionally be able to help during your Ausbildung training to become a tanner; thus, you cannot just sit around doing nothing.
Did you know that 5250 years ago, the glacial mummy " Ötzi" was already sporting a calfskin belt?
Career prospects for a tanner under Ausbildung in Germany
You stand a decent possibility of finding work abroad as a tanner.

You can advance in your career as a tanner by holding managerial roles in industry and trade once you have the master craftsman's certificate in your possession after two years.

You can complete coursework at a technical institution to earn a state-recognised supplementary qualification in polymer materials.

You won't be at the machines as frequently, but you can control the entire company by watching your co-workers' backs.

You can pursue other business administration or quality management education and eventually work in sales, quality assurance, or production schedule.

 
KCR CONSULTANTS are eager to provide you with more info about Ausbildung in Germany program. 
Develop your tanning skills and create useful modern things with leather!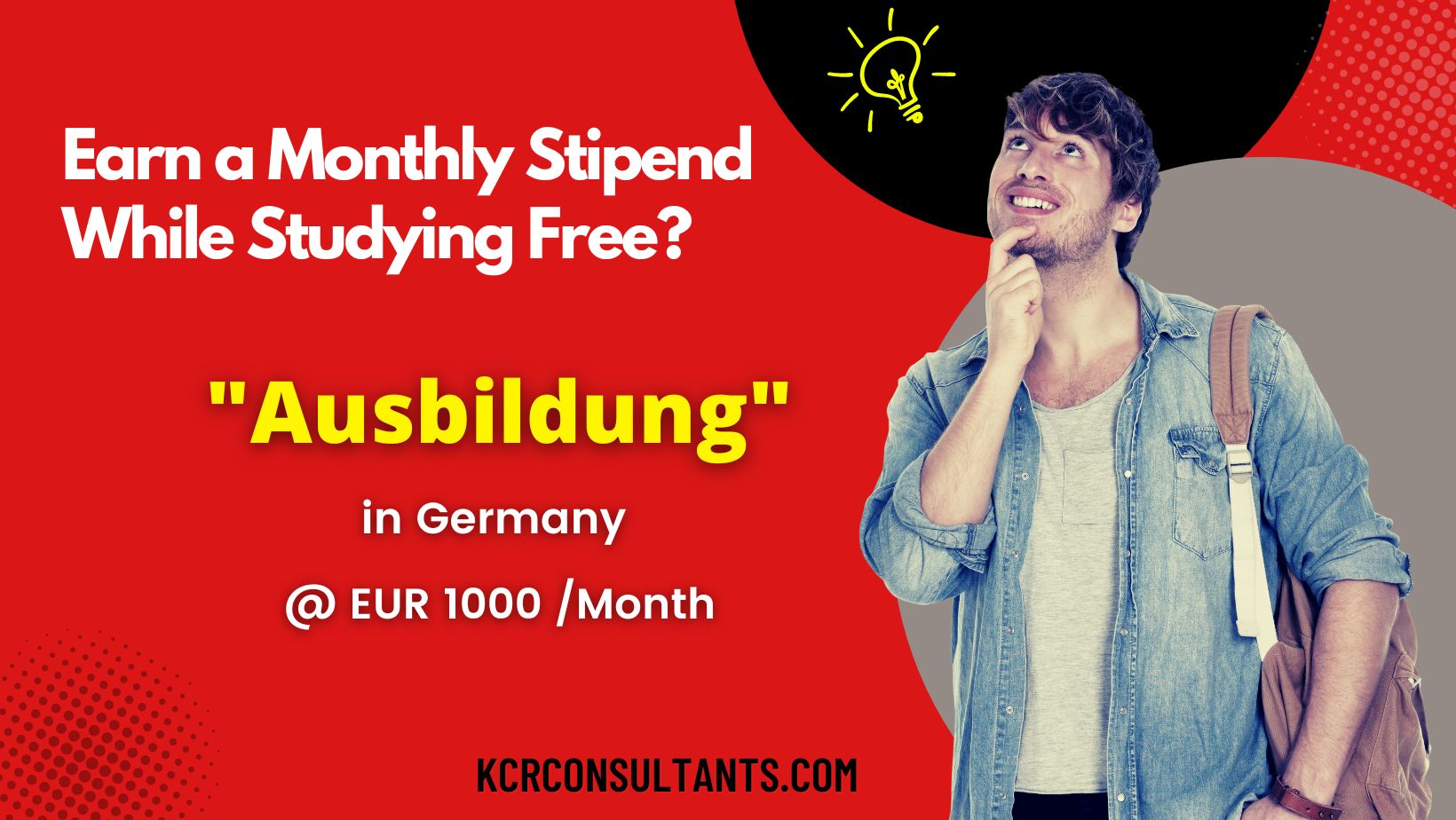 THE TRENDSETTING VOCATIONAL ROUTE TO GERMANY IS UNIQUE IN ITS NATURE AND SPIRIT.