Ausbildung Stone Mason and Stone Sculptor in Germany
Do you get excited when you see beautiful carvings out of stone?
The apprenticeship program (Ausbildung) as a stone mason and stone sculptor is for you! 
Role of a stone mason and stone sculptor under Ausbildung in Germany
Stonemasons are professionals in restoring a monument, creating gravestones, or processing floor slabs.
You process marble, paving stone, and natural and artificial stone.
You restore facades, monuments, and fountains.
The creation of fine tombstones is also crucial to the stonemason profession.
You complete the three-year dual Ausbildung training at tombstone workshops, repair firms and historic building facades, museum workshops, and offices in church buildings. 
Did you know that stonemasonry is one of the oldest occupations ever? The stonemasons constructed the pyramids in ancient Egypt. 
Stone mason and stone sculptor training under Ausbildung in Germany
You can pick between two distinct foci for your Ausbildung training to become a stonemason or a stone sculptor.
Both sectors share Ausbildung training material for the first two years of instruction.
The first two years of Ausbildung training cover the fundamentals of stonemasonry and stone sculpting.
You must be skilled with a pen and a sketching tool and use a hammer, chisel, and other tools as a stonemason.
You learn to create and use sketches, construction drawings, and working drawings.
You primarily work on the preservation of monuments and the fulfilment of specific orders, including the creation of gravestones. 
Did you know that stonemasons were the most well-esteemed and well-paid artisans in the thirteenth century? It makes sense that they created structures like the Cologne Cathedral. 
Requirements for a stone mason and stone sculptor under Ausbildung in Germany
Although a specific school-leaving certificate is not required to become a stonemason, employers prefer to hire candidates with lower secondary school-leaving qualifications.

Both your physical and manual dexterity should be strong.

You should have artistic talent if you wish to specialise in stone carving and sensitivity. 
Career prospects for a stone mason and stone sculptor under Ausbildung in Germany
You can find work in several settings, including stonemasons' workshops, sales areas, stone carving studios, construction huts, and construction sites.
KCR CONSULTANTS is the place for Ausbildung courses in Germany.
Sculpt a masterpiece; millions will talk about you!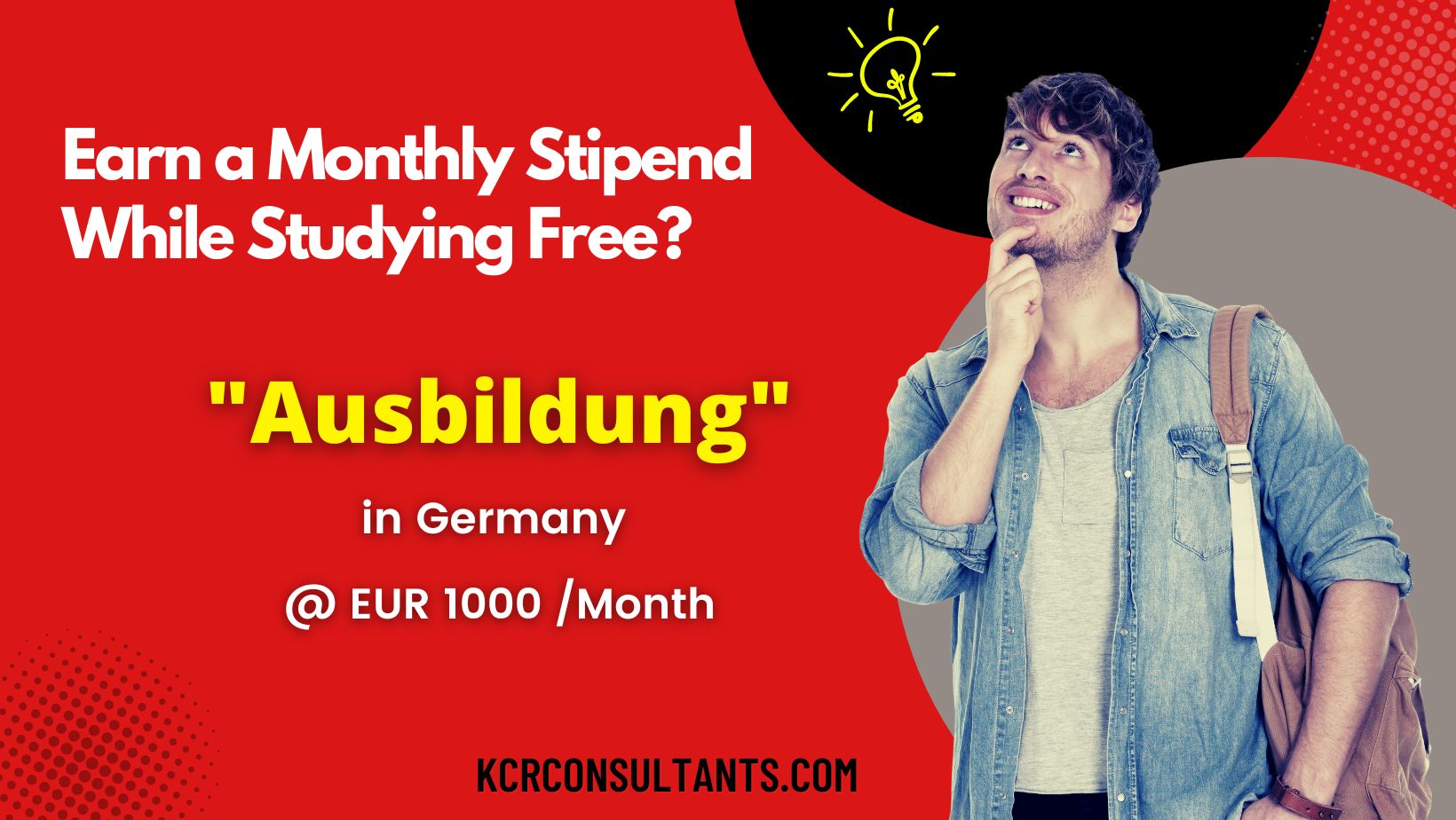 THE TRENDSETTING VOCATIONAL ROUTE TO GERMANY IS UNIQUE IN ITS NATURE AND SPIRIT.