Ausbildung Stone Manufacturer in Germany
If you like to get dirty with stones, you can take an apprenticeship program (Ausbildung) as a stone manufacturer! 
Did you know terrazzo makes up the stars on the Hollywood Walk of Fame in Los Angeles? 
Stone manufacturer training under Ausbildung in Germany
The typical three-year Ausbildung training programme for stone manufacturers is dual.
You study for the vocational school and do a practical job in a company.
You learn to calculate your material requirements and the ratio of specific types of cement.
Block-style instruction is used to make the lengthy commute worthwhile.
You can remain in a neighbouring dorm when you have school, which lasts for several weeks.
You construct formwork, treat surfaces, and create concrete components.
An order for creating specific components will come to your business.
The pieces are produced in the workshop and transported to the construction site in a final state.
The floor is covered with a layer of lime and a brick screed.
You cannot work lime for an extended period, so you need manual dexterity and quickness.
You produce the usual shining terrazzo surface after the floor is toughened and polished. 
Did you know terrazzo flooring traditionally doesn't have joints? This has many benefits for cleaning. 
Requirements for a stone manufacturer under Ausbildung in Germany
You need high school graduation.

The primary academic skills required are math and physics.

One of your most dependable friends is the calculator.

You require solid technical aptitude and spatial inventiveness. 
Career prospects for a stone manufacturer under Ausbildung in Germany
You can assume greater responsibility in construction after receiving additional training to become a State-certified technician.

You direct and oversee the work processes as a master artisan (Master concrete block and terrazzo maker), which significantly increases your level of responsibility.

You have the choice to work for yourself.
Contact KCR CONSULTANTS now! Experts will explain the Ausbildung program in Germany.
Let that terrazzo shine in the break of dawn with your skills!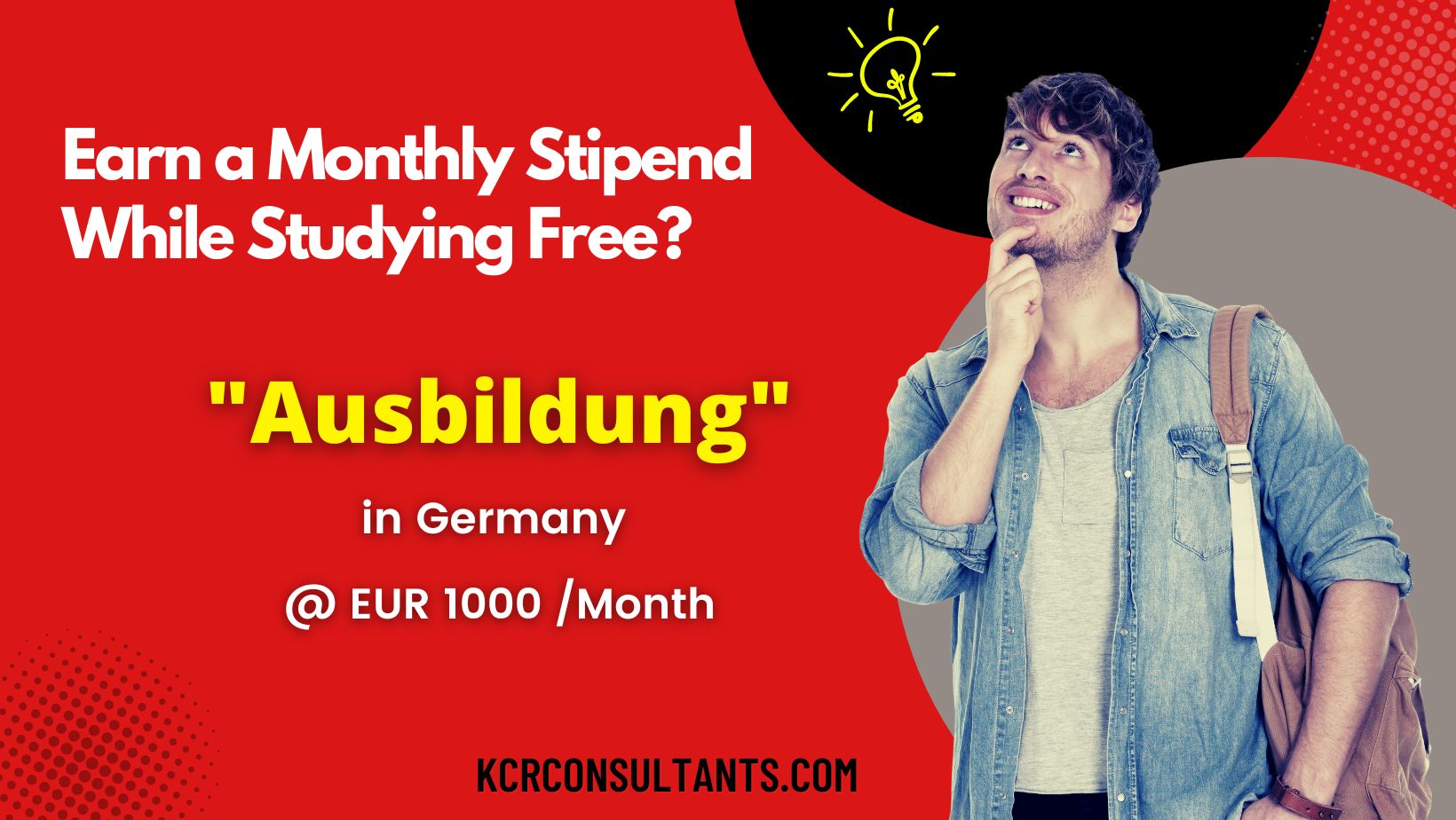 THE TRENDSETTING VOCATIONAL ROUTE TO GERMANY IS UNIQUE IN ITS NATURE AND SPIRIT.