Ausbildung Sports Assistant in Germany
If you want to help people become physically fit, choose an apprenticeship program (Ausbildung) as a sports assistant! 
Role of a sports assistant under Ausbildung in Germany
You plan and coordinate daily sporting events.
You ensure people follow sporting areas' safety regulations.
You schedule recently purchased equipment at a fitness facility, generate client invoices, and keep track of money.
You gather money for donations, secure state support, gain sponsors and organise raffles.
You provide consumers with information on the available classes and training programmes, costs, dues, and club life.
You advise clients on medical treatment, rehabilitation and sporting measures after an injury.
You demonstrate exercises and movement sequences while teaching aerobics classes, fitness studio and water aerobics.
You introduce new training techniques at the relevant workplace, like a fitness studio, invest in new tools, broaden the selection of courses, or drop outdated promotions. 
Requirements for a sports assistant under Ausbildung in Germany
You remain on top of all organisational concerns and work in a coordinated, goal-oriented manner.

You must express enjoyment and satisfaction of participating in sports.

You must inspire many participants during group activities to get the best results.

Planning, management, and organisation all require your assistance. 
Sports assistant training under Ausbildung in Germany
It takes school-based Ausbildung training to become a sports assistant.
You must practise the material individually at home.
When you pass the final exam, you are officially recognised as a sports assistant by the state.
The compulsory lessons at the vocational school (Ausbildung) are broken down into general lessons as theoretical and practical sections.
You learn to put the theoretical material into practice during the internships.
The potential sports assistants get an insight into the club or facility's organisational structure and operational procedures.
Career prospects for a sports assistant under Ausbildung in Germany
You work in sports associations, clubs, or fitness studios.

You can work in the health or social services sectors.

You can also work in sports vacations and vacation clubs.

Your workplaces include associations for sports, sports teams, gyms, administration of local sports and athletic facilities, sports travel agents and vacation clubs.
KCR CONSULTANTS is the one-stop guide for the Ausbildung course list.
Make your customers fit and strong with your experience and skills!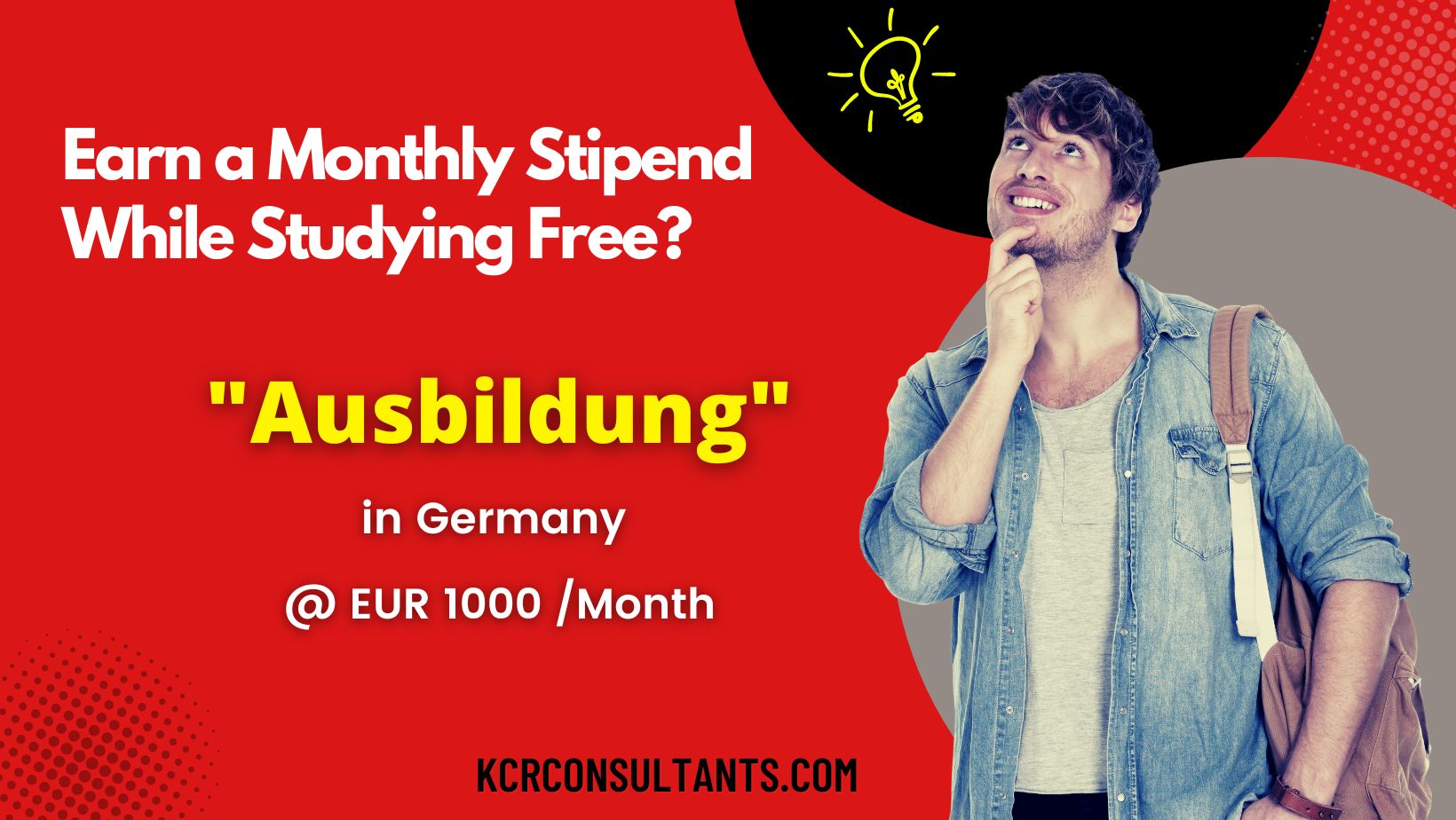 THE TRENDSETTING VOCATIONAL ROUTE TO GERMANY IS UNIQUE IN ITS NATURE AND SPIRIT.