Ausbildung Sports and Fitness Clerk in Germany
If you feel you are called to sports, the best choice is an apprenticeship program (Ausbildung) as a sports and fitness clerk! 
Role of a sports and fitness clerk under Ausbildung in Germany
Creating training schedules for clients in the fitness studio is one of a sports and fitness clerk's most crucial duties.
You are trained in medical fitness and are aware of the workouts that are safe and healthy for a person with back issues.
Your tasks include
new client registration,

managing the sports offer,

organising events, and

buying new fitness equipment. 
You create financing plans and calculate the costs and revenue of the fitness programmes.
You guide clients in bigger or smaller groups or individually in training in many sports and fitness fields.
You plan marketing initiatives to increase awareness of your gym.
You guide gym patrons through safety precautions and periodically ensure the equipment is in good working condition. 
Requirements for a sports and fitness clerk under Ausbildung in Germany
You must be robust and physically fit.

You should possess organising abilities.

You need good communication skills and the ability to approach individuals. 
Sports and fitness clerk training under Ausbildung in Germany
There are two components to the Ausbildung training to become a sports and fitness clerk.
They teach theory at a vocational school (Ausbildung) in block form or on specific weekdays.
You study business administration, law, anatomy, movement theory, marketing and personnel management.
You receive instruction on interacting with clients, handling complaints and giving clients personalised phone advice.
 You discover how the body's bones, joints, and muscles connect or how the metabolism functions.
You learn marketing tactics to develop advertising concepts and choose the best partners and collateral.
You must be familiar with emergency procedures. 
Career prospects for a sports and fitness clerk under Ausbildung in Germany
You spend most of your time working at fitness studios as a sports and fitness clerk.

Other employment opportunities include wellness centres, rehabilitation clinics, and hotels with spas or sports facilities.
KCR CONSULTANTS will help you with the Ausbildung program in Germany.
Make your area fit as a fiddle with your help and generosity!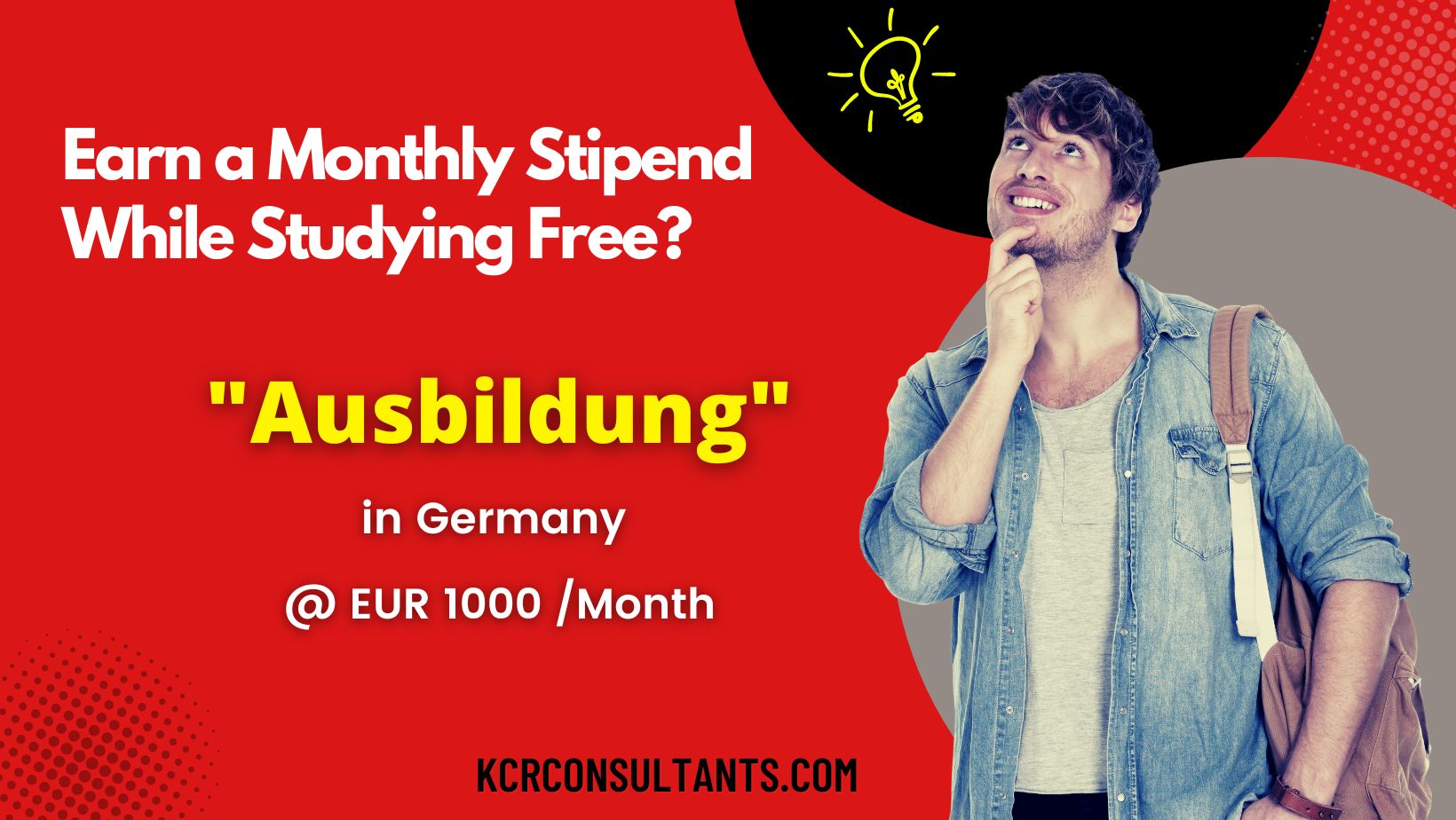 THE TRENDSETTING VOCATIONAL ROUTE TO GERMANY IS UNIQUE IN ITS NATURE AND SPIRIT.