Ausbildung Specialist in Road and Traffic Engineering in Germany
Get to know what it takes to oversee a construction project of this scale by completing an apprenticeship (Ausbildung) to become a road and traffic engineering professional. 
Specialist in road and traffic engineering training under Ausbildung in Germany
It is a three-year dual vocational Ausbildung training programme to become a road and traffic engineering specialist.
You work for your training business and have a salary.
You attend a vocational school (Ausbildung), where you are given the theory you need for your regular job.
Engineering offices or the public city government are two examples of training companies.
Many civil engineering firms also provide Ausbildung training to become traffic and road engineering experts.
Your duties involve ensuring that traffic in your city flows freely and planning entire road networks with engineers' assistance.
You determine the locations for new highways, bridge construction, and tunnel construction.
You arrange construction work and prepare designs at your desk as part of your profession.
However, you frequently attend appointments outside the office to inspect the construction site or find out where the upcoming bypass route is built. 
Knowing how to calculate the length, area, and volume of a road, tunnel, or bridge and the types of building materials utilised will help you determine the precise construction expenses.
Your second year of Ausbildung training to become an expert in road and traffic engineering frequently involves being outside in all weather.
After all, the land needs to be examined and assessed before a road can be constructed.
Requirements for a specialist in road and traffic engineering under Ausbildung in Germany
Road construction or reconstruction significantly impacts many people and their environment.

Large projects, such as those you manage during your training to become a road and traffic technology specialist, must be reviewed and authorised multiple times.

You must be conversant with rules and regulations for this to function.

After your third year of

Ausbildung

training, you have authority on environmental and noise protection laws and road traffic laws. 

You must organise work procedures and follow safety guidelines on a sizable building site.

You have no trouble visualising things in space.

You enjoy working in various locations.

You have lovely organisational talent.
Career prospects for a specialist in road and traffic engineering under Ausbildung in Germany
From the acquisition of supplies to the final calculation, you are the expert in everything related to costs incurred.

You will hold a middle management position as a structural engineering technician with state certification.

If you choose to study more, you can become a traffic manager.

You can pursue a bachelor's degree in civil engineering, where you learn to become a professional in designing, planning, and building various structures.

  
Don't hesitate to reach out to KCR CONSULTANTS. Experts will counsel you about Ausbildung in Germany program. 
Build strong roads that won't wear out under extreme weather conditions for years!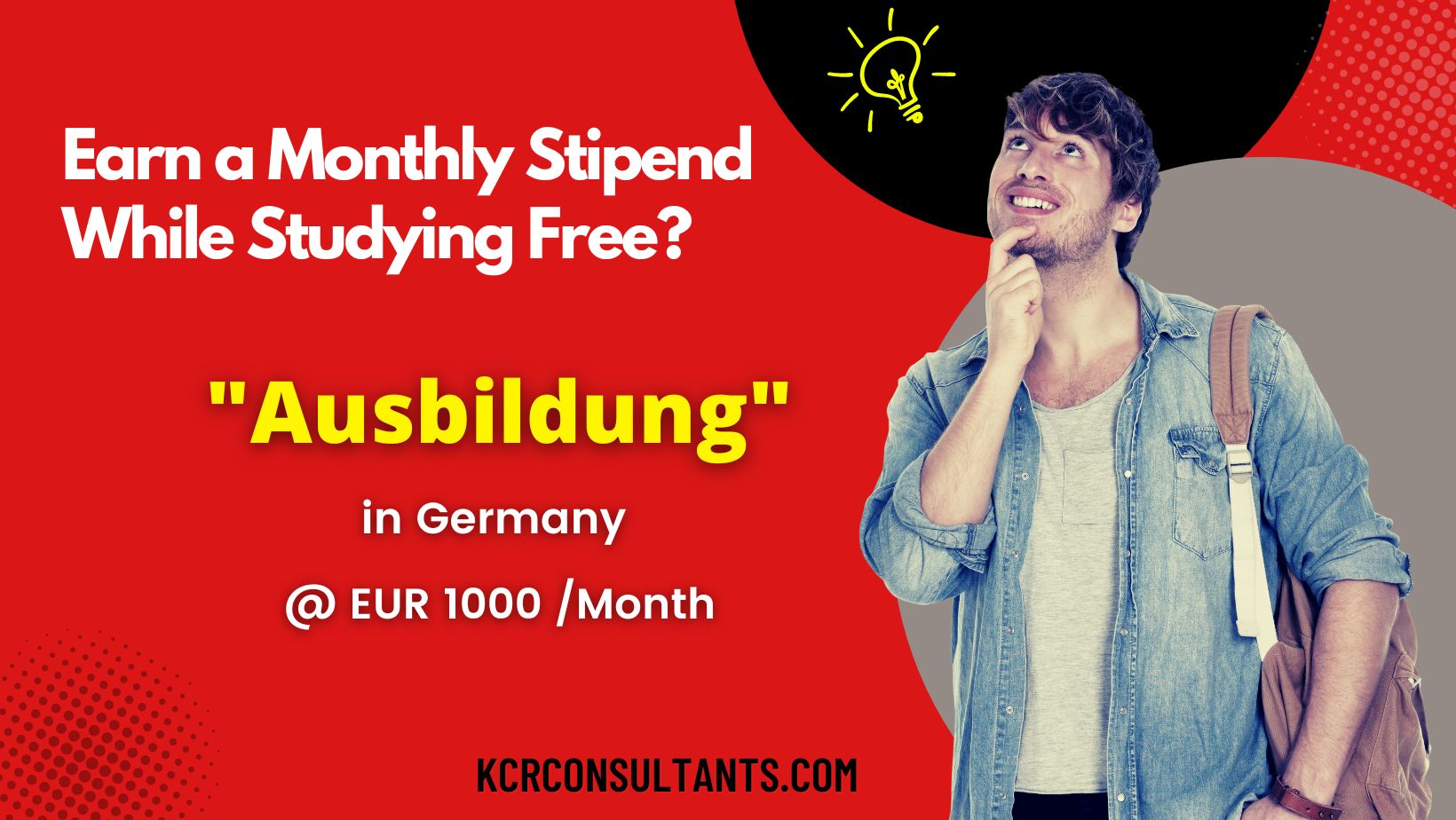 THE TRENDSETTING VOCATIONAL ROUTE TO GERMANY IS UNIQUE IN ITS NATURE AND SPIRIT.