Ausbildung Specialist in Retail Sales in Germany
If you want to be in retail, choose an apprenticeship program (Ausbildung) as a specialist in retail sales!
Role of a retail sales manager under Ausbildung in Germany
They must appropriately define all actions and processes if retail sales targets, such as predetermined sales statistics, are to be met.
Therefore, a business administrator's job is to create ideas that appeal to clients and seem original.
You need to consider the wants and requirements of one's clients to determine and finally express your benefits.
Company administrators are in charge of trainees' vocational Ausbildung training programmes and workers' ongoing professional development.
They ensure staff members are taught how to interact respectfully with clients and are fully prepared to respond to complaints.
The goal is to boost client happiness and loyalty so that clients enjoy visiting the store repeatedly.
A retail sales manager needs to maintain a tight check on inventory and the flow of goods.
A retail sales manager oversees budget oversight because of their command over all cash movements inside the establishment.
You are specialists in consumer advice, particularly in managerial roles. 
Did you know the German retail industry generates over 400 billion euros in annual revenue?
Requirements for a retail sales specialist under Ausbildung in Germany
You love working in a team, are outgoing, and have excellent communication abilities.

You have a talent for inspiring and motivating others and enjoy sharing your knowledge.

You treat customers with courtesy, helpfulness, and persuasiveness.

You must maintain perspective under pressure and maintain your composure in the office.

You are a true pioneer, always on top of the most recent trends, and an inspiration.
Did you know German retail employs almost 2.7 million people? 
Retail sales specialist training under Ausbildung in Germany
A qualifying double degree and a three-year dual Ausbildung training programme are required to become a specialist in retail sales.
In the third year of Ausbildung, you will complete the IHK advanced training programme to earn a national commercial master's degree as a specialist in retail sales.
When you put what you've learned into practice in the workplace, a theoretical and practical portion makes up the Ausbildung training.
You learn all the basic theoretical information on customer orientation, personnel management, leadership, communication, marketing, and personnel development.
They will teach the theoretical portion of your business administration courses in the chamber of industry and commerce academies.
For the other half, you'll be placed in one or more of your training company's branches to get real-world experience and knowledge. 
During the apprenticeship (Ausbildung), you learn to represent the retail company, present goods, advertise and promote sales, record and control business processes, plan personnel deployment and manage employees, communication, and sales management.
Did you know one of the numerous reasons why products worth 4.7 billion euros vanish each year in Germany is because of shoplifting? 
Career prospects for a retail sales specialist under Ausbildung in Germany
As the name implies, you work in retail as a specialist in retail sales.

Retail enterprises buy products from producers and resell them to customers so they can meet their requirements.

Here, several industries are distinguished, including those in the food, apparel, electronics, and cosmetics sectors.

As a branch manager for the retail company you work for, you are in charge of a particular branch.

Your areas of employment are branch offices, sales, corporate offices, and warehouses.

 
Now is the time to contact KCR CONSULTANTS! They will clarify about Ausbildung in Germany program. 
Greet your customers with a broad smile and win them with your retail managerial skills!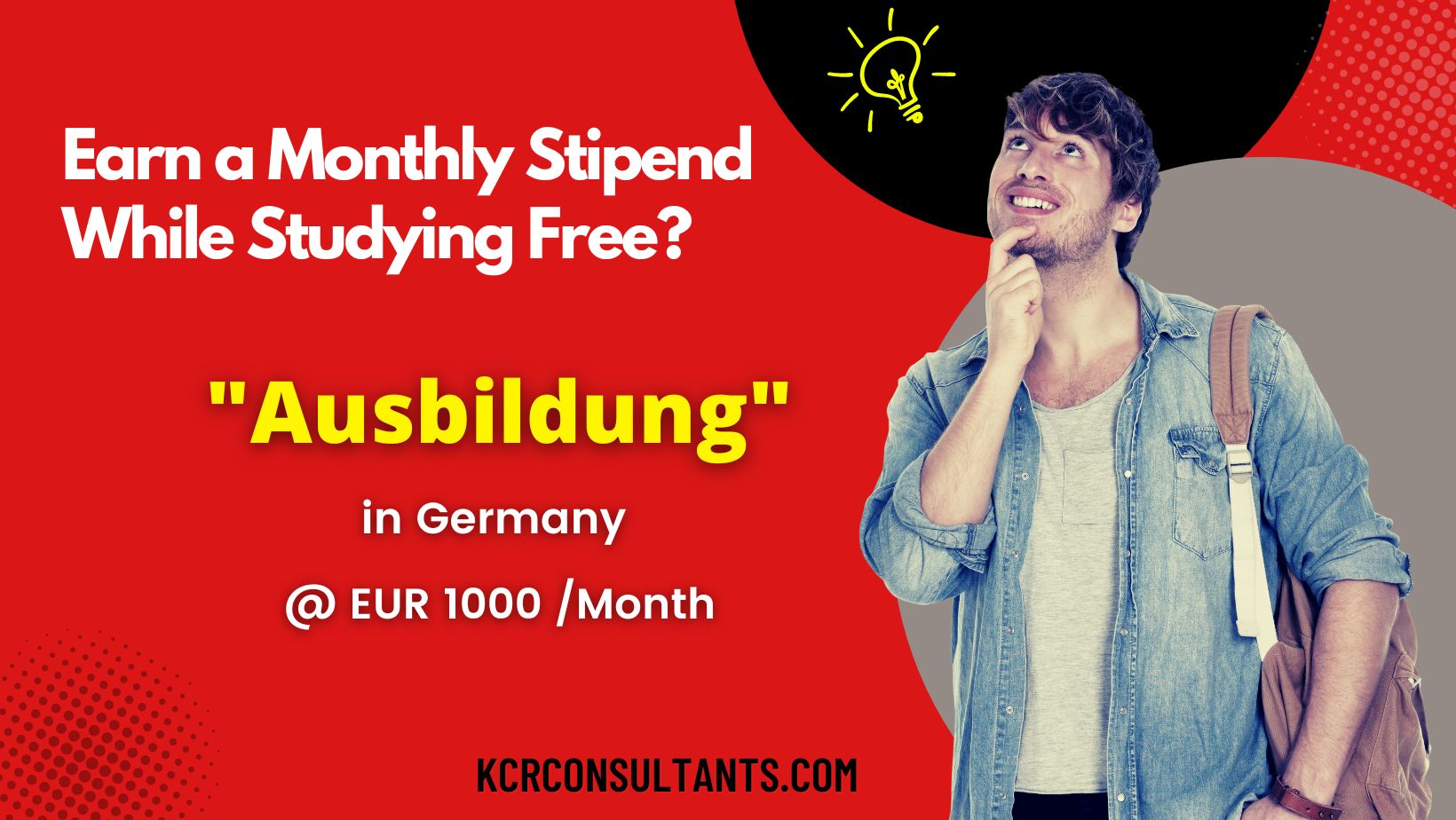 THE TRENDSETTING VOCATIONAL ROUTE TO GERMANY IS UNIQUE IN ITS NATURE AND SPIRIT.