Ausbildung Specialist in Ice Cream in Germany
Do you like ice cream a lot?
Why not become a specialist in ice cream through an apprenticeship program (Ausbildung)?
Specialist for ice cream training under Ausbildung in Germany
Speed is necessary when business is booming at the ice cream shop because spaghetti and other ice cream forms must be created and served before melting like a snowman in the spring.
You can conjure up tiny foods and hot beverages.
You monitor the patrons, clear the tables, accept orders, and collect the money.
Ice cream professionals train in confectioneries, commercial ice cream factories, or restaurants with their own ice cream production facilities rather than in ice cream parlours.
Your Ausbildung training concentrates on ice cream production and the catering service.
You will learn how to utilise ice cream equipment, combine fresh ingredients, and always be aware of hygienic rules in the industrial kitchen.
Since you are working with fresh and perishable items like milk, eggs, and fruit when creating ice cream, sanitation is highly crucial.
You attend a vocational school in the fall and winter when the cold forces you to consume delectable biscuits rather than ice cream.
You take classes with apprentice (Ausbildung) confectioners and culinary professionals because there are now only a few trainees in this field.
You will master every aspect of accounting and personnel administration.
The vocational school (Ausbildung) also deepens the technique of creating ice cream and dealing with clients. 
Requirements for a specialist in ice cream under Ausbildung in Germany
If you wish to specialise in ice cream, you don't need any particular academic training.

You must take pleasure in serving consumers and embellishing ice cream creations.

You require a sweet tooth because you'll always try out different flavours.

You shouldn't mind working late while your buddies lounge in the sun because work is hectic in the summer.

After three years, you take your final test at the Chamber of Crafts.

You can now choose from various culinary training programmes, become a master artisan, or even start your own business.

You like chauffeuring tables.

You cook with cleanliness and hygiene as a matter of course.

You enjoy attempting new dishes. 
Career prospects for a specialist in ice cream under Ausbildung in Germany
You can further train to become a restaurant master by taking part in courses and an exam in the end.

You can work in restaurants, bakery shops, and ice cream parlours.

You can pursue a master's degree and become a specialist in the hospitality industry or a business economist in the culinary industry.

You can study food technology or gastronomy after training as an ice cream specialist.

A bachelor's degree takes three years, and other academic programmes are available.

Thriving restaurateurs constantly look for successors, so you don't need to launch a new business.
Kindly reach out to KCR CONSULTANTS and learn about the Ausbildung in Germany program.
Make delicious ice cream, and your shop is flooded with hungry customers waiting for your signature ice cream!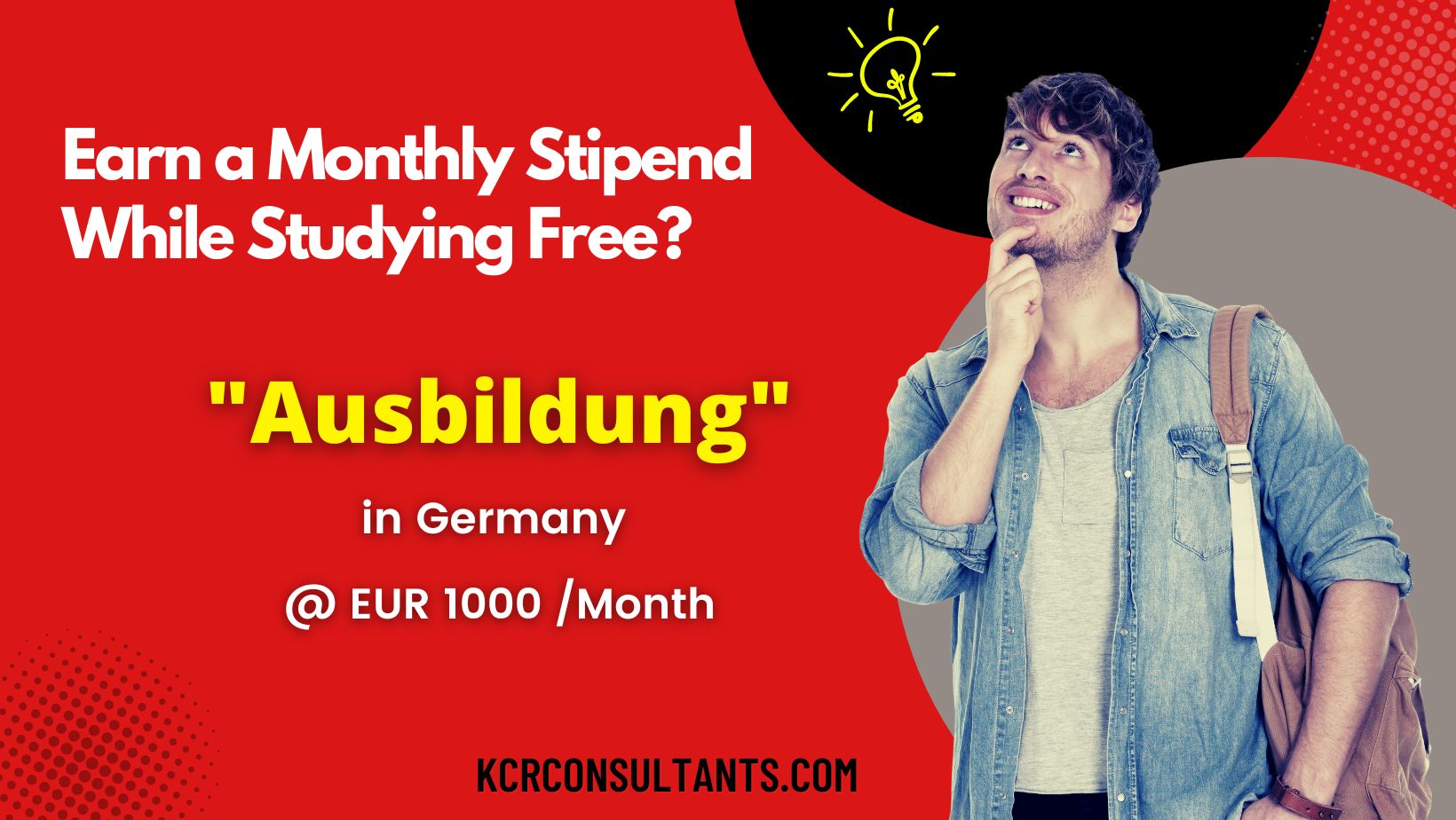 THE TRENDSETTING VOCATIONAL ROUTE TO GERMANY IS UNIQUE IN ITS NATURE AND SPIRIT.