Ausbildung Specialist for Water Supply Technology in Germany
If clean water means so much to you, you can go for an apprenticeship program (Ausbildung) as a specialist for water supply technology.
Role of a water supply technology specialist under Ausbildung in Germany
Your principal responsibility is to make sure that there is always access to clean water. The water is kept in elevated tanks after being fully treated.
Drinking water must adhere to strict purity requirements to be consumed, so it is crucial to check the tanks' water quality often.
You input your routine laboratory test results into a computer application to always have an overview.
Your employment also includes operating automated systems in water supply facilities and other waterworks.
You set up fire hydrants for the fire department and utilise gate valves to halt the water flow if necessary. 
Requirements for a water supply technology specialist under Ausbildung in Germany
You should be an expert with tools to fix equipment rapidly when it breaks down.

Controlling various devices involved in water treatment needs a high level of physical dexterity.

It is advantageous if you have a technical aptitude and experience working with machinery because you will maintain the equipment and fix problems.

It will be helpful if you have a solid understanding of electronics in the water supply industry.

You are quick to see errors and are prepared with the appropriate remedy.

You consistently provide persuasive justification for your behaviour. 
Water technology specialist training under Ausbildung in Germany
You need a dual three-year Ausbildung training programme to become an expert in water supply technology.
It indicates that it has a theoretical and a practical component.
The practical portion is taught in the training company, while the theoretical part is taught in the vocational school.
They teach theory at the vocational school on days of the week or in blocks.
After your Ausbildung training, you will understand how to get drinking water and what factors you should guarantee a reliable water supply. 
You learn to prepare a concept for the environment, handle microorganisms, and use environmental chemicals. 
You analyse the waste and water components, operate machinery and gear, and acquire water.
You learn to evaluate the water's purity, water treatment, and electrical device connection. 
Career prospects for a water supply technology specialist under Ausbildung in Germany
You will work at municipal or industrial waterworks, water treatment businesses, or pumping stations.

Municipal waterworks often belong to specific cities and are in charge of providing water to each inhabitant.

Industrial waterworks specifically treat the water for different businesses.

Several industrial sectors need desalinated water for their manufacturing procedures.

You can find employment in operation systems, within the lab, and out in the open. 
Reach out to KCR CONSULTANTS, who will assist you with Ausbildung in Germany program. 
Provide clean water to society and make the world a better place with healthy people!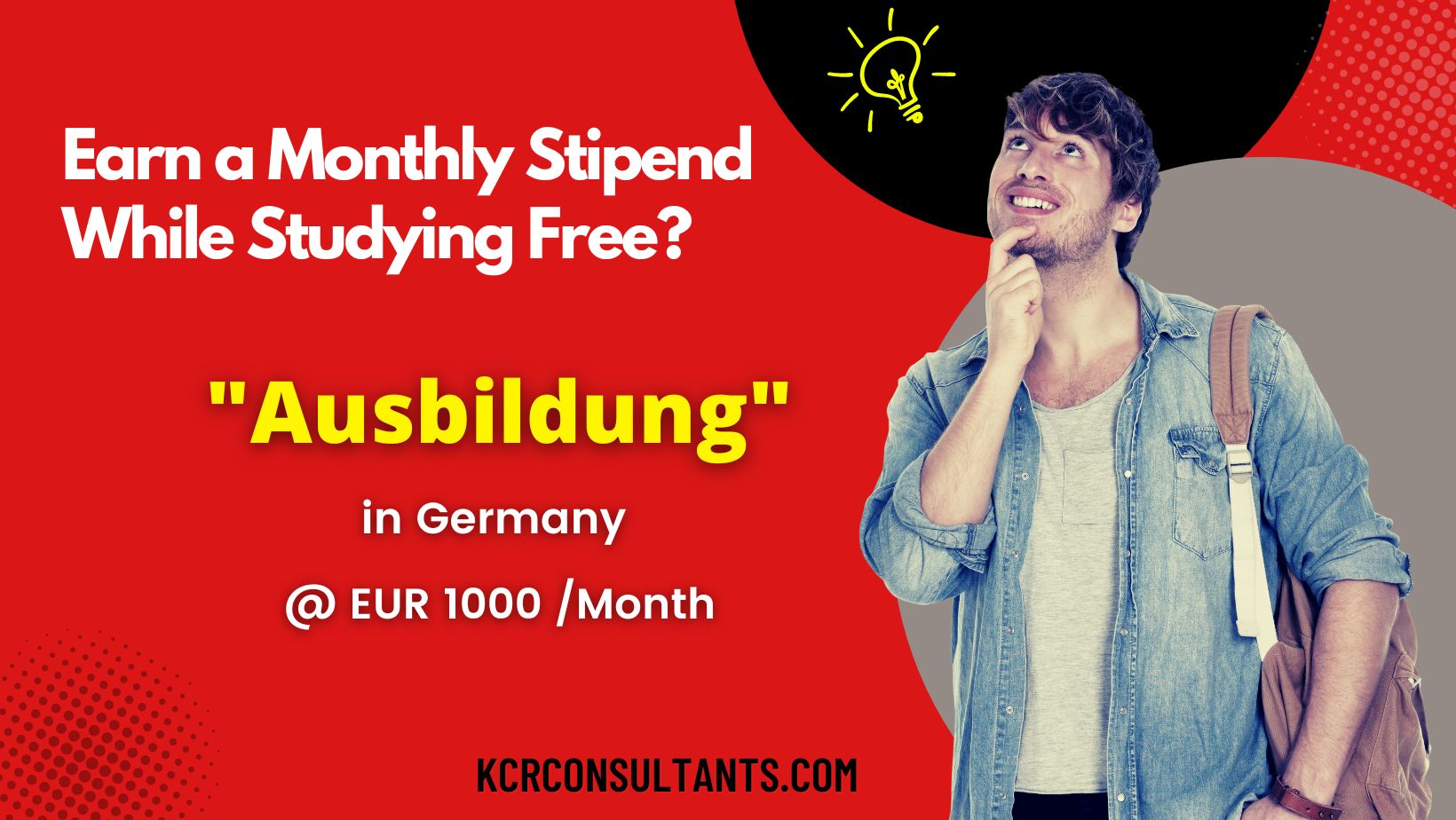 THE TRENDSETTING VOCATIONAL ROUTE TO GERMANY IS UNIQUE IN ITS NATURE AND SPIRIT.