Ausbildung Specialist for Protection and Security in Germany
If you want to keep your city free from burglary and robbery, you can go for an apprenticeship program (Ausbildung) as a specialist for protection and security. 
Role of a safety and security specialist under Ausbildung in Germany
You identify potentially harmful scenarios and determine the technical tools to assure security.
You choose suitable systems, install them, and put them into use based on your assessment.
You frequently patrol to protect systems, structures, and things, checking the effectiveness of established defences and safeguards.
You alert the fire or police department in dangerous situations, and your responsibility is to secure the crime scene.
You ensure all safety procedures are followed at concerts, trade shows, or conferences.
You check persons entering the building to see whether they carry any hazardous items.
You monitor the venue, respond to inquiries, resolve conflicts, and call the police about aggressive attendees.
Safety and protection experts ensure that the cargo vehicle is safe to drive. 
Requirements of a safety and security specialist under Ausbildung in Germany
You need technical knowledge.

You should appreciate working as a team.

You stay in constant radio communication and respond if someone needs your assistance.

You create strategies in advance and set up procedures as a team.

Your priorities are helping and safeguarding people.

You must also have a solid understanding of human nature.

You respond right away to emergencies and administer first assistance.
Specialist for protection and safety work training under Ausbildung in Germany
You will spend three years in vocational school (Ausbildung), getting ready to become a specialist in security and protection.
You will learn about protection and safety rules at the vocational school and how to identify and assess legal infractions and crimes.
You will gain knowledge of various security methods and their applications.
You get to know various technical facilities and systems and learn how to operate and fix them. 
You plan safety procedures to avoid hazards, comply with protection and safety regulations and recognise and evaluate legal infractions. 
You learn professional communication, use safety aids, and protect people, objects, and values. 
You clarify and document facts, control business processes and give services, analyse risks on behalf of clients and adopt measures. 
Career prospects for a specialist in protection and security work under Ausbildung in Germany
Professionals in safety and security are needed anywhere huge crowds, vulnerable people, or valuables need to be safeguarded.

You work for security firms and businesses that offer security consultation and training.

You may work directly for firms that organise events or trade shows.

Your locations include huge events, airports, railway terminals, and value transport and private residences outside (patrols).
 Kindly reach out to KCR CONSULTANTS, who will teach you about the Ausbildung in Germany program. 
Make your city crime-free and a haven for all ages people!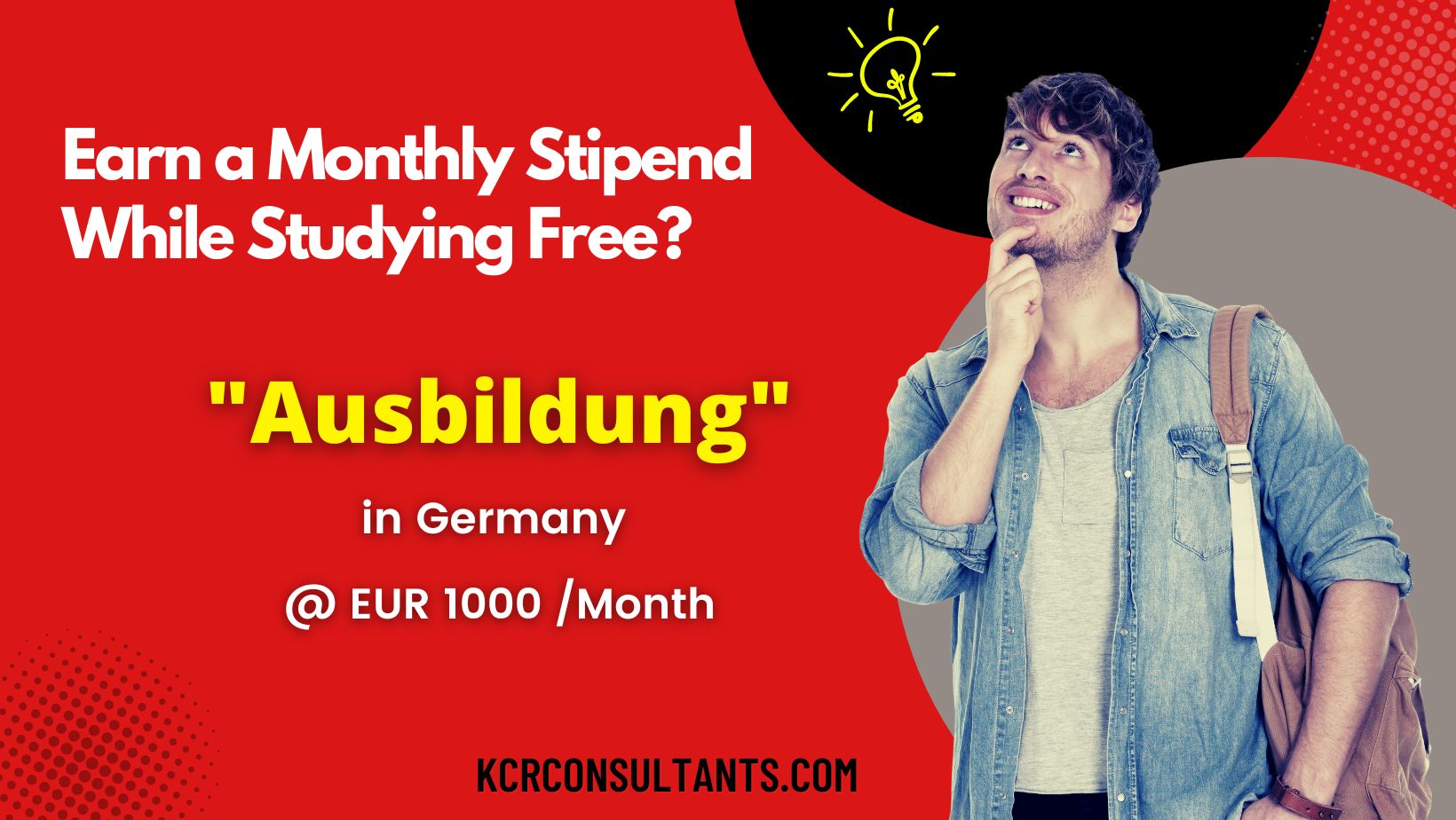 THE TRENDSETTING VOCATIONAL ROUTE TO GERMANY IS UNIQUE IN ITS NATURE AND SPIRIT.