Ausbildung Specialist for Event Technology in Germany
If you have always dreamt of becoming an event planner, an apprenticeship program (Ausbildung) as a specialist for event technology sounds great! 
Role of an event technology specialist under Ausbildung in Germany
You must carefully plan events for them to go off without a hitch.
The event technology specialist organises the sound system where you determine if it can be utilised and calculate the associated costs for the complete operation.
You prepare video or audio feeds and stage lighting sketches on the computer.
The needed energy supply for the event is calculated to avoid having to postpone an event owing to a lack of energy.
You offer sound systems, loudspeakers, lighting, and other equipment and deliver them to the event place.
You put system components together, lay cables, and connect them while working in a group with other experts.
Event technicians assemble mixing consoles, media, and presentation equipment.
The entire procedure is performed during a dress rehearsal to ensure complete safety. 
Did you know that a music event uses about 120,000-kilowatt hours of energy throughout a weekend? 
Requirements to be an event technology specialist under Ausbildung in Germany
An event technology specialist requires craftsmanship.

You benefit from your sound technical knowledge when arranging the mixing consoles.

Your area of duty is planning and organising.

You schedule performances, get necessary supplies and ensure everything goes according to plan. 
Did you know that at rock concerts, you can hear decibel levels between 120 and 140? That sounds similar to a jet engine in volume. 
Event technology specialist training under Ausbildung in Germany
A three-year dual apprenticeship (Ausbildung) is available for the event technician.
At the vocational school (Ausbildung), theoretical knowledge is acquired in blocks or on specific weekdays.
You get familiar with the numerous technical systems, including sound and projection equipment, at the vocational school.
You learn how to set them up in event spaces to guarantee quality and achieve the ideal contrast ratio between the projection and the background.
 You learn to organise and make them happen, develop and execute events technically, and create and carry out safety-related events. 
Career prospects for event technology specialist under Ausbildung in Germany
When it comes to employment options, event technicians have several options.

You can mostly work for organisations that plan events and activities.

The trade show and congress organisers need event technology expertise. 

You can find employment at cultural institutions or businesses in the radio and film industries.

You can work in vacation resorts, cruise ships, and event planners for the general public.

Your possible employment locations are holiday inns, cruise ships, and music venues.
Get in touch with KCR CONSULTANTS, who will guide you throughout the Ausbildung in Germany program. 
Become a top-rated event manager of mega-events with your unique skills!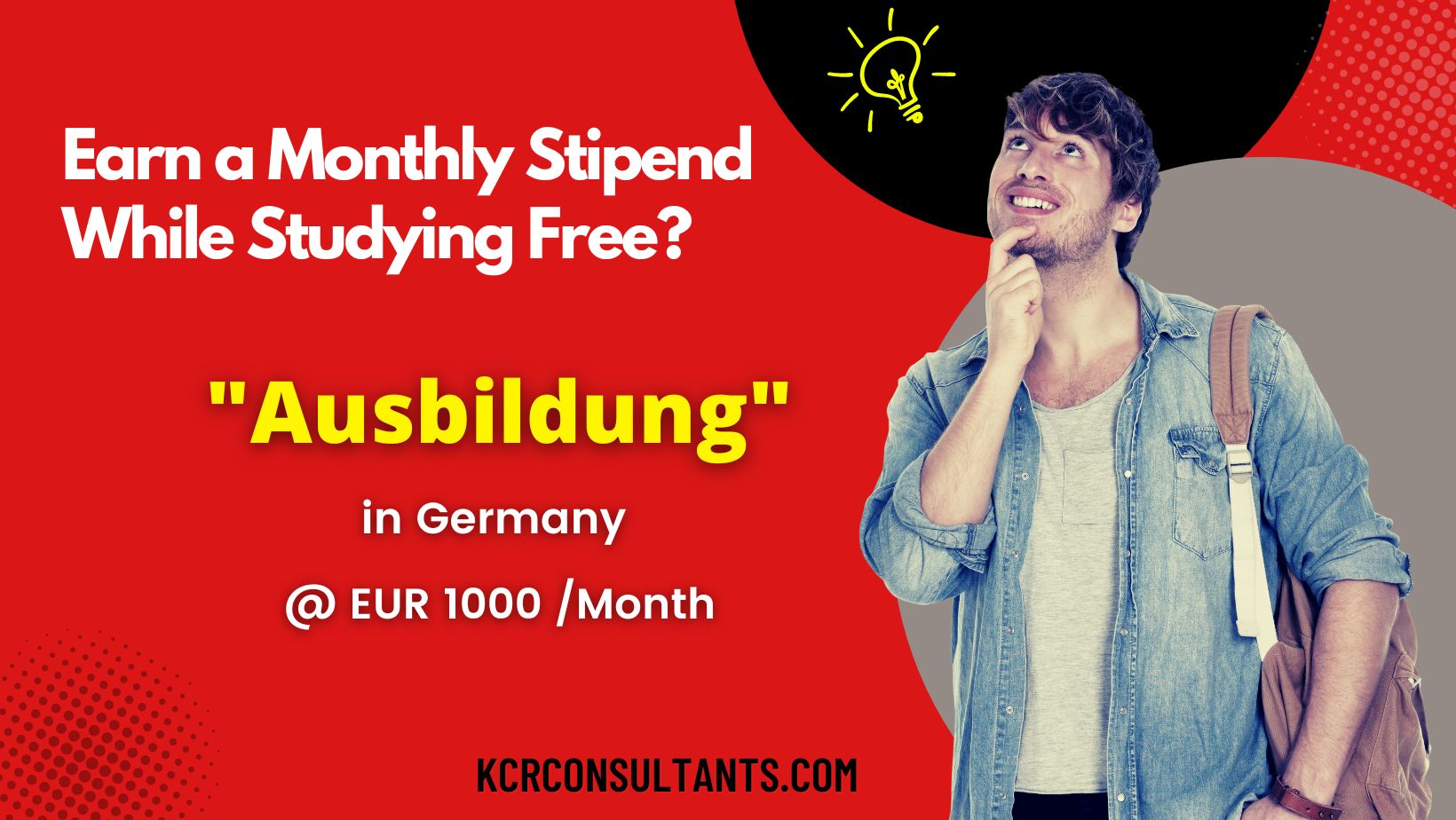 THE TRENDSETTING VOCATIONAL ROUTE TO GERMANY IS UNIQUE IN ITS NATURE AND SPIRIT.