Ausbildung Social Security Clerk in Germany
Do you enjoy advising people and helping them the right way?
Then, you must choose an apprenticeship program (Ausbildung) as a social security clerk! 
Did you know that Germany's social security system began in 1881? Kaiser Wilhelm started the process of creating employee insurance. 
Role of a social security clerk under Ausbildung in Germany
You might think of Social Security as a social network because it is a required form of insurance.
Social Security includes the branches of health, accident, pension, nursing care, and unemployment insurance to cover everyone who can no longer work for various reasons.
You won't have to worry about your financial situation if you get sick, suffer an accident, retire, need nursing care, or lose your job.
They will automatically deduct a portion of the monthly wage for social security. 
Social security clerk training under Ausbildung in Germany
The Ausbildung training guarantees that workers and retirees have financial security and young people can effectively start their careers.
Before beginning your Ausbildung training as a social security clerk, you should choose your preferred area of study.
The three-year theoretical portion of your dual Ausbildung training teaches you everything about laws, regulations, and the healthcare industry.
You study many office procedures and laws while training to become a social security clerk.
You assist a deserving senior in receiving his pension.
You won't be lacking in peers because nearly 500 other young people will complete training with you.
You handle a pregnant woman's application for health insurance so she can take maternity leave while still earning money. 
Did you know that in Germany, social security contributions are required of every person who engages in employment? 
Career prospects for a social security clerk under Ausbildung in Germany
A career as a health insurance expert is trainable.

After that, you can continue your study to work for health insurance businesses as a business economist.

You can also begin your studies in administrative economics, health management, or health economics.
KCR CONSULTANTS will elaborate on the apprenticeship program in Germany.
Ensure everyone under your radar are fully secured and safe!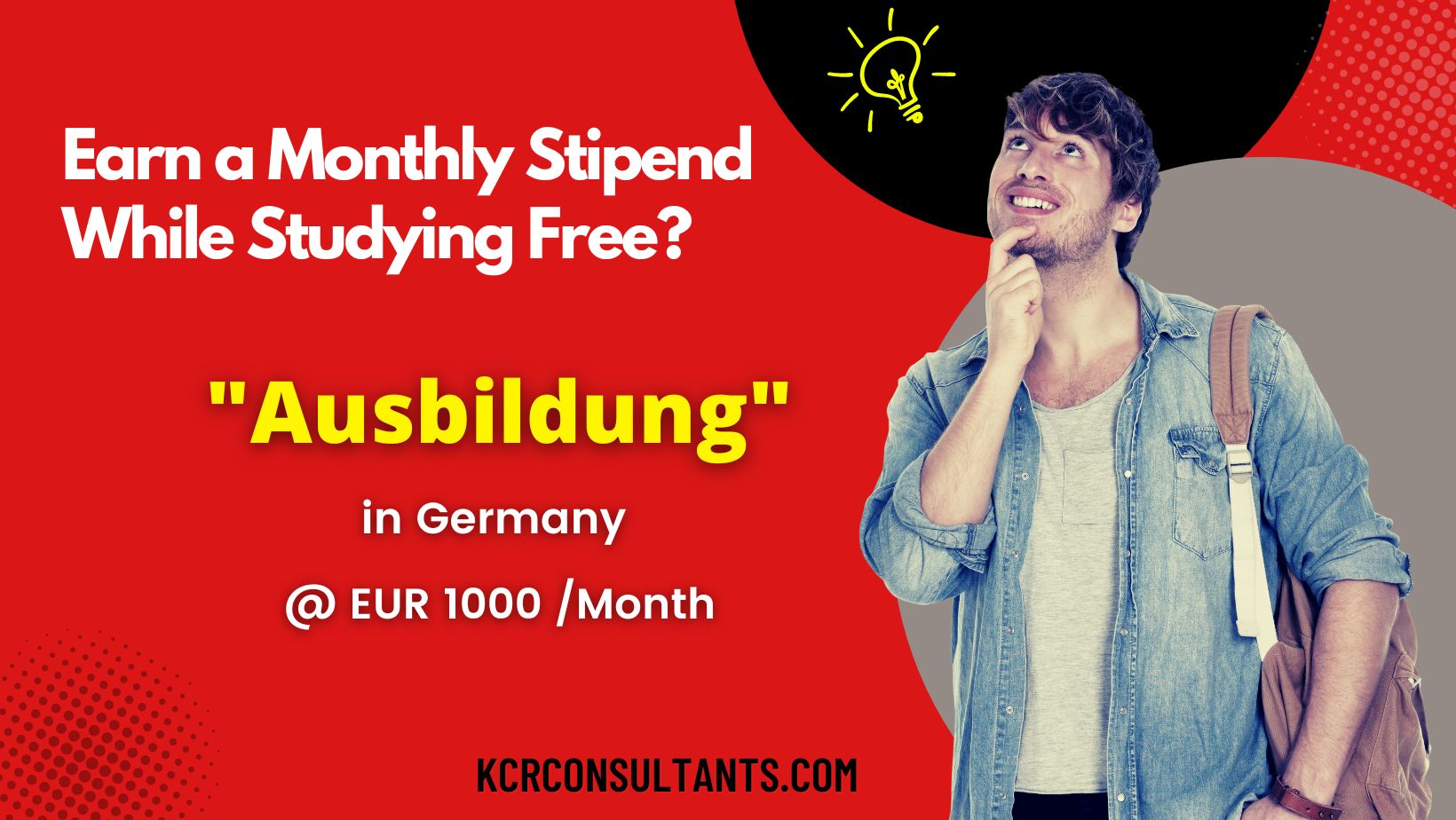 THE TRENDSETTING VOCATIONAL ROUTE TO GERMANY IS UNIQUE IN ITS NATURE AND SPIRIT.