Ausbildung Shoemaker in Germany
If you go crazy in a shoe shop, the best course for you is an apprenticeship program (Ausbildung) as a shoemaker! 
Role of a shoemaker under Ausbildung in Germany
A shoemaker's part involves:
Preparing supplies and ancillary resources.

Producing shafts.

Combining shafts and bottom components.

Finishing footwear and putting together and using equipment at work.

 
Requirements for a shoemaker under Ausbildung in Germany
You are an excellent manual labourer and tool user.

You can track which piece goes where even with the most intricate models and patterns.

You always have the entire shoe in mind.

Even when time is tight, you remain composed.

You prefer to get right to work and produce things.

You have no trouble helping yourself and showcasing your manual dexterity if the machines malfunction. 
Shoemaker training under Ausbildung in Germany
Two different structures are used during the three-year Ausbildung training process to become a shoemaker.
You go to a vocational school and a Ausbildung training company.
The students put together various shoe parts to form a complete pair.
Students become familiar with traditional shoemaking techniques, including cutting, punching, and lasting.
The manufacture takes place in industrial production and facilitates serial production.
The first and second years of Ausbildung training make up the first unit, and the third year of training makes up the second.
You learn about various materials, including leather and textiles, their qualities and other details.
You gain their first experiences cutting the fabrics via practical exercises. 
Career prospects for a shoemaker under Ausbildung in Germany
The industry that produces industrial shoes or uppers is where you'll most often find shoe finishers.

They are also in demand in repair shops or the shoe departments of big-box retailers with a repair service.

Your workplaces include shoe departments of large department stores with a repair service, production halls and workshops.
Don't hesitate to talk to KCR CONSULTANTS! They will clearly explain the Ausbildung programs in Germany.
Become the king of shoemaking, where customers will flood your workplace!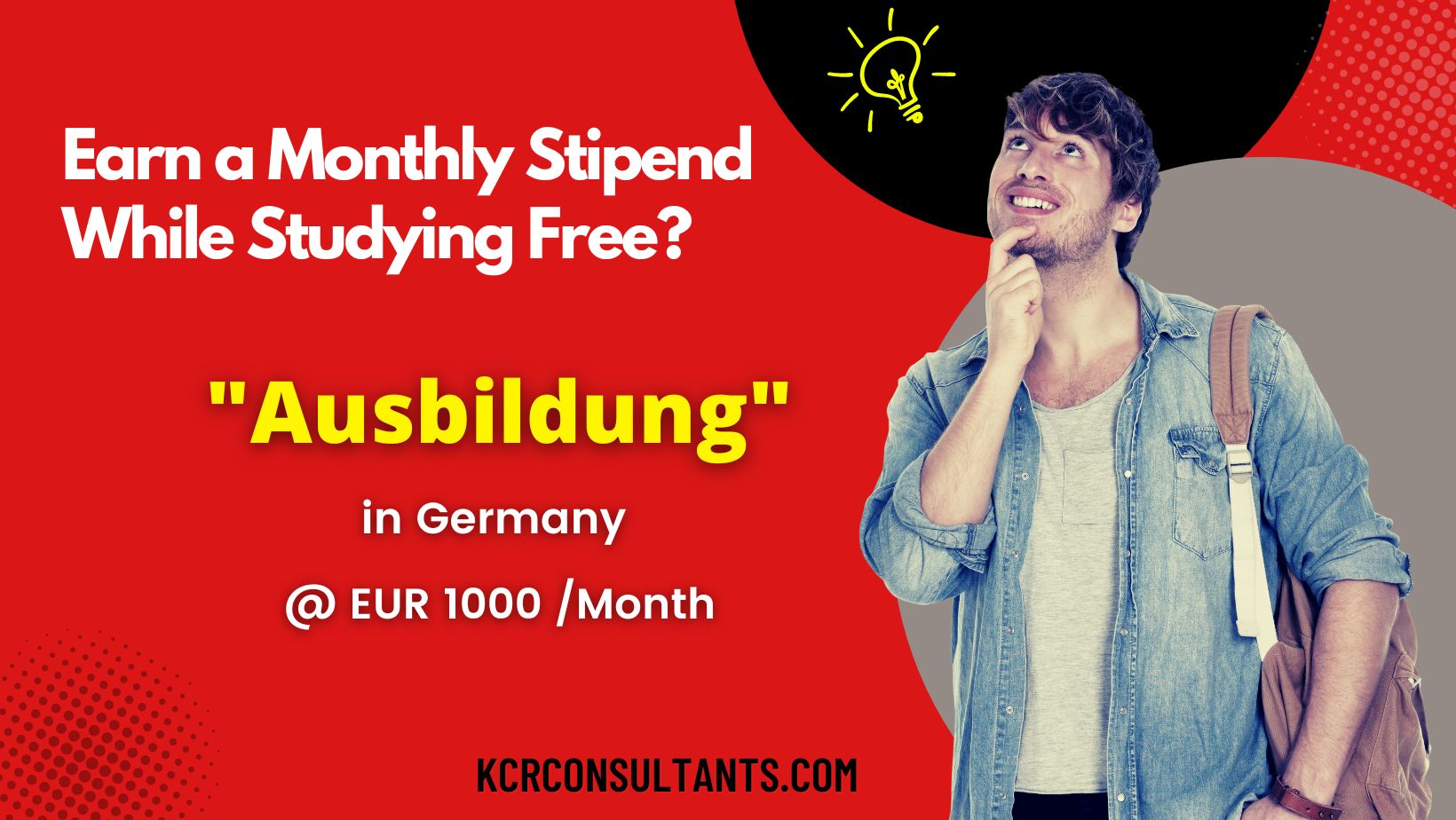 THE TRENDSETTING VOCATIONAL ROUTE TO GERMANY IS UNIQUE IN ITS NATURE AND SPIRIT.