Ausbildung Sewer Builder in Germany
Would you be interested in working with cutting-edge devices like miniature robots and remote-controlled camera vehicles?
An apprenticeship program (Ausbildung) as a sewer builder is a good choice!
Role of a sewer builder under Ausbildung in Germany
One of the most promising careers is that of a canal builder because it is difficult to conceive what our cities would be like without the subsurface.
The need for specialists is significant since there are not only new sewer systems being built but also outdated systems, most of which were constructed in the 19th century.
Since much work is done in underground sewer systems and excavations, you shouldn't feel threatened or alarmed by confined places.
Sewer builder training under Ausbildung in Germany
You can finish your Ausbildung training at businesses specialising in civil engineering and building construction.
You will learn to interpret floor and site plans, utilise lasers and GPS for measurements, and handle diverse machinery like miniature robots, cement mixers, and hydraulic excavators.
You will both work for the company and attend a vocational school.
Ausbildung Training to become a sewer builder takes three years, but if you are very dedicated, you may be able to complete the programme in two years. 
Requirements for a sewer builder under Ausbildung in Germany
You must be responsible and physically fit.

You must follow numerous safety regulations.

 

You must always exercise caution and adhere to directions.

You work well in teams.

You don't mind dark, dirty, or small locations.

You are in good shape.

You like to learn how to use the equipment.

You are trustworthy. 
Did you know that archaeologists uncovered a drainage system that was almost 4,000 years old in Pakistan? As a result, it ranks among the world's most ageing sewers. 
Career prospects for a sewer builder under Ausbildung in Germany
You will have excellent opportunities to grow after your apprenticeship (

Ausbildung

).

The role of the foreman could be the first level.

You act as the group's leader as the foreman.

As a result, you issue directions, ensure the job is accurate, and serve as a point of contact for your co-workers.

You can consider enrolling in an engineering programme if you graduate high school. 

You might even pursue additional training to become a foreman or technician.
Come to KCR CONSULTANTS. They will take time and explain the Ausbildung courses in Germany. 
Make giant sewers where you will be the underground hero of the town!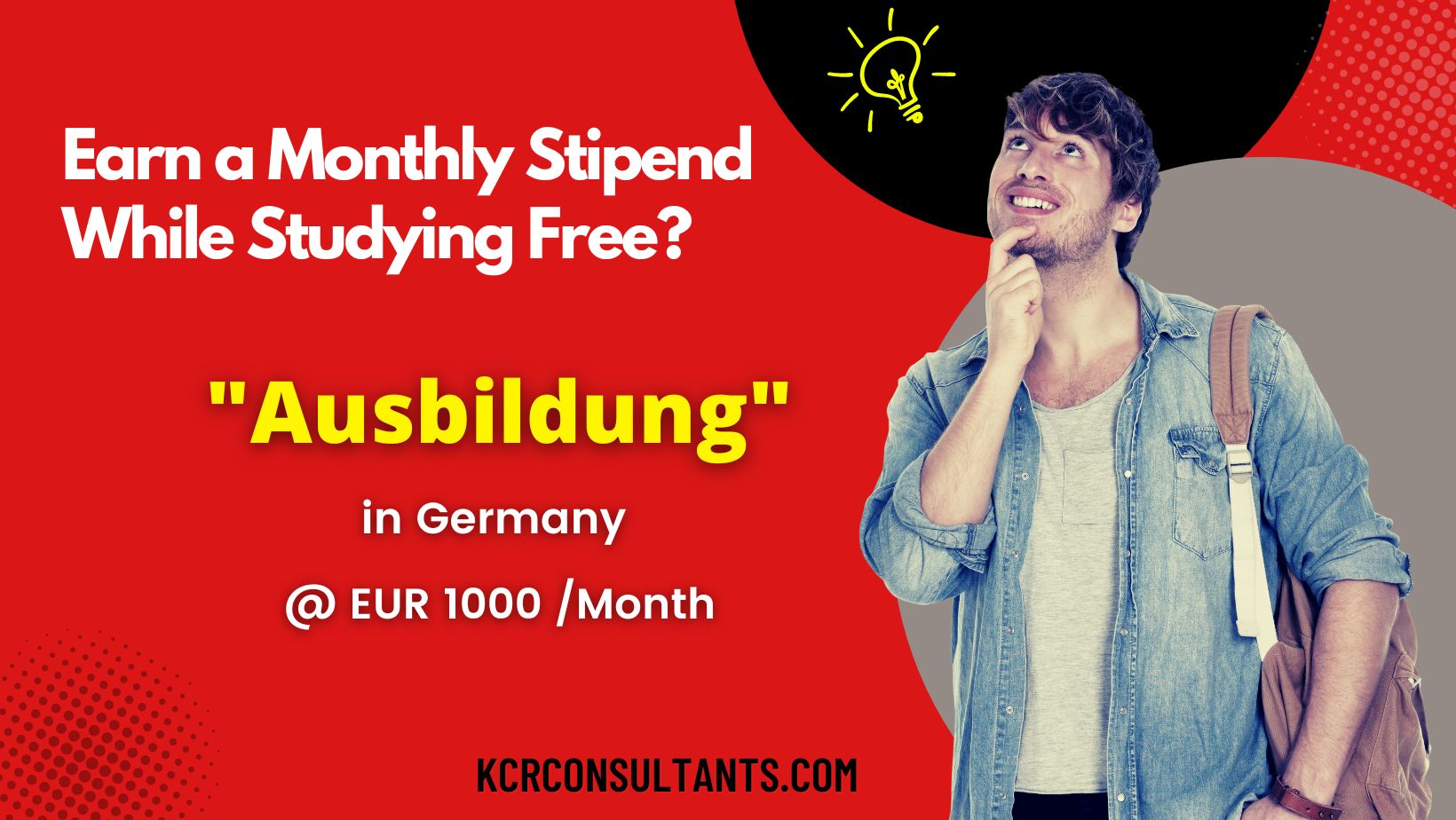 THE TRENDSETTING VOCATIONAL ROUTE TO GERMANY IS UNIQUE IN ITS NATURE AND SPIRIT.