Ausbildung Service Driver in Germany
If you are fond of driving around the city or town, you can choose an apprenticeship program (Ausbildung) as a service driver! 
Role of a service driver under Ausbildung in Germany
As a service driver, you are responsible for ensuring the customer's items are delivered to the appropriate location once you have loaded your truck, arranged your route, and arrived at the customer.
You might move furniture or appliances into homes, transfer retail goods to storage facilities, or deliver textiles to the location where the consumer needs them.
You frequently offer advice to customers regarding new items or take complaints.
You are the point of contact between the customer and customer assistance if there is an issue on-site. 
Service driver training under Ausbildung in Germany
You can pursue the Ausbildung training necessary to become a service driver in many businesses.
You can pursue Ausbildung training in the post office, courier or freight forwarding services, textile or cleaning, wholesale and retail, breweries, and social services.
You learn about route planning, making your company's products and how they function.
You learn to drive a truck, inspect a vehicle, and properly load a vehicle and load securing system during your Ausbildung training.
Requirements for a service driver under Ausbildung in Germany
You are a confident speaker and have excellent communication abilities.

You represent your organisation to the customer as a service driver.

You must constantly be cordial and accommodating here.

You should always be flexible.

You have organising skills. 
Career prospects for a service driver under Ausbildung in Germany
You can enrol in other training programmes in customer service, warehousing, loading dangerous items, and complaint management.

You can pursue additional education to earn a purchasing and logistics professional certification.

The master craftsman level also recognises the transport specialist credential.

You can also get a degree in business administration.

A degree in logistics is possible to pursue. 
Talk to KCR CONSULTANTS now! Experts will lay out the apprenticeship program in Germany. 
Rule the roads and deliver goods in no time!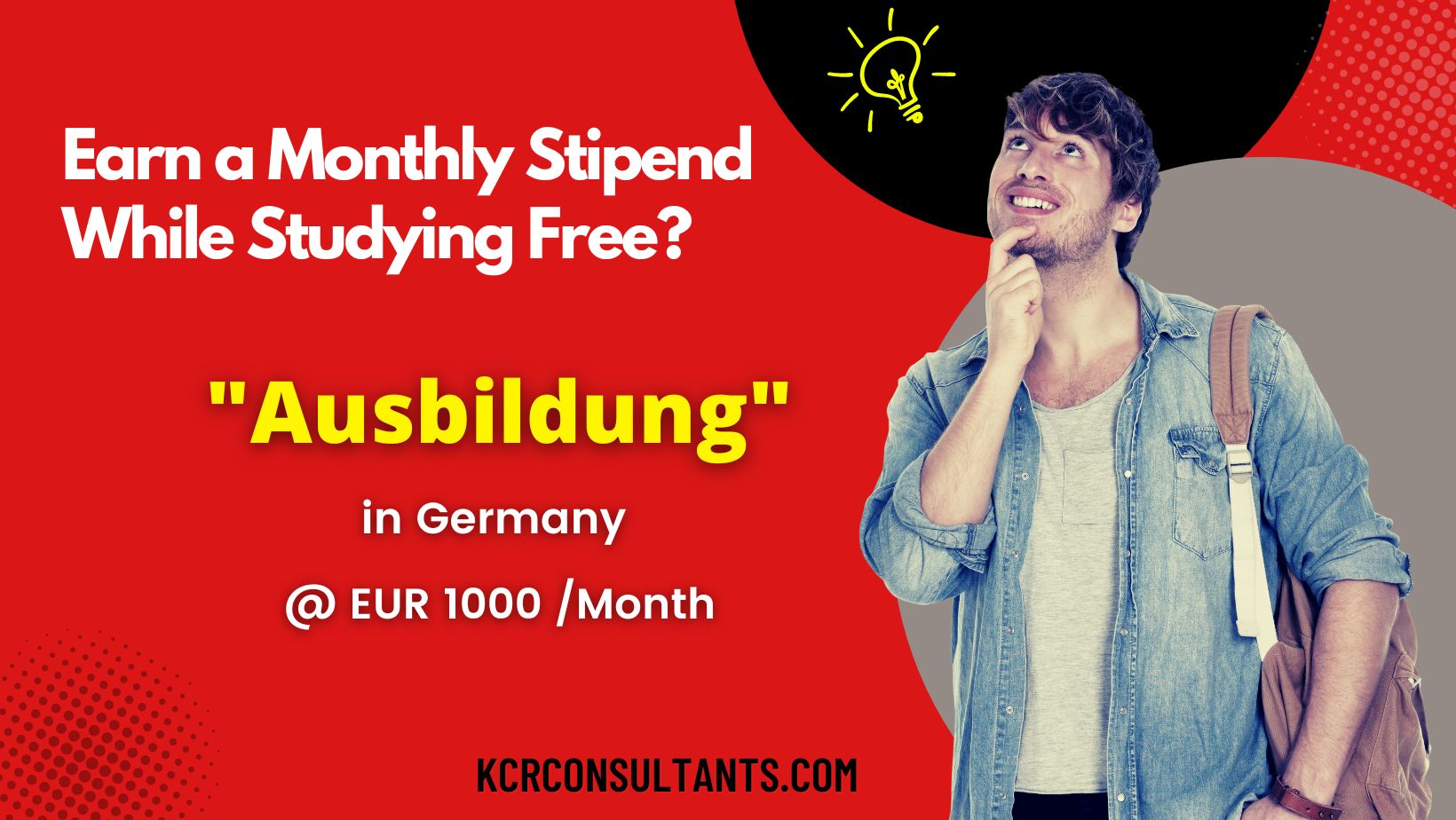 THE TRENDSETTING VOCATIONAL ROUTE TO GERMANY IS UNIQUE IN ITS NATURE AND SPIRIT.