Ausbildung Service Assistant in Social and Healthcare in Germany
If you've been passionate about helping people, you must choose an apprenticeship program (Ausbildung) as a service assistant in social and healthcare! 
Did you know that the Robert Bosch Foundation was responsible for developing the schooling for medical and social care service assistants? 
Role of a service assistant in social and healthcare under Ausbildung in Germany
You are a multi-tasker and provide a helping hand wherever needed in social and health care.
You get your hands dirty by fixing a broken lamp with your toolbox or joining a resident in line at the Citizens' Registration Office.
Numerous duties go above and beyond "standard" care that you must perform daily to improve the residents' or patients' health.
You can offer people who require extra assistance during meals. 
Service assistant in social and healthcare training under Ausbildung in Germany
They conduct a two-year Ausbildung training programme for people with impairments in a hospital, retirement community, or residence.
The allocation of training spots does not depend on your academic performance.
You have the opportunity to demonstrate your dependability and availability to others.
The Ausbildung training you receive during the first year might be compared to an intense course to prepare you for working independently.
Over the year, you will receive 800 hours of instruction.
Only 80 lessons are remaining to complete in the second year, so lessons take a backseat.
You will become familiar with the kitchen, care and assistance, and building services. 
Did you know nurses are becoming older on average every year? You assist them in receiving training to work as service assistants in social and medical care. 
Career prospects for a service assistant in social and healthcare under Ausbildung in Germany
You can become a geriatric care assistant after completing the

training.

Following further certification, you can become a nurse or geriatric nurse, where you can assume a lot more accountability yourself.

With additional training as a geriatric or nursing care specialist or as a specialist in health and social work, you have other options to advance your career.
Contact KCR CONSULTANTS now! They will guide you with the Ausbildung program in Germany. 
Lavish your care and affection to the needy and helpless!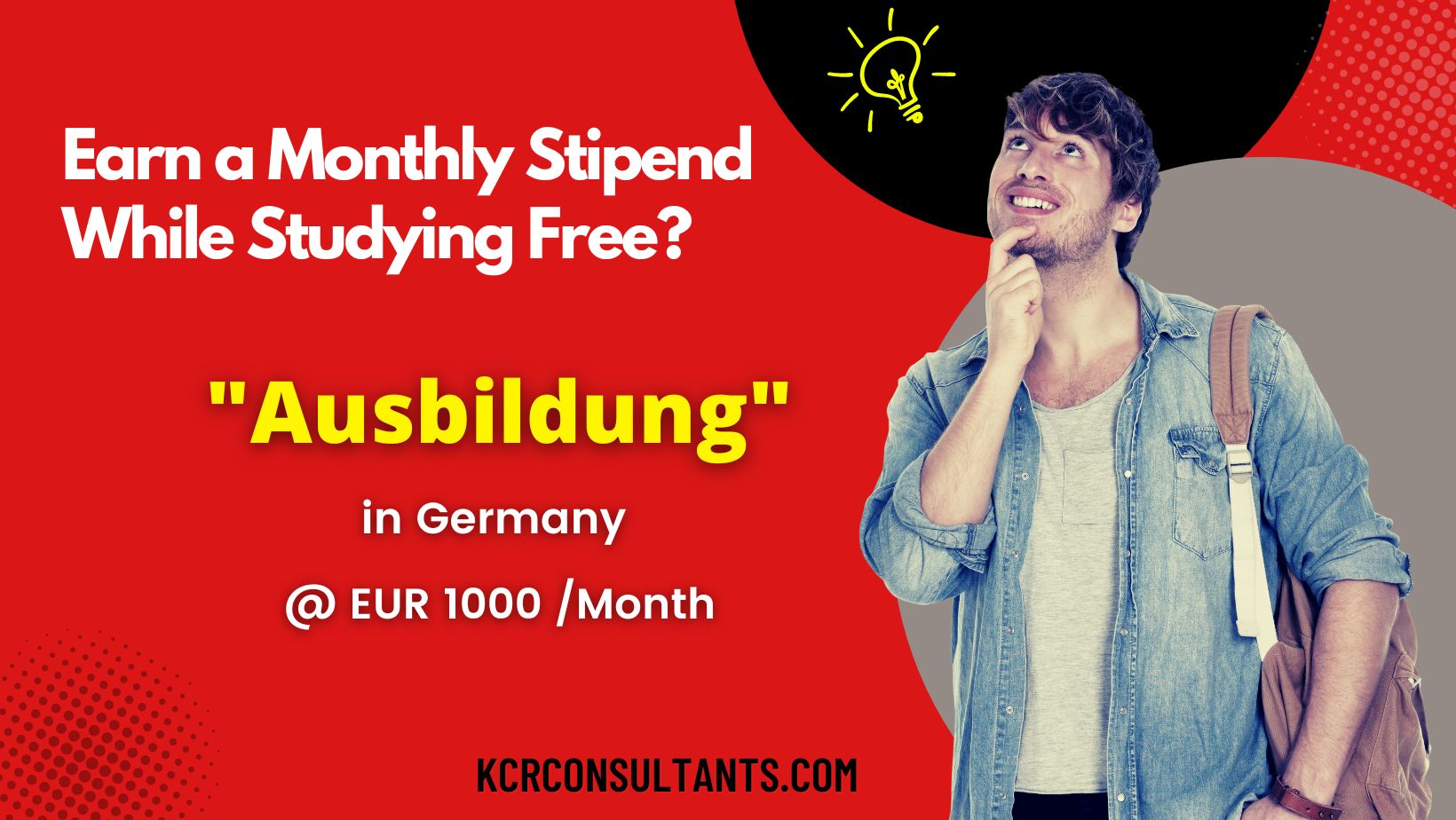 THE TRENDSETTING VOCATIONAL ROUTE TO GERMANY IS UNIQUE IN ITS NATURE AND SPIRIT.