Ausbildung Scaffolder in Germany
If you like to work at a higher place, literally, you can go for an apprenticeship program (Ausbildung) as a scaffolder!
Did you know scaffolders built scaffolding to support the giant curtain in the world? It was 25 metres tall and located in the courtyard of the new Stuttgart Palace.
Scaffolder training under Ausbildung in Germany
Three years are required for the Ausbildung training to become a scaffolder.
You should therefore put your knowledge to the test on the construction site and go all out at the trade school.
You will first learn all the necessary safety precautions during the first year of your apprenticeship (Ausbildung).
You must rely on your co-workers daily to complete their tasks correctly and meticulously.
Serious effects may result from a loose screw.
Once you have internalised all the safety precautions, you will understand the scaffolding components and their connection.
To begin working as a scaffolder, you must first bring the scaffolding components to the construction site.
You must inspect the subsoil and level it before erecting it.
Before starting building, scaffolders draught a plan.
You can already set lofty goals if you have learned how to join the various scaffolding components together throughout your training as a scaffolder.
You carefully screw together piece by piece.
You need to secure the scaffolding to the building. 
Did you know scaffolders also provide support for window cleaners? Scaffolders set up portable work platforms for high-rise skyscraper cleaning jobs. 
You'll learn much more during your apprenticeship (Ausbildung) as a scaffolder.
You can also set up shoring on special scaffolding, such as a substructure for bridge construction or mobile work platforms.
You must disassemble the scaffolding once the required job has been completed and preserve the scaffolding components.
Did you know that setting up a scaffolding system can be done according to pages of online instructions? 
Career prospects for scaffolding under Ausbildung in Germany
After your

Ausbildung

training, you should pursue your master's degree if you still feel like you need more.

You can also sit for the trainer exam and instruct young people to work as scaffolders if you have a master's degree.

You can become a scaffolding team leader if you wish to assume greater responsibilities.

You can enrol in college and pursue a bachelor's degree in civil engineering.

You might even think about creating your own business if you have confidence in yourself and the essential business acumen.
Just one call to KCR CONSULTANTS will elaborate on Ausbildung in Germany program. 
Use your scaffolding skills and build gigantic buildings of the future!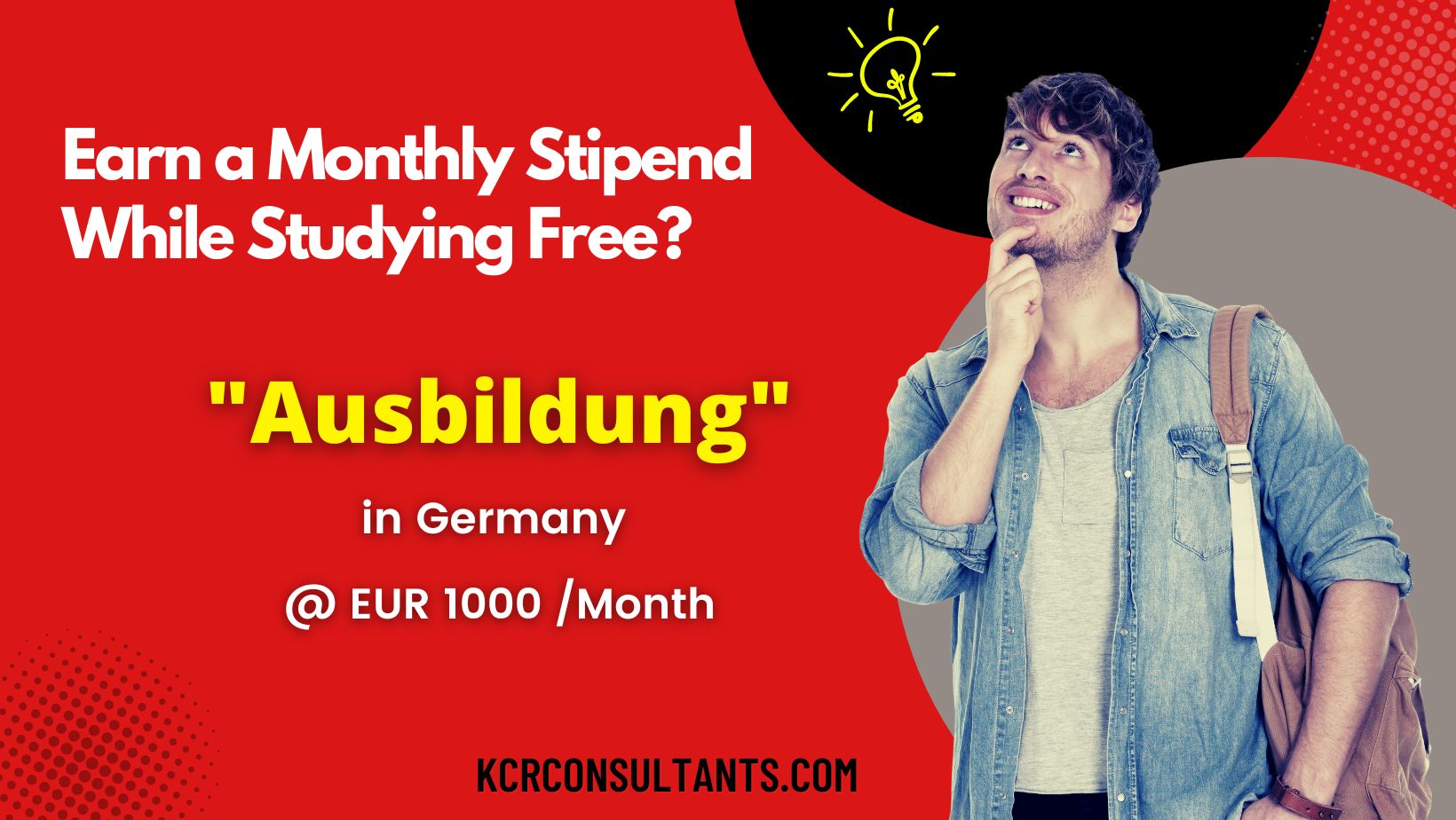 THE TRENDSETTING VOCATIONAL ROUTE TO GERMANY IS UNIQUE IN ITS NATURE AND SPIRIT.