Ausbildung Salesperson in Germany
Were you engrossed with that talented salesperson and dreamt of becoming like them?
Choose an apprenticeship program (Ausbildung) as a salesperson and make your dream come true! 
Role of a salesperson under Ausbildung in Germany
In the retail industry, salespeople are in charge of various kinds of items.
You examine the stock levels of various product categories, place repeat orders, sort new products, display them attractively, and ultimately resell them to the final client.
You are always in charge of maintaining the shop's orders and the quality of the products.
You offer customer advice, take complaints, and are always the first point of contact. 
Salesperson training under Ausbildung in Germany
You have the option of completing the two-year Ausbildung training programme for salesmanship in school or concurrently in both.
A personal contact person and in-depth training courses and seminars are benefits offered by professional training businesses.
You operate the cash register system and receive an overview of the assortment of goods.
You learn what to do if a customer wants to exchange their goods or lodge a complaint during the first year of your Ausbildung sales training.
You always have a general idea of the assortment and promptly restock items that have sold out. 
Requirements for a salesperson under Ausbildung in Germany
You excel in arithmetic and German.

You need a secondary school-leaving certificate.

You communicate well when working with consumers.

You need to be amiable and attentive.

You should handle challenging circumstances. 
Career prospects for a salesperson under Ausbildung in Germany
You can complete additional training to work as a clerk in the retail industry.

As a deputy, you operate in the department of purchasing products and are the branch manager's right hand.

You are in charge of the staff members in your department as the department head.

You organise the bulk purchase of particular categories of goods in your capacity as a central buyer.

You have the potential to advance to the position of sales manager with additional training as a commercial specialist.

You can pursue additional training to become an IHK commercial business administrator.
KCR CONSULTANTS will explain the Ausbildung courses in Germany.
With your fabulous attitude, become the best seller in town!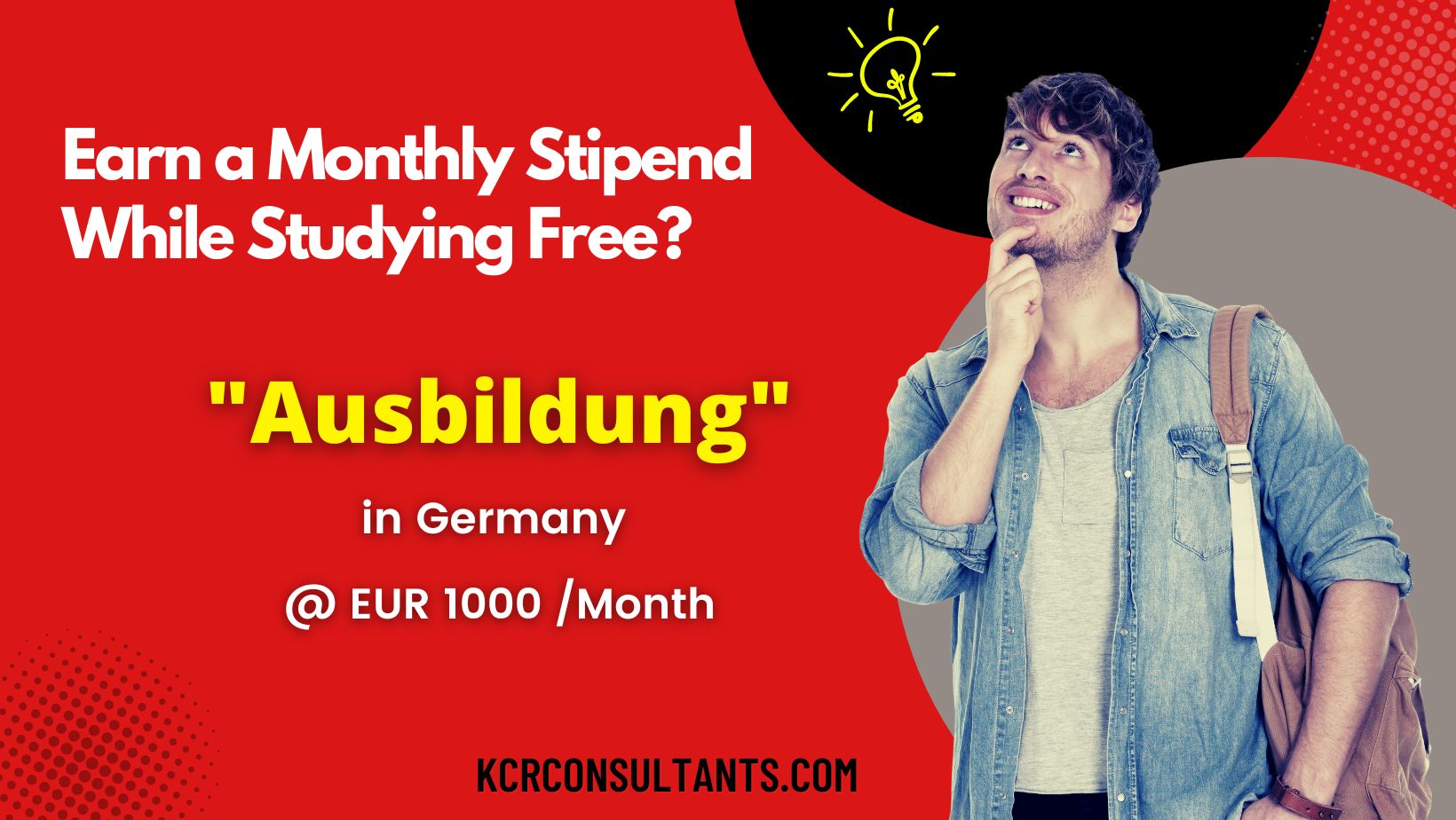 THE TRENDSETTING VOCATIONAL ROUTE TO GERMANY IS UNIQUE IN ITS NATURE AND SPIRIT.