Ausbildung Sailmaker in Germany
If you enjoy spending hours with your sail, then the best option is an apprenticeship program (Ausbildung) as a sailmaker! 
Did you know that sailboats can reach speeds of over 100 km/h? 
Role of a sailmaker under Ausbildung in Germany
You can rebuild the old sail precisely like the original, so it's not useless.
You design brand-new sails of any kind, including awnings, yacht sails, and mainsails.
The input entered is converted into cuts by this machine.
The control of machinery and computers alone is insufficient to produce an entire sail.
They will instruct you on how to glue the different components together.
You should always wear safety eyewear since the sail can jump off because it is sometimes so thick.
Your hand does the last stitches where you need the Sailmaker's Glove.
You mark the fabric with a pencil, cut it out, and sew it together. 
Did you know that artificial materials are now used exclusively instead of cotton to make sails? 
Sailmaker training under Ausbildung in Germany
You will be housed in the boarding school next door while the vocational school sessions (Ausbildung) are held in blocks.
You don't have to chew through theory while keeping your feet still.
You will learn various sail types in Ausbildung practical sessions, from cutting-edge cruising to traditional vintage sails.
You research their precise construction and qualities and put your measuring, math, and cutting skills to the test.
Sailing allows you to feel and see the result of your efforts physically. 
Requirements for a sailmaker under Ausbildung in Germany
You don't need a sailing licence.

You must have experience on the water and a working knowledge of seaman's jargon.

Detail, diligence, and strong math abilities will help you succeed.

You ought to be physically fit. 
Career prospects for a sailmaker under Ausbildung in Germany
You develop both your knowledge and reputation as a great sailmaker.

You can pursue additional education as a state-certified technician specialising in textile technology.

Sailmakers would benefit from taking textile technology or textile business administration courses.
Contact KCR CONSULTANTS now! Experts will tell you about the apprenticeship program in Germany.
Let it sail high on stormy seas and raging winds!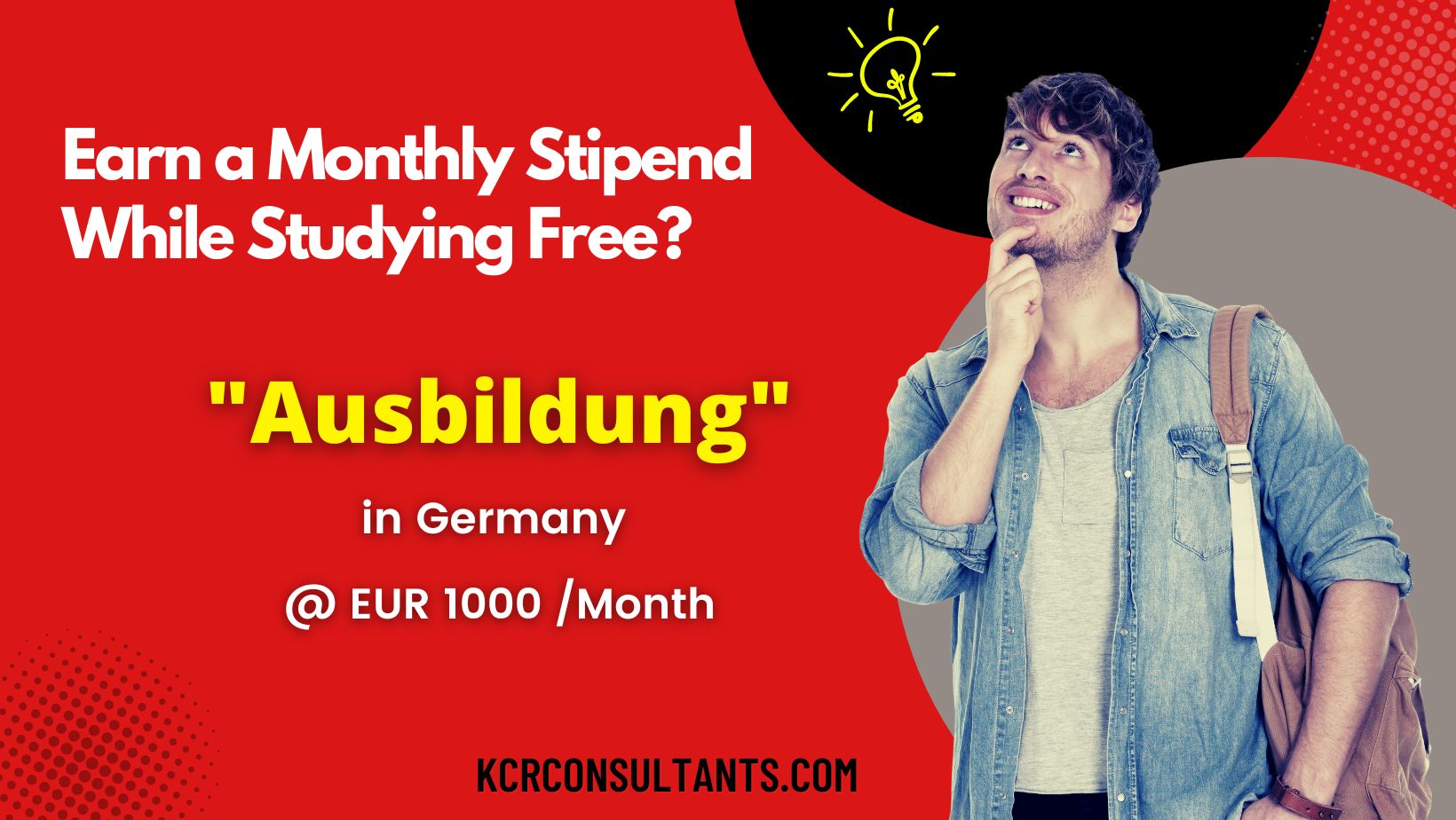 THE TRENDSETTING VOCATIONAL ROUTE TO GERMANY IS UNIQUE IN ITS NATURE AND SPIRIT.