Ausbildung Road Builder in Germany
If you feel you are the tough guy that should be working under the sun, you can choose an apprenticeship program (Ausbildung) as a road builder! 
Role of a road builder under Ausbildung in Germany
Road construction workers survey the site before installing traffic signs, barrier fences, safety bars, and portable traffic lights.
A wheel loader or a bulldozer is used to remove the topsoil.
Road builders use excavators, caterpillars, and rollers to level and compact the ground.
Road builders build all of the layers of a road, from the surface to the subsurface.
It is also necessary to lay sidewalks and drainage channels.
They require repair procedures over time.
Road builders remove deteriorated road surfaces and dispose of them using milling machines and compressed air tools. 
Requirements for a road builder under Ausbildung in Germany
Mutual defence and thoughtfulness are crucial.

You must be able to rely on one another entirely.

The use of technology ought to be simple for you.

You must be physically healthy and active to work in such a physically demanding job. 
Road builder training under Ausbildung in Germany
Both the company and the vocational school are involved in dual Ausbildung training.
You will work on construction sites in various locations during the operational phases.
You learn to secure a construction site in compliance with the laws of operating an excavator.
They will teach general and career-specific studies at the vocational school (Ausbildung).
The general education curriculum includes German, economics, and social studies.
Theory programmes in the construction sector also cover issues like occupational safety and labour law. 
Career prospects for a road builder under Ausbildung in Germany
Although building authorities also hire road builders, they are engaged mainly by construction businesses.

You spend the working day travelling between different construction sites.

They may assign you to assembly work, which requires that you be deployed farther from your home and be on site for a few days to weeks.
Get in touch with KCR CONSULTANTS now! They are ready to help you with the Ausbildung course list.
Build sturdy roads that will hold tonnes of weight easily!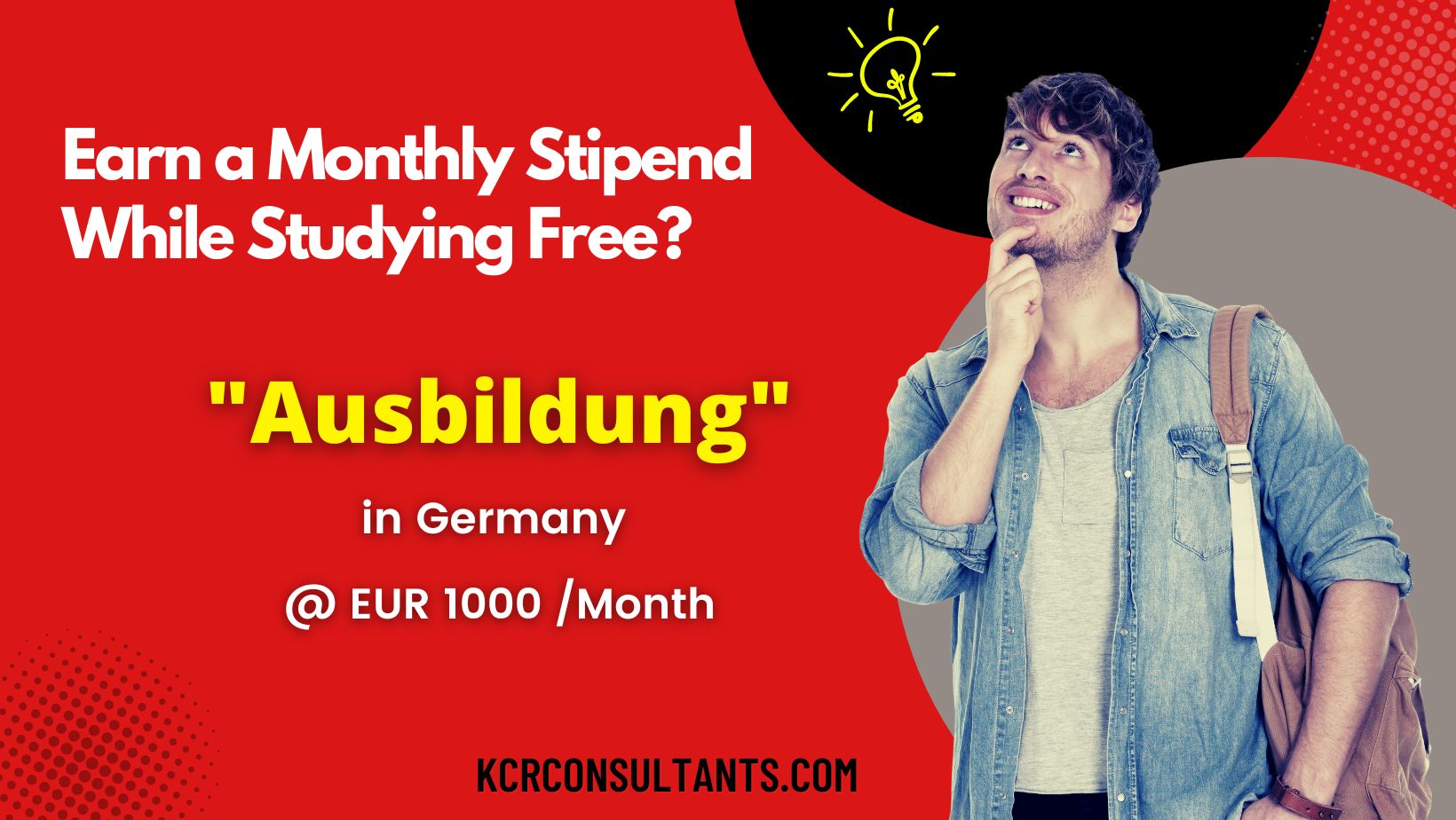 THE TRENDSETTING VOCATIONAL ROUTE TO GERMANY IS UNIQUE IN ITS NATURE AND SPIRIT.