Ausbildung Real Estate Clerk in Germany
If you want to be in the real estate business, go for an apprenticeship program (Ausbildung) as a real estate clerk!
Real estate clerk training under Ausbildung in Germany
Three years are spent on the Ausbildung training.
You alternate between your training company and vocational school throughout this period.
During the Ausbildung training, you will work on rental payment, accounting, property administration, residential property management, and rental and accounting.
You will learn the fundamentals during your first two years of Ausbildung training.
In the middle of your second year, you must demonstrate your expert knowledge in an intermediate examination.
You will learn about real estate management and how homes are sold during your Ausbildung training.
The basics are addressed at the start of the session.
During your training, you will spend much time at your desk, but you also have a lot of outside appointments.
Requirements for a real estate clerk under Ausbildung in Germany
To stay focused during the commercial portion of your training, you should be good at arithmetic and economics.

During the training, you will produce tables, computations, and calculations and answer various mathematical puzzles

.

Real estate brokers emphasise the interpersonal aspect of their work.

In this approach, you develop the ability to put your customers' needs ahead of your preferences. 
Career prospects for a real estate clerk under Ausbildung in Germany
 

It does not end once you have completed your real estate agent training.

Opportunities for additional education and training abound.

You can become qualified for jobs requiring managerial skills or develop a very narrow area of expertise in the real estate sector.

You can become a real estate specialist specialising in real estate.

You can also become a real estate business economist specialising in real estate.

You can earn a degree in real estate management. 
KCR CONSULTANTS will elucidate vocational training in Germany. 
Make people buy the best house in your place with your real estate skills!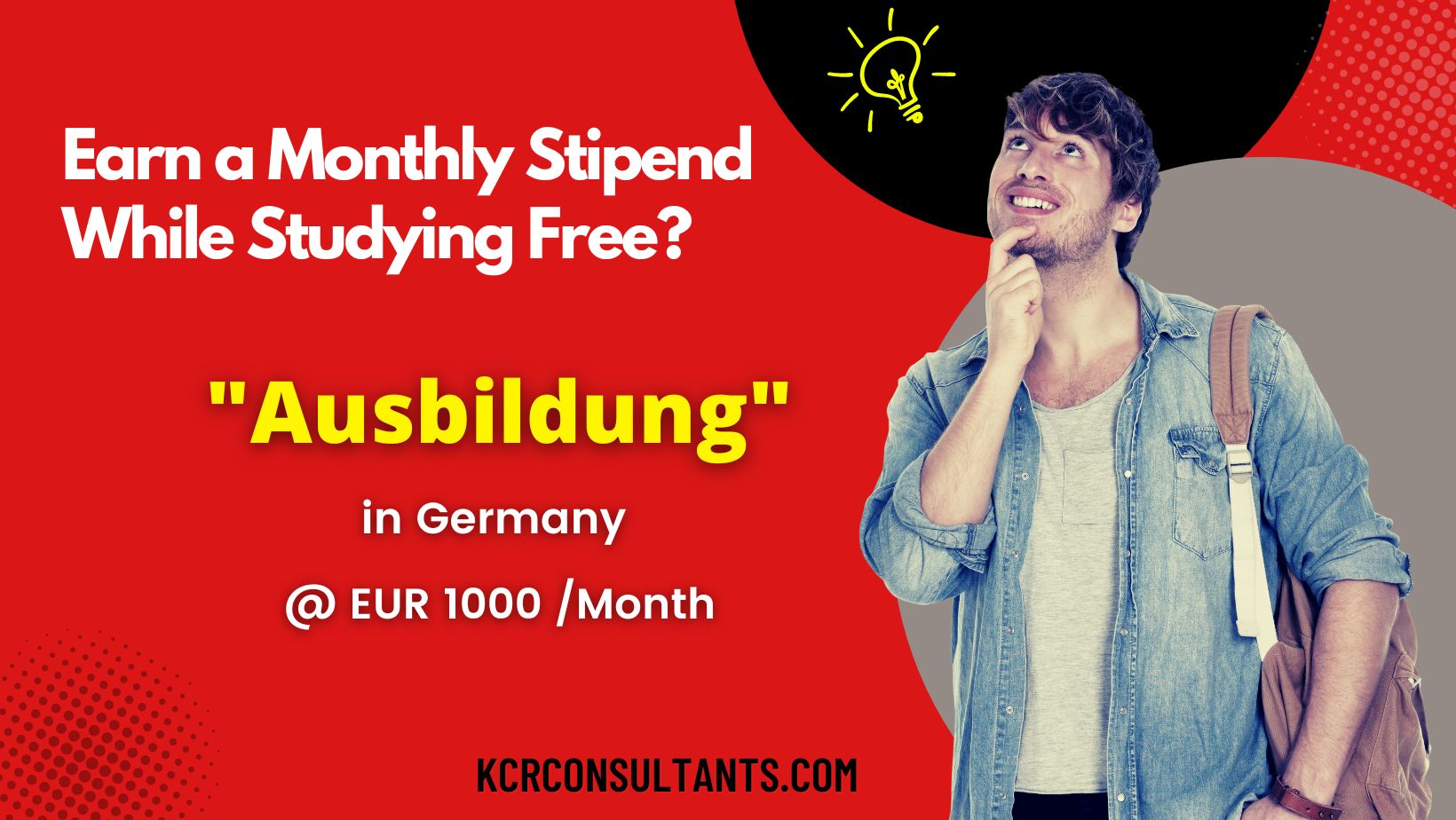 THE TRENDSETTING VOCATIONAL ROUTE TO GERMANY IS UNIQUE IN ITS NATURE AND SPIRIT.