Ausbildung Program for Woodworking Mechanic in Germany
You enjoy working with wood!
Go for an apprenticeship program (Ausbildung) as a woodworking mechanic!
Role of a woodworking mechanic under Ausbildung in Germany
You always have work as a woodworker mechanic throughout your apprenticeship (Ausbildung).
Over time, you will become familiar with every button and have no trouble controlling the equipment.
You can monitor all activities in your cockpit and determine whether everything is working correctly.
If something goes wrong, identify it immediately and remedy the damage.
Your employment also entails performing minor repairs or replacing particular components.
You monitor both the process and the outcome of manufacturing your wood products.
Requirements for a woodworking mechanic under Ausbildung in Germany
Machines are your buddy and aid in this line of work.

You'll be able to tell when production isn't going as planned.

You put much care into your career. 

You will need physical strength. 

Besides muscles, endurance is essential.
Woodworking mechanic training under Ausbildung in Germany
To become a woodworker mechanic, you must complete a three-year dual apprenticeship (Ausbildung).
You go to a vocational school two days a week and work at the business the other days.
It is typical for block lessons to be necessary when Ausbildung training to become a woodworker mechanic.
 Your field of choice as a potential woodworking mechanic is akin to a speciality.
You select one of four major areas during the Ausbildung training, also taught at the vocational school.
Career prospects for a woodworking mechanic under Ausbildung in Germany
You are at home in the timber sector as a mechanic who works with wood.

In particular, planning mills in the sawmill business are constantly on the hunt for qualified trainees.

You can enter the wood-based materials industry as well.

You work in workshops or production halls, regardless of the company.

You might work outside occasionally, like when new supplies are brought.

You won't let the wind or the weather slow you down.
Talk with KCR CONSULTANTS now! Experts will explain about Ausbildung courses in Germany.
Transform wood into something extraordinary with your woodworking skills!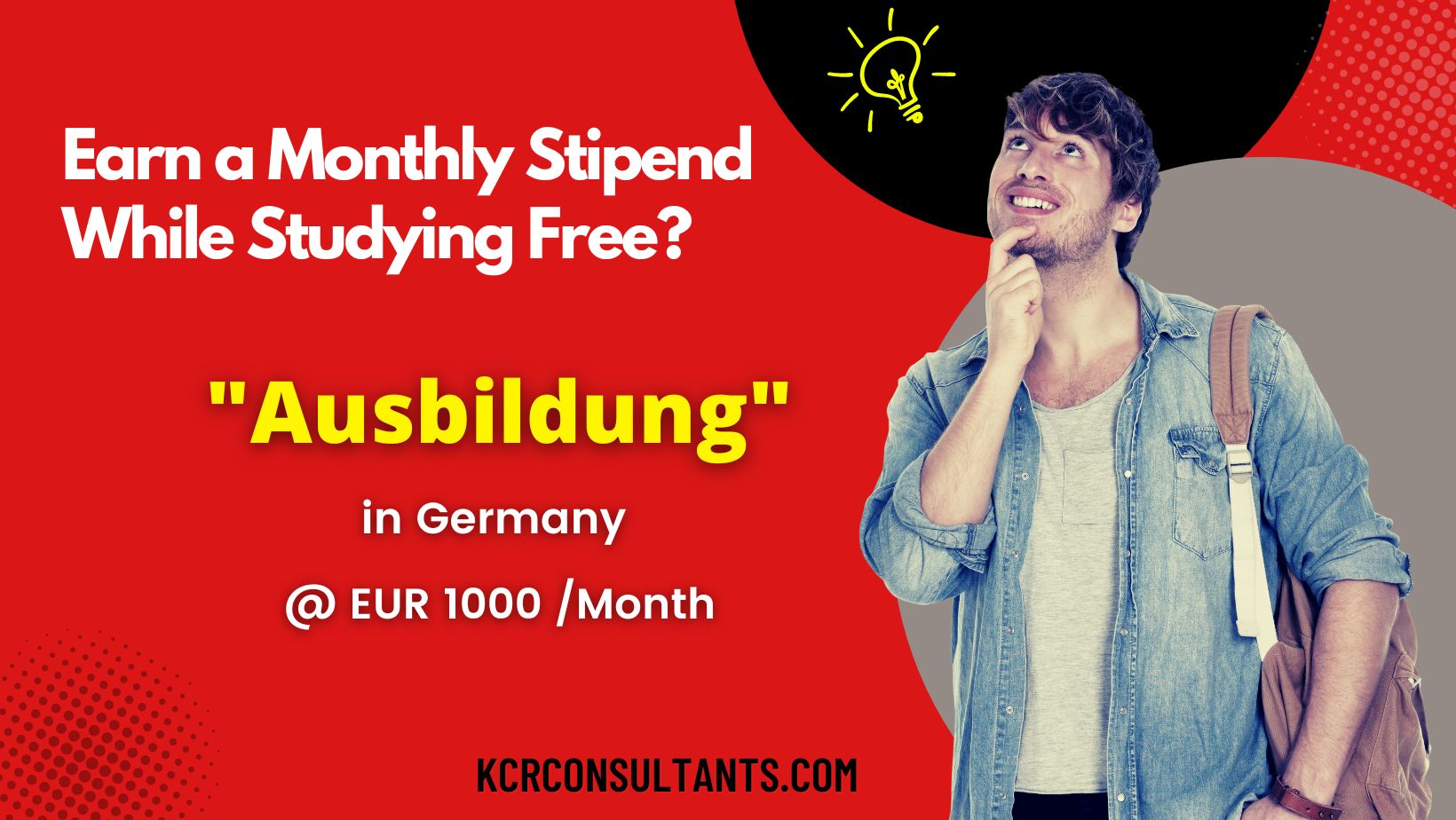 THE TRENDSETTING VOCATIONAL ROUTE TO GERMANY IS UNIQUE IN ITS NATURE AND SPIRIT.