Ausbildung Program for Wood and Building Protector in Germany
If you want to be a protector, an apprenticeship program (Ausbildung) as a wood and building protector is an excellent chance to fulfil your dream!
Role of wood and building protector under Ausbildung in Germany
Wood and building conservationists assess the condition of architectural components using various test procedures and test apparatus.
Wood and structure protection officers utilise their trained eyes to determine the damage's kind, scope, and origin.
Depending on the fungal networks, you can determine if mould has accumulated or whether an oak polypore is damaging the building wall.
Certain paints are coated and impregnated to prevent future water damage to exposed house walls.
Thermal or chemical techniques (fumigation) are employed to eliminate insect and fungus infestations.
Requirements for a wood and building protector under Ausbildung in Germany
You expertly cut through the wall portions with the diamond wire saw using your physical dexterity before sealing them off from moisture with foil and plates.

You must possess a technical aptitude to maintain the machines you utilise.

In terms of pest control, extreme caution is required to eradicate all beetles.
Wood and building protector training under Ausbildung in Germany
You require three years of combined Ausbildung training to become a worker in building protection and wood.
You are initially taught basic information about fundamental subjects necessary for the work in the first two years.
You must choose between protecting buildings from fire or protecting timber in your third year of Ausbildung training.
The third year of the apprenticeship (Ausbildung) is when subject-specific material is taught, depending on the decision. 
One of the things you learn in the first year of the apprenticeship is how to expose a wet basement wall.
The third year of your apprenticeship will teach you how to inspect for damage to wooden components if you choose to concentrate on wood protection.
You gain knowledge about how to defend wood from harmful fungi and insects.
Career prospects for wood and building protector under Ausbildung in Germany
You can get work as a wood and building protection worker, primarily in expanding businesses like roofing.

Construction firms can also dry and protect buildings against water and moisture.

You are in charge of pest management and disinfection for cleaning services.

You can become a wood and build protection trade foreman with further training.

You can also become a technician specialising in construction engineering.

You can further train to become a technician in ‌wood technology.

You can earn a bachelor's degree in civil engineering.
KCR CONSULTANTS can help you with the Ausbildung course list in Germany. 
Make the old houses spic and span as new with your wood building protection skills!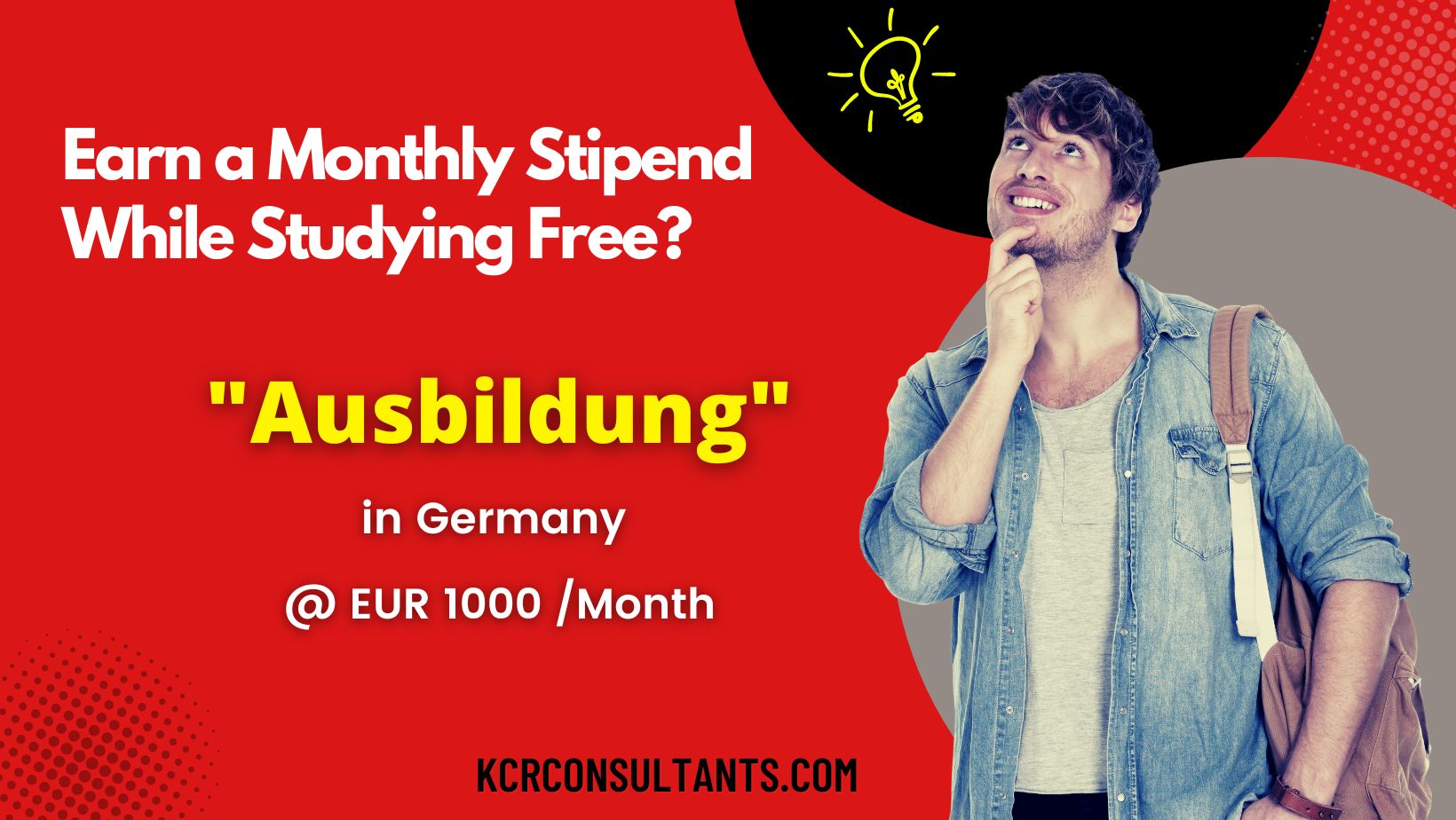 THE TRENDSETTING VOCATIONAL ROUTE TO GERMANY IS UNIQUE IN ITS NATURE AND SPIRIT.