Ausbildung Program for Housekeeper in Germany
Do you want to be a housekeeper?
Go for an apprenticeship program (Ausbildung) as a housekeeper!
Role of a housekeeper under Ausbildung in Germany
There is more to housekeeping than simply running the vacuum or the bath.
It entails attending to each person's unique requirements.
You need to know which cleaning products work best for a certain kind of grime and which substances are safe for people with allergies.
You need to understand what a nutrient chart tells you and which foods to avoid if you have a nut allergy, in addition to being able to cook.
You assist elders or persons with disabilities who cannot bathe, feed, dress, or use the restroom independently due to physical or mental limitations.
Did you know that Germany has over 13,000 nursing facilities and 670,000 employees? 
You will work in many locations as a housekeeper.
You work in nursing homes, residential facilities, hotels, hostels for young people, spas, hospitals, and privately with families, elderly individuals, and single persons who need assistance.
Housekeeper training under Ausbildung in Germany
You will consequently receive comprehensive instruction that will equip you for all of these jobs in training.
The housekeeper apprenticeship is a dual Ausbildung training programme.
You support your training company and attend the vocational school once or twice weekly.
Sometimes, blocks of days will be allotted for the theoretical sessions. 
Did you know that 5,000,000 people in Germany have food allergies?
Requirements for a housekeeper
A friendly disposition and an interest in people are requirements for housekeeping

Ausbildung

training.

You should put in hard work in all areas and, at the very least, be able to operate an oven and vacuum cleaner.

Sewing jeans requires deft hands.

You should look presentable to avoid increasing the danger of allergies and other ailments yourself.

You need a solid understanding of math.

Your German should be fluent enough. 
Career prospects for a housekeeper under Ausbildung in Germany
You can be hired directly by a business or a private person.

You can work for a care or cleaning company that will refer you.

After completing the required

Ausbildung

training to become a housekeeper, you can enrol in an adaptation training programme to focus on a particular aspect of housekeeping and expand your understanding of kitchen hygiene, diet, and textile care.

You can further train to become a master of housekeeping.

As a housekeeping master, you supervise staff, negotiate with vendors, and create work schedules for housekeeping companies.

You can work for a middle or upper management job with further education to become a state-certified home economics and nutrition technician.

You can pursue training to become a business economist for supply and nutrition management.

You can become a business economist for home economics. 
KCR CONSULTANTS are waiting to help you with the apprenticeship program in Germany.
Make a long-lasting impression on people with your care and housekeeping skills!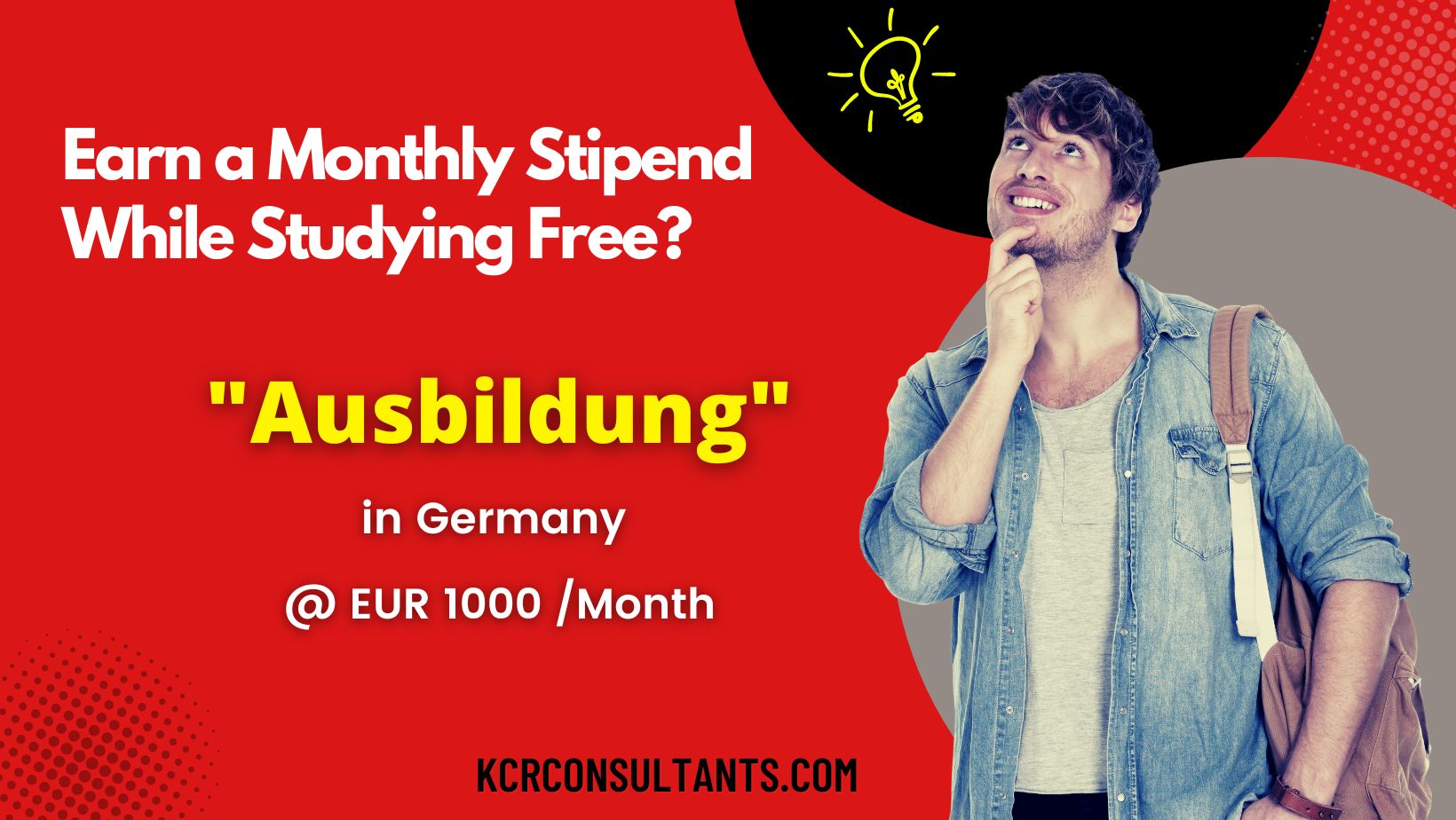 THE TRENDSETTING VOCATIONAL ROUTE TO GERMANY IS UNIQUE IN ITS NATURE AND SPIRIT.