Ausbildung Program for Hand-Pulled Instrument Maker in Germany
You want to master an ancient profession!
An apprenticeship program (Ausbildung) as a hand-pulled instrument maker is a nice choice!
Role of a hand instrument maker under Ausbildung in Germany
Some artisans create plucked instruments, violins, woodwind instruments, bows, and brass instruments.
The accordion is well-known and famous, but you will also work with bandoneons, melodicas, and harmonicas during the programme.
You create, tune, fix, restore and learn to work with the instruments.
Leather, plastic, or textiles are also used to make numerous accessories.
You mill, cut, buff, and polish everything while ensuring everything matches.
You get your hands on many tools during the training because a lot of this is done by hand.
Did you know that the enormous accordion in the world is 1.80 metres in height, has 423 bass buttons and 128 treble keys, and weighs over 100 kilogrammes? 
Hand-pulled instrument maker training under Ausbildung in Germany
Dual Ausbildung training is required to become a producer of hand-pulled instruments.
You attend a vocational school for fifty per cent of the day.
You will learn everything about woodworking and how to determine whether hand-drawn instruments produce the desired sound.
You will also learn how reed block housings are fitted with the reed plates.
You then use what you learn in the workplace by filing metal workpieces, installing bass mechanics, building mechanics and keyboards, or simply glueing individual parts.
These businesses typically produce or sell musical instruments and have accompanying workshops.
Aside from the master hand instrument maker, few genuinely large firms engage in series production.
Requirements for a hand-pulled instrument maker under Ausbildung in Germany
Having steady, dexterous fingers is essential.

Significant caution is required.

You meticulously adhere and carefully examine the sound quality.

You should have a good musical hearing.

Concert-level playing ability is not a requirement for an apprenticeship (

Ausbildung

). 
Career prospects for a hand-pulled instrument maker
You must pass the manual instrument maker master's exam to achieve mastery in your field.

You perform responsible managerial and specialist duties as a foreman.

You can become a technical specialist once you have successfully finished the programme.

You can start studying for a degree in musical instrument manufacture if you can't get enough education.

If you want a business start-up, you should have professional experience and provide the required funds. 
Reach out to KCR CONSULTANTS now! They will elaborate on the Ausbildung course list in Germany. 
Become skilful in creating instruments; in the future, you might make a whole new instrument!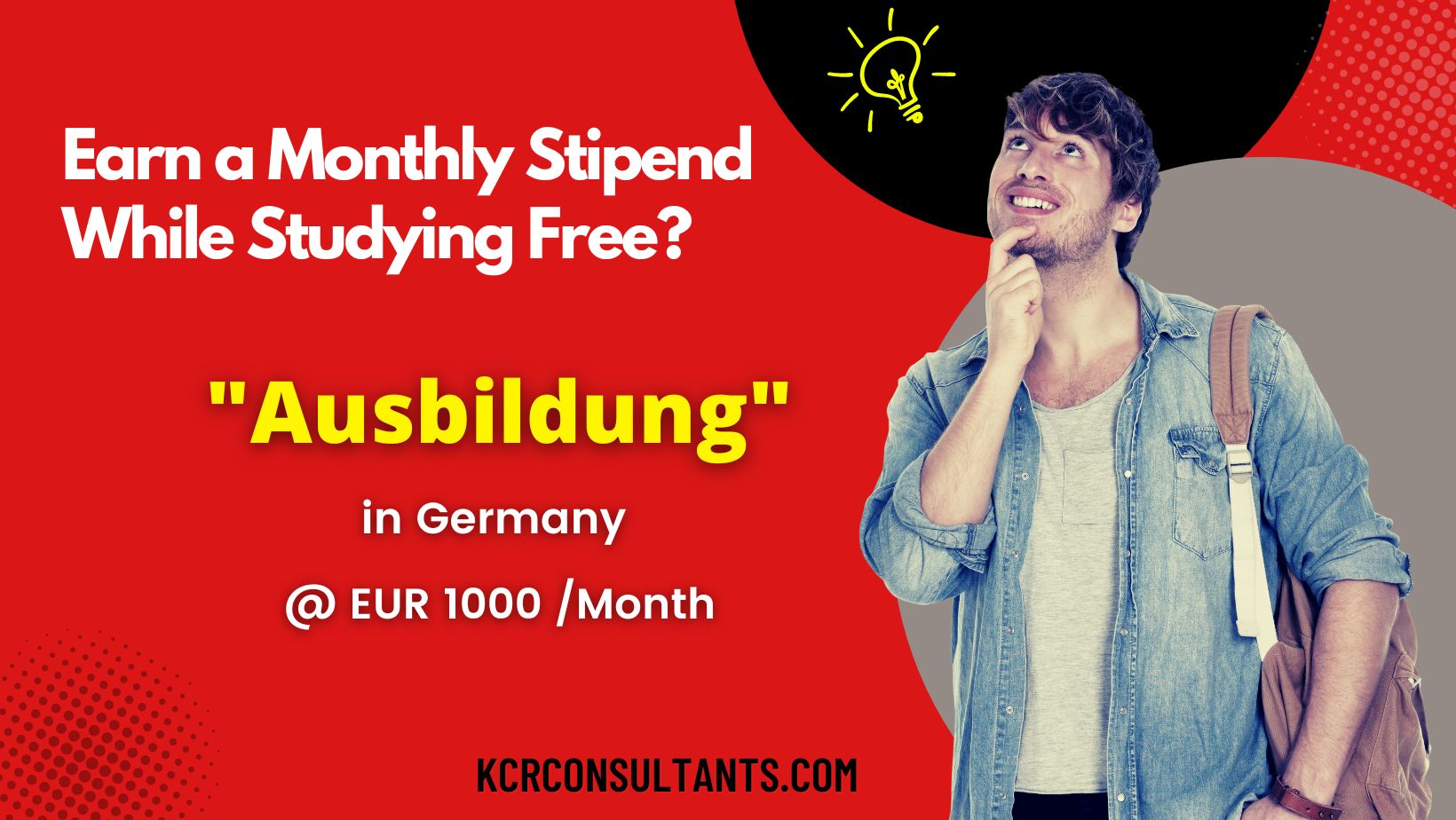 THE TRENDSETTING VOCATIONAL ROUTE TO GERMANY IS UNIQUE IN ITS NATURE AND SPIRIT.