Ausbildung Production Mechanic in Germany
If you like to be in production, go for an apprenticeship program (Ausbildung) as a production mechanic!
Did you know Lego bricks need to be manufactured with a few micrometres of accuracy to fit together later?
Production mechanic training under Ausbildung in Germany
You need three years to complete the Ausbildung training to become a production mechanic.
You'll primarily work in mechanical and plant engineering, in the home goods sector, or for companies that produce medical equipment.
Your workspace includes test stations or measuring stations in addition to manufacturing and assembly.
You will learn how to use your hands, tools, and measuring equipment during your training to become a production mechanic.
You are accountable for ensuring that work procedures are secure and effective in your capacity as a production mechanic.
Finally, it's critical that the processes function correctly and that everything in production operates smoothly.
Did you know Queen Elizabeth of England is a skilled mechanic as well?
You learn more than how to inspect or monitor things during your Ausbildung training to become a production mechanic.
You perform industrial serial production work across a wide range of industries, which means they employ you everywhere you put together parts to form larger units.
Requirements for a production mechanic under Ausbildung in Germany
Manual dexterity is the most crucial asset.

Existing expertise in mathematics and physics can be quite beneficial in this situation.

You must read, analyse, and assess quality facts and statistics.

Attention is crucial in the production mechanic industry.

Your work can be meticulous. 
Career prospects for a production mechanic under Ausbildung in Germany
You can become an industrial foreman and take on specialised and managerial roles in the metal industry.

If your organisational skills are robust, you should think about taking more technical training to become a specialist.

You can become a technician with a mechanical engineering concentration if you are overflowing with creative ideas.

If you consider yourself more of an office person and a sales whiz, you can become an industrial business administrator.

It makes sense to go self-employed if you want to be independent and in charge of your destiny.
Speak with KCR CONSULTANTS and get to know about Ausbildung in Germany program.
Stand out from the rest with your production skills and produce perfect astonishing vehicles!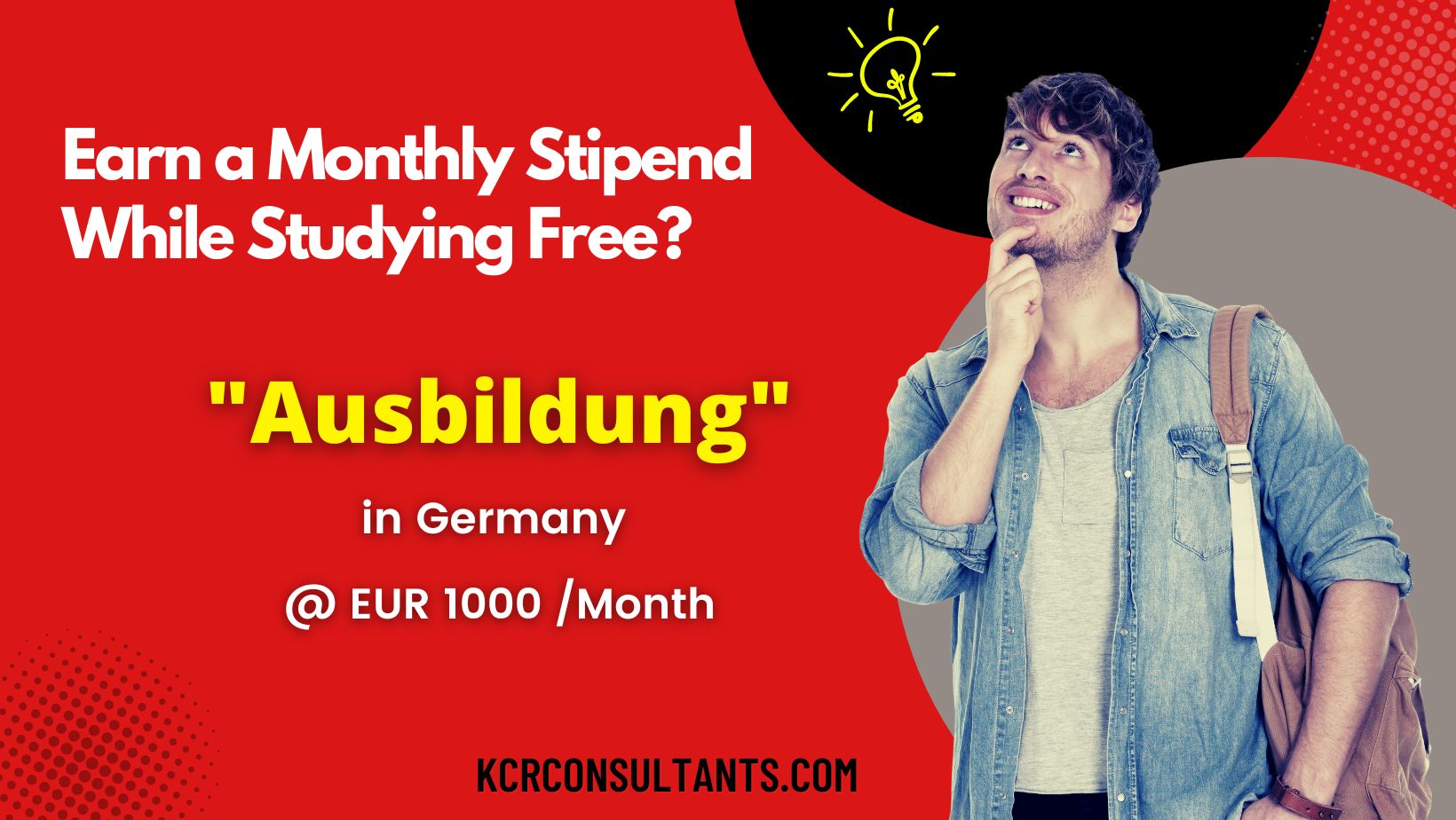 THE TRENDSETTING VOCATIONAL ROUTE TO GERMANY IS UNIQUE IN ITS NATURE AND SPIRIT.