Ausbildung Process Mechanic in Ready-Mixed Concrete in Germany
If you love stepping on concrete and getting dirty, you should choose an apprenticeship program (Ausbildung) as a process mechanic in ready-mixed concrete! 
Role of a process mechanic in ready-mixed concrete under Ausbildung in Germany
In Germany, there are a total of 2000 ready-mixed concrete facilities.
The bulky material doesn't need to go further than necessary and is sold locally.
You can accurately alter specific qualities by selecting the appropriate starting materials.
You use a computer to operate modern systems.
You extract raw materials like gravel and sand from the factories and then process them until you can create a concrete mix.
You verify the appropriateness of the concrete mix's quality. 
Did you know concrete can hold at least 200 kg per square centimetre? 
Processing mechanic in ready-mixed concrete training under Ausbildung in Germany
During the process mechanic Ausbildung training for ready-mixed concrete, you can regularly swap the toolbox and lab equipment for a computer and a desk chair.
To ensure that the manufacture of the concrete mix and the truck's pick-up is precisely timed, you gather orders and make plans.
You reprocess the leftover concrete.
You plan to make concrete and how you might utilise leftover concrete.
The control room holds your next task as a ready-mixed concrete process mechanic.
It allows you to monitor the silos' filling level and the progress of the mixing process for brand-new concrete.
You print out the delivery note so the driver will know where to deliver the items and show the customer the quantity and recipe. 
Career prospects for a process mechanic in ready-mixed concrete under Ausbildung in Germany
You can perform laboratory tasks.

In the future, you will work in sales and handle numerous new orders.

You might pursue more education to specialise in mechanical engineering as a technician.

Process engineering, mechanical engineering, or building materials engineering are all options for bachelor's degrees.
Get in touch with KCR CONSULTANTS now! They will elaborate on the Ausbildung program in Germany. 
Lay the foundation on concrete for futuristic buildings!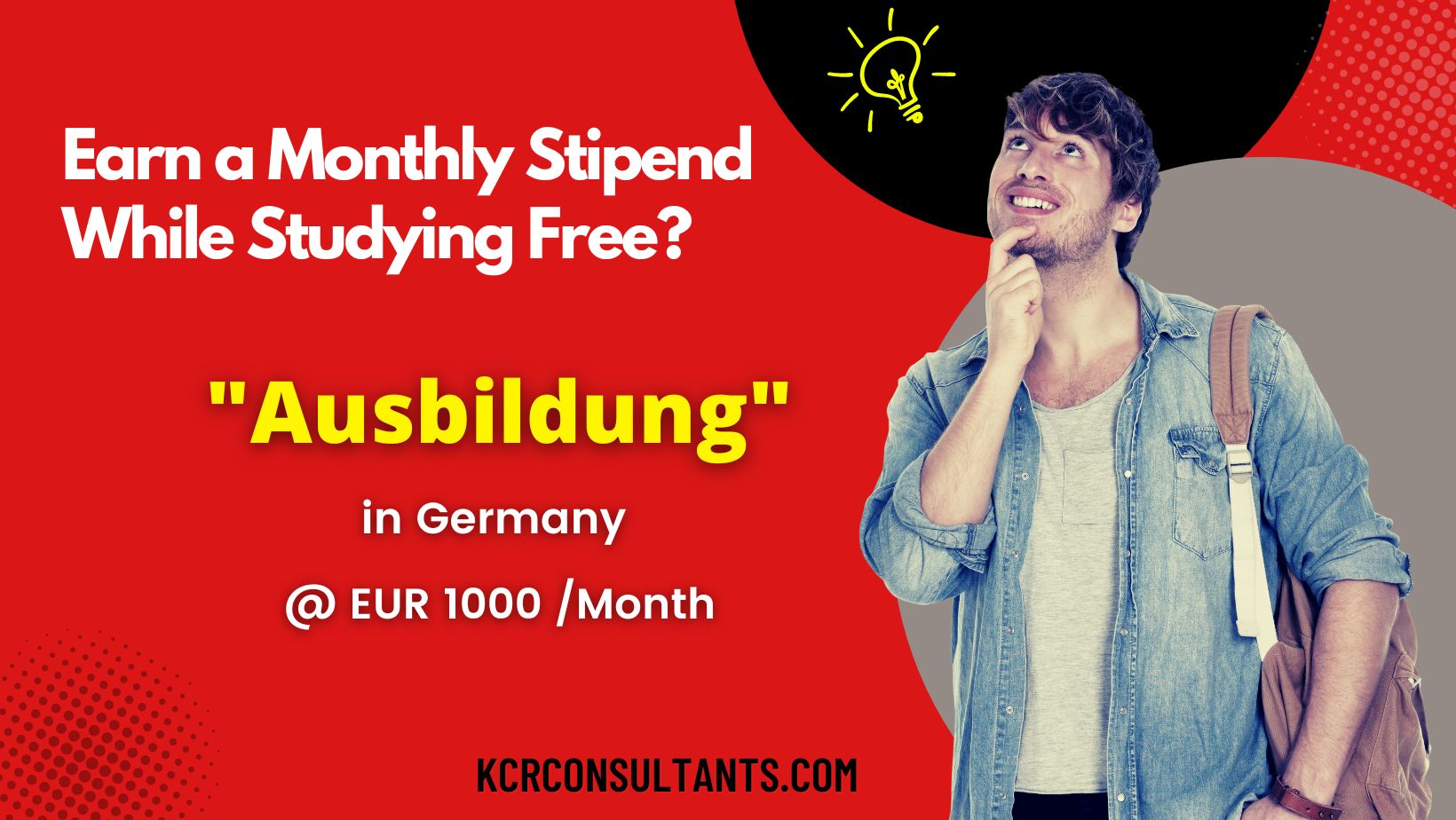 THE TRENDSETTING VOCATIONAL ROUTE TO GERMANY IS UNIQUE IN ITS NATURE AND SPIRIT.