Ausbildung Precision Optician in Germany
Are you crazy about lenses and glasses?
Go for an apprenticeship program (Ausbildung) as a precision optician! 
Did you know the world's most significant piece of glass measures 22 metres in length, 8.3 metres in height, and 60 cm in thickness? They keep it in Japan's Okinawa Churaumi Aquarium. It is earthquake-proof and can bear a pressure of up to six tonnes per square metre. 
Precision optician training under Ausbildung in Germany
Precision optician Ausbildung training is a dual training programme.
It implies that you must attend a vocational school a few times a week besides work at the company.
They will teach your job's theory to you there.
You will learn everything about glass processing during your Ausbildung training to become a precision optician, which you can accomplish in a manual or industrial setting.
It includes making lenses and prisms for telescopes, microscopes, and other optical devices and inserting eyeglass lenses.
You use many machines to make a lot of lenses, prisms, eyepieces, and objectives.
You create a significant portion of the individual parts by hand; they urgently need talented fingers!
Your duties throughout the first year of Ausbildung training will involve quality management and planning and controlling work procedures.
You will cut glass blocks into blanks, which you will then shape on grinding machines and polish.
The most important thing to check is that all the dimensions are accurate and that no glass pieces splinter.
Did you know that the breaking point of glass occurs at a speed of over 4500 km/h?

Requirements for a Precision optician under Ausbildung in Germany
You'll work with math and physics a lot, so you should be somewhat artistic with numbers.

It could cause issues for you if working with numbers has never been one of your talents.

However, you can quickly master the academic component of your study to become a precision optician if you are strong in math.

You need to perform physical work in addition to office duties.

You must be strong and skilful. 
Did you know the "Hubble" space telescope got the most detailed vision of space to date? This telescope has allowed astronomers to see around 5,500 galaxies at a distance of up to 13.2 billion light-years. 
Career prospects for a precision optician under Ausbildung in Germany
You can further train to become a master artisan.

You can also become a technician in ‌glass technology by pursuing more education.

You can pursue further education as a specialist in craft management, where you will be less concerned with the glass and more with the operations of a business.

You can earn a bachelor's degree in photonics, microtechnology, or physical engineering.

You have the choice to work for yourself and run your own business. 
You can talk to KCR CONSULTANTS, who will explain the Ausbildung in Germany program.
Use your precision skills and make a variety of perfect and cool glasses!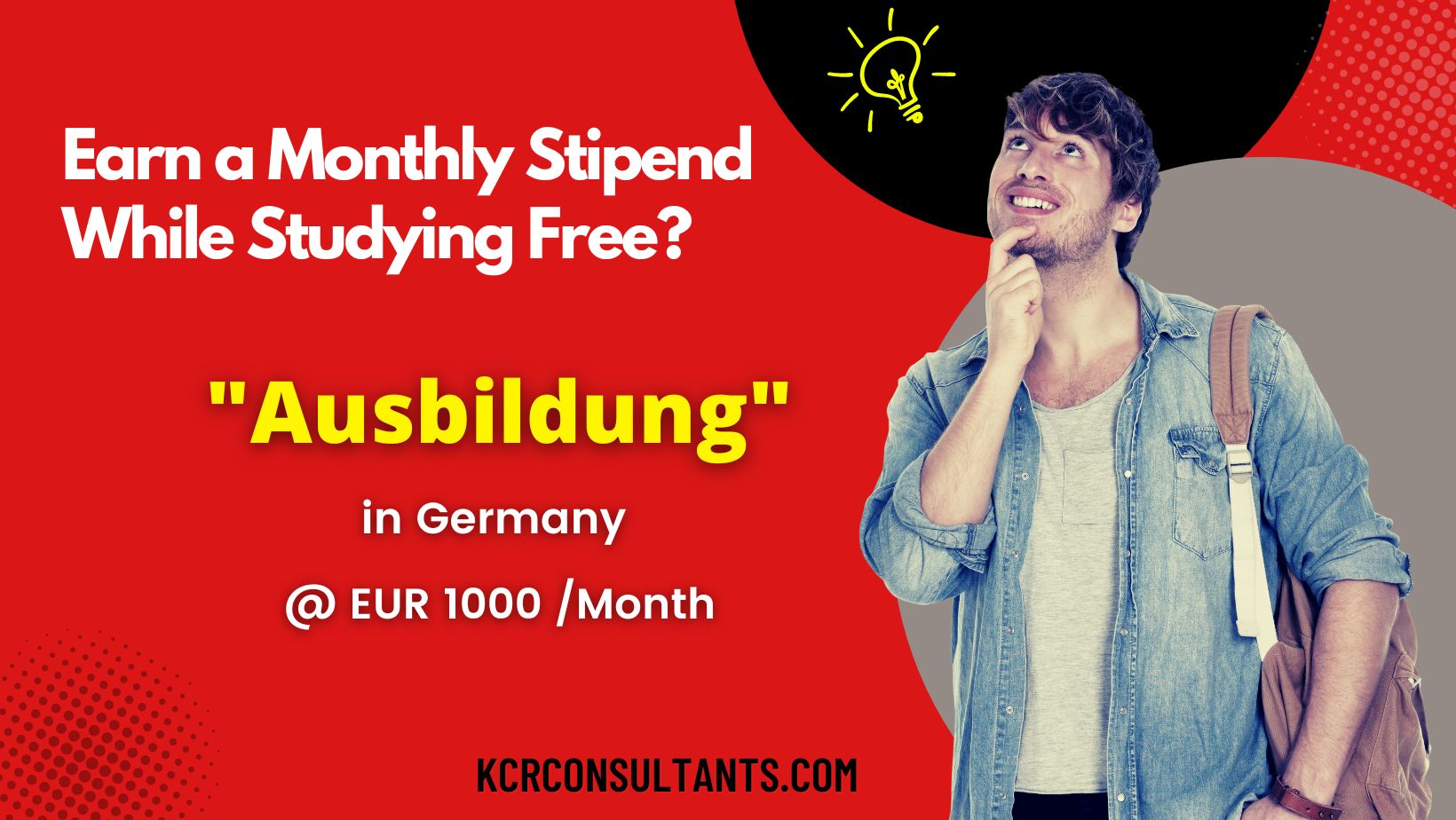 THE TRENDSETTING VOCATIONAL ROUTE TO GERMANY IS UNIQUE IN ITS NATURE AND SPIRIT.