Ausbildung Plant Technologist in Germany
Do you want to get into the sciences of plants and help the planet?
Take an apprenticeship program (Ausbildung) as a plant technologist! 
Did you know that the Lomatia tasmanica, also known as King's Holly, is the world's oldest surviving plant and is the last of its kind? It is over 43,600 years old. 
Plant technologist training under Ausbildung in Germany
Restructuring is commonplace, particularly in the scientific and technical fields where the outcomes immediately impact agriculture.
As a plant technologist, you receive new plant test items every season and can work in various settings, including the lab, test fields, and greenhouses.
There are seven available application areas you can mix and match in practically any way you desire.
During your Ausbildung training, you will seed, harvest, and take care of test plants, depending on your concentration.
You collect samples from the seeds and plants and then examine them in a lab. 
Did you know that in 2012, scientists in Russia revived a plant that had vanished during the Ice Age? 
Requirements for a plant technologist under Ausbildung in Germany
You should have some prior laboratory (biology) expertise and be familiar with tools like a microscope.

You should be familiar with the plant's structure from biology class.

You ought to be able to show that you are interested in science by getting high marks in biology and chemistry.

You must follow several safety and hygiene precautions while in training.

Your daily companions will be safety goggles, lab coats, and gloves. 
Career prospects for a plant technologist under Ausbildung in Germany
You can further your understanding of plant protection and laboratory technologies, biochemistry, genetics, physics, information technology, and quality assurance.

You will learn about subjects like corporate management and business administration as a technician in technology, giving you the information you need to run a corporation.

You can pursue a university degree in landscape ecology, agricultural biology, agricultural sciences, gardening and landscaping, or biology. 
Contact KCR CONSULTANTS now! They will elaborate on the Ausbildung courses in Germany.
With your research, find something interesting and let the world know about it!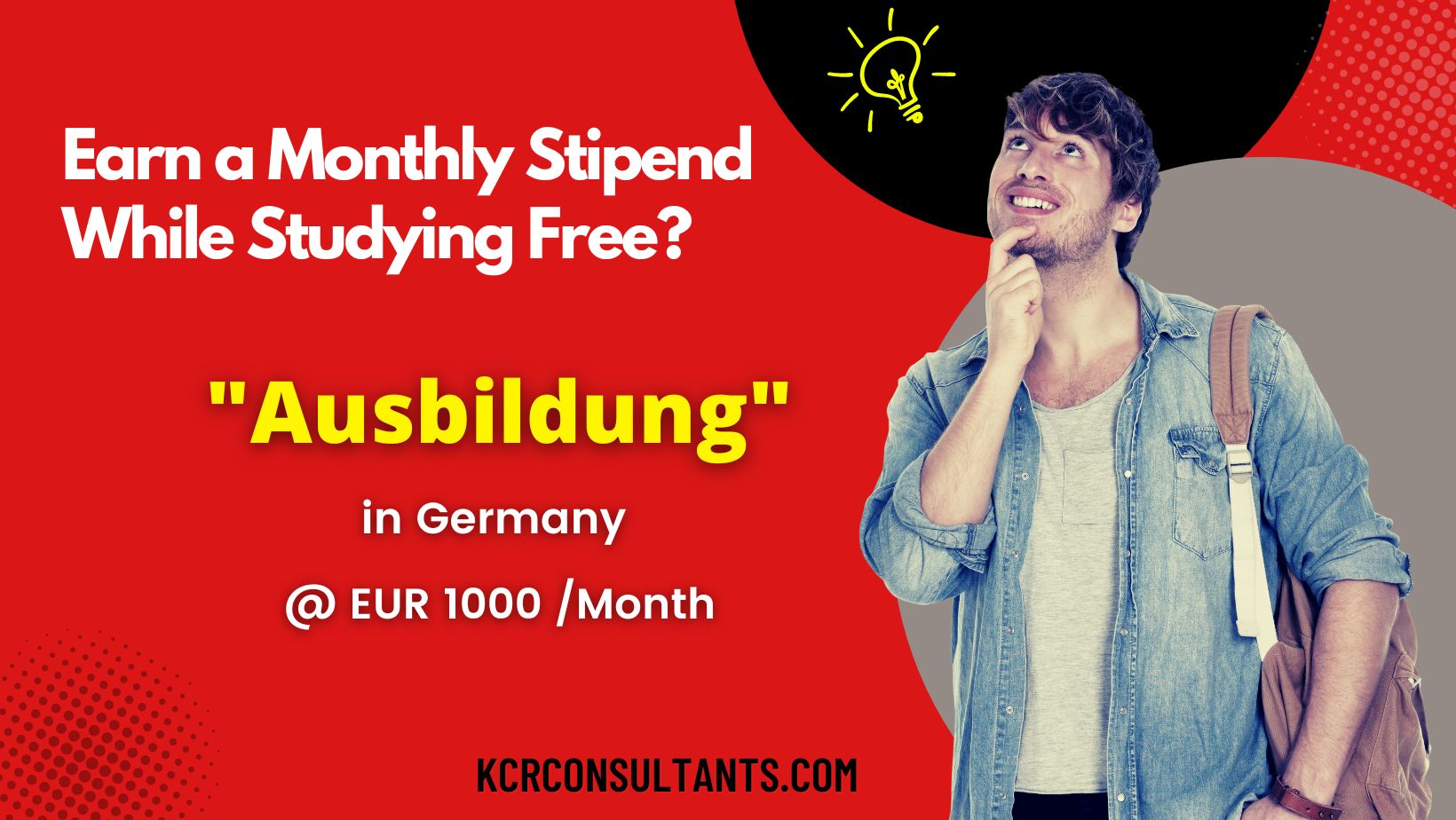 THE TRENDSETTING VOCATIONAL ROUTE TO GERMANY IS UNIQUE IN ITS NATURE AND SPIRIT.