Ausbildung Plant Firefighter in Germany
Do you see yourself helping people all your life?
The apprenticeship program (Ausbildung) as a plant firefighter is the best choice for you! 
Did you know that smoke poisoning can kill within only 45 seconds in a blazing room without a protective mask? 
Role of a plant firefighter under Ausbildung in Germany
You have so much responsibility as a plant firefighter.
You keep an industrial facility under observation and are the first to act in an emergency.
You receive specialised Ausbildung training because you work primarily in locations with a high risk of explosions, like chemical factories, foundries, or power plants.
You conduct rescue operations, save individuals, and give medical care.
Driving the fire engine and managing the technical relief organisations are also included.
A good firefighter is proactive and takes all necessary measures. 
Requirements for a plant firefighter under Ausbildung in Germany
You must have a firm grasp to carry out instructions in an emergency.

Dependability and teamwork skills are necessary.

You have physical toughness and complete fitness. 
Did you know that 70% of fire victims are startled while sleeping? 
Plant firefighter training under Ausbildung in Germany
You gain the manual skills necessary for the profession throughout the first 18 months.
You learn the appropriate behaviour and safety precautions.
You learn how persons or items are found, extinguishing work, and following rules.
The Ausbildung programme includes instruction to become a paramedic and a driver's licence for emergency vehicles.
While completing your apprenticeship (Ausbildung), you can attend both the vocational school and the company or factory.
You must pass the tests for your driver's licence and paramedic training. 
Career prospects for a plant firefighter under Ausbildung in Germany
You have excellent options for additional training.

You can become a plant fire brigade technician if you're exceptionally skilled with technology.

As a plant fire brigade technician, you examine the technical apparatus's functionality and perform repairs.

You can assume managerial roles and positions of high responsibility with additional training to become a fire protection officer.
KCR CONSULTANTS will lead you with the Ausbildung course list.
Save many lives through your passion and perseverance!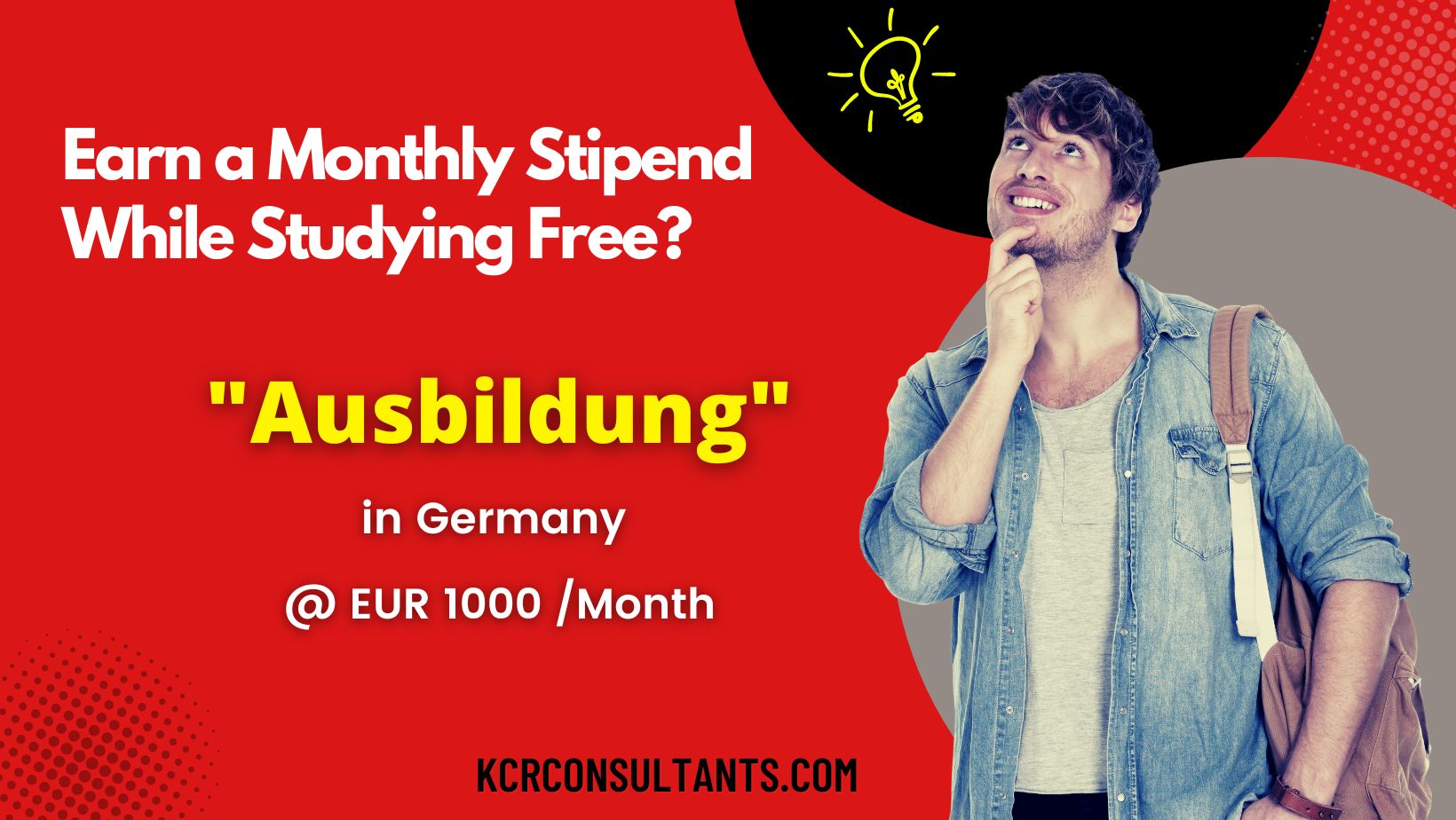 THE TRENDSETTING VOCATIONAL ROUTE TO GERMANY IS UNIQUE IN ITS NATURE AND SPIRIT.