Ausbildung Photo Media Specialist in Germany
If photography is everything to you, go for an apprenticeship program (Ausbildung) as a photo media specialist! 
Did you know that photographing inanimate objects were popular in the 19th century?
Role of a photo media specialist under Ausbildung in Germany
Your job is to set the exposure period, aperture, contrast range, and colour temperature.
You'll master the fundamentals of shooting and showing photos at vocational school so that your first photograph doesn't turn out to be a shot in the oven.
You can substitute whatever background you choose if the customer's order requires something more unique.
You will learn how to deal with pictures, copyright, and usage rights as part of your training to become a photo media professional to avoid unpleasant surprises down the road.
Did you know the most expensive camera in the world costs 2.16 million euros? 
You may wonder what commercial control and quality assurance duties entail and why you must have the business expertise to work as a visual media professional.
To get the desired turnover, a picture media specialist handles the acquisition, storage, computation of order processing, and billing.
You must know the most recent trends in photography if you enjoy technological advancements and live in the present.
The Ausbildung training to become a photo media specialist does not leave much time for boredom.
You receive dual Ausbildung training, which entails the academic study and practical experience in the workplace.
Did you know that the earliest known camera goes back to the fourth century BC?
Photo media professional training under Ausbildung in Germany
Three years and both the vocational school and the firm are required for the dual training to become a photo media specialist.
Depending on your preferences, you can pick a photo lab, a photo studio, or a photoshop.
As a picture media professional, you will direct sales pitches to clients and offer guidance on goods and services linked to photos and videos.
You take pictures or collaborate with photographers, then use a computer to edit the images.
Career prospects for a photo media professional under Ausbildung in Germany
With the additional certification "European Assistant in the Craft," you can further your education and train to work as a business assistant in the craft or the "European products and commercial law field."

You can become a retail specialist if you wish to pursue a professional career and eventually hold a managing position.

You can begin a bachelor's degree in commercial management at the university of your choice if you have a high school diploma or another university entrance requirement. 
You can contact KCR CONSULTANTS. Experts are waiting to clear you about Ausbildung in Germany program.
Become a renowned photographer and let people become awed at your priceless clicks!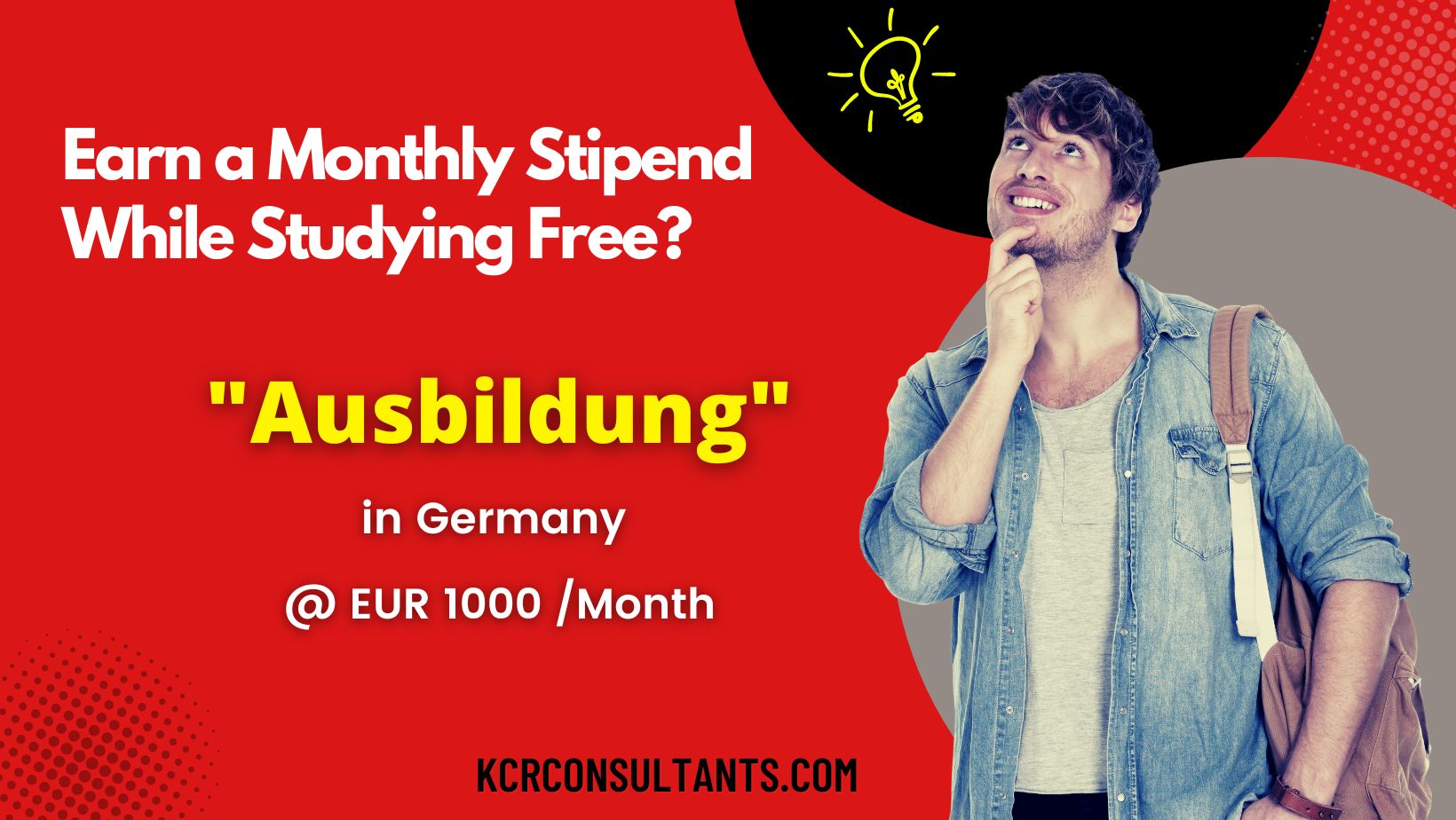 THE TRENDSETTING VOCATIONAL ROUTE TO GERMANY IS UNIQUE IN ITS NATURE AND SPIRIT.