Ausbildung Pharmaceutical Commercial Clerk in Germany
Do you love helping people by prescribing the best medicine for their sickness?
You should take an apprenticeship program (Ausbildung) as a commercial pharmaceutical clerk! 
Pharmaceutical commercial clerk training under Ausbildung in Germany
You receive Ausbildung training in a pharmacy.
Many clients have medications or creams specially formulated for them, so you discover how they are combined and packaged.
You should frequently check the shelf life to ensure that no expired medications wind up for sale.
You can design the layout of the storefront window and display numerous cosmetic items.
The typical working day is from nine to six in the evening, or however long the pharmacy is open. 
Did you know that just 8% of medications studied in clinical trials are commercialised? 
You must attend school two days a week in addition to your regular duties at the pharmacy.
They teach word processing, bookkeeping, and business administration in a vocational school (Ausbildung).
You learn everything about the medications, their ingredients, and the laws a pharmacy must abide by.
You must tell the patients how to take their prescription properly and of any hazards. 
Did you know that nasal spray can lead to addiction? 
Requirements for a commercial pharmaceutical clerk under Ausbildung in Germany
The ability to interact with people is most important because you will engage with clients daily.

Many pharmacists have tight relationships with clinics, retirement communities, and hospitals.

You ought to be comfortable with text-editing software like Word.

You should also be dependable and diligent.

You need a secondary school diploma. 
Career prospects for a commercial pharmaceutical clerk under Ausbildung in Germany
You can pursue a career as a beautician, where you focus on offering advice and selling.

Pharmacy and nutritional sciences are two possible academic specialisations that complement this training.

You can take other classes to specialise in retail.

You can work as a pharmaceutical representative, where you educate medical professionals, facilities, and health insurers.
Come to KCR CONSULTANTS now! Experts will tell you about the Ausbildung program in Germany.
Help many people by providing correct medications; let's strive for a healthy planet!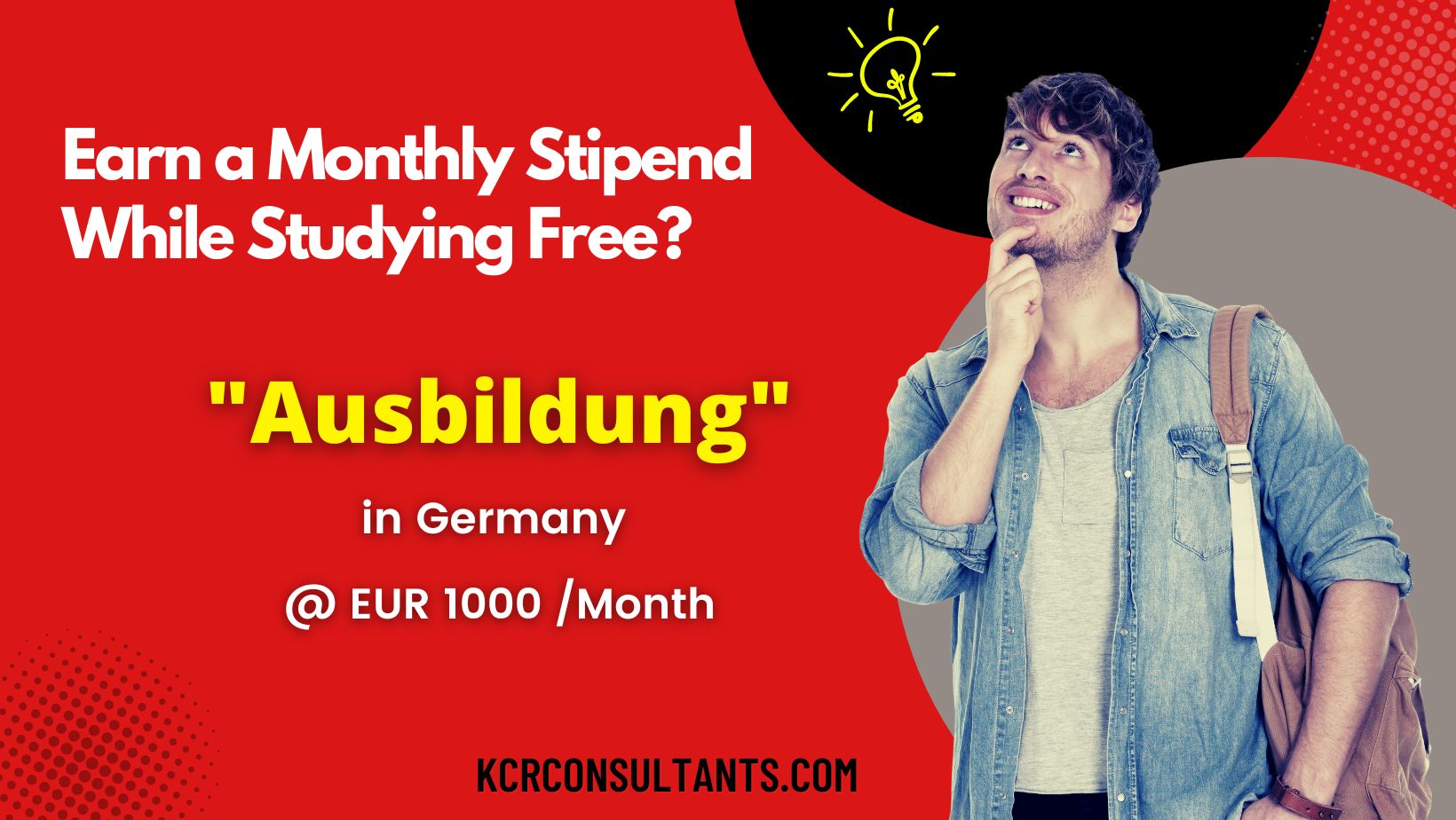 THE TRENDSETTING VOCATIONAL ROUTE TO GERMANY IS UNIQUE IN ITS NATURE AND SPIRIT.