Ausbildung Pest Controller in Germany
If you are determined to kill those filthy creatures in your house, an apprenticeship program (Ausbildung) as a pest controller is an excellent choice! 
Did you know that a ladybug may consume up to 40.000 lice in its lifetime? 
Role of a pest controller under Ausbildung in Germany
You initially take care of preventive measures so that there are no unwanted visits in the first place.
You use various technical tools to find the rodents and insects, such as detectors that can pick up the tiniest chewing sounds or invisible traces.
Insect traps, sprayers, poisoned baits, and snap traps catch pests once you identify them.
You employ repellents with fewer insecticides.
You advise customers on the prevention and control of pests. 
Did you know that in 2009, a rat weighing 1.5 kilos and measuring 82 centimetres long was discovered in Papua New Guinea? 
Pest controller training under Ausbildung in Germany
Dual vocational Ausbildung training is provided during the three-year pest control programme.
You split your time during the apprenticeship (Ausbildung) equally between the firm or job location and the vocational school.
You must adhere to the regulatory frameworks, such as the Animal Welfare Act and health standards when battling pests.
You travel to healthcare facilities, eateries, private residences, farms, forests, greenhouses, warehouses, or manufacturing sites. 
Requirements for a pest controller under Ausbildung in Germany
Pest control training is not for the weak-willed.

Filth, darkness, dust, and foul odours shouldn't be an issue.

You require high school graduation.

You must be good at biology and chemistry.

You shouldn't be terrified of mice, spiders, and other creatures. 
Career prospects for a pest controller under Ausbildung in Germany
You should routinely participate in additional training sessions for pest control.

You are qualified for responsible work in a corporation as a technical specialist or an expert in environmental protection.

You might think about pursuing more education in environmental technology or protection.

Many pest control professionals operate independently, offering advice and battling pests.
KCR CONSULTANTS will explain the Ausbildung course list.
Make your city free from pests; let your zone be a pest-free zone!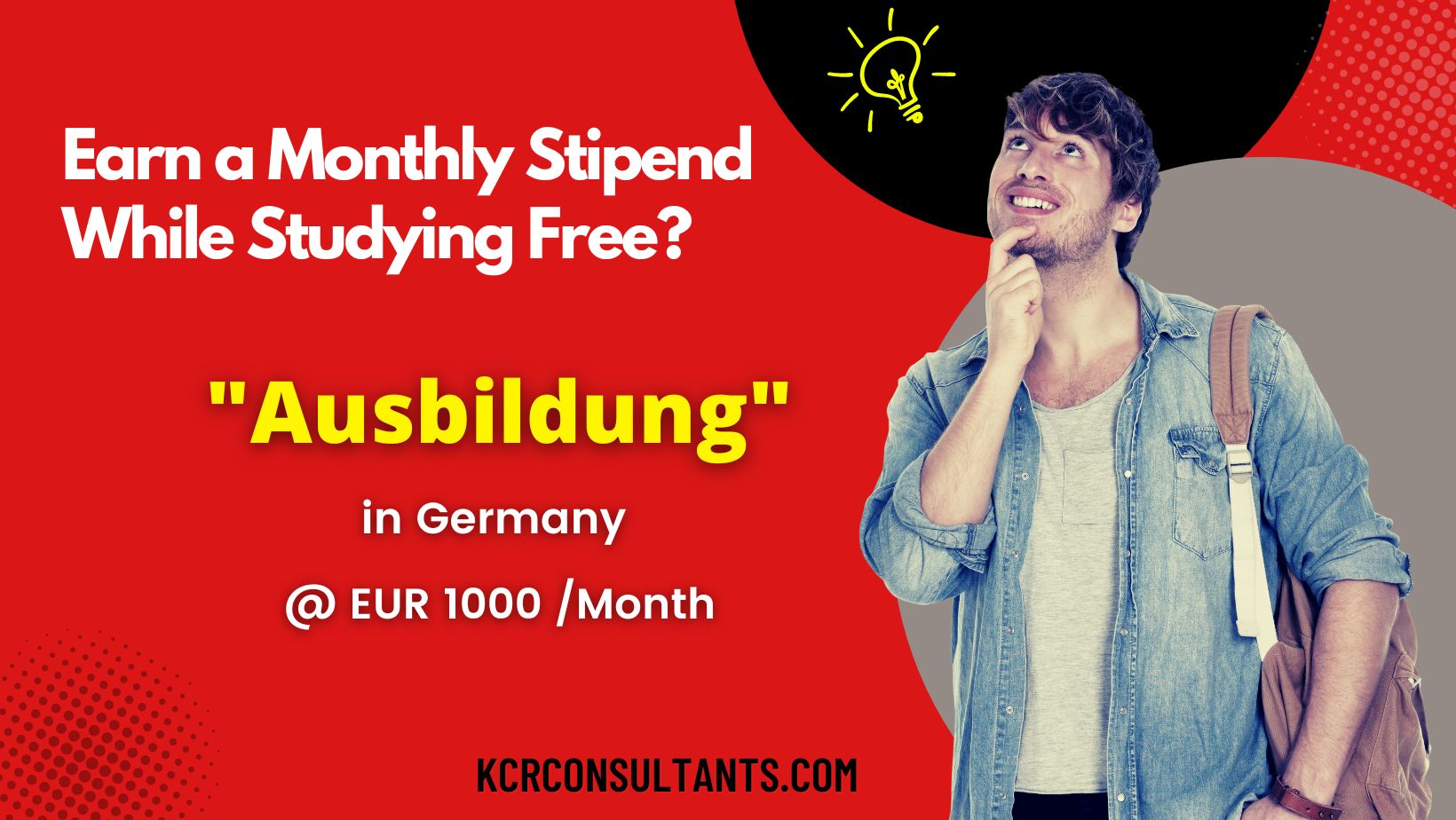 THE TRENDSETTING VOCATIONAL ROUTE TO GERMANY IS UNIQUE IN ITS NATURE AND SPIRIT.