Ausbildung Patent Paralegal in Germany
Would you like to patent new inventions that might make life easier?
Choose an apprenticeship (Ausbildung) program as a patent paralegal! 
Role of a patent paralegal under Ausbildung in Germany
Protecting intellectual property through patents, trademarks, and other industrial property rights is the responsibility of a patent paralegal.
Foreign law firms or large corporations' patent or legal divisions handle portfolios of international patents, trademarks, and designs.
Companies can use this to safeguard their inventors' or artists' creations and prevent piracy of their goods, artwork, or technical discoveries.
An innovative product can only be commercially successful if it continues to be distinctive and cannot be replaced by another product.
Requirements for a patent paralegal under Ausbildung in Germany
You must keep track of your cases, due dates, and appointments.

It requires a team effort and your ability to pull all the pieces together.

You should have good organisational skills.

Portfolio management necessitates precision and care.

If you are a language artist and are fluent in other languages, you may be able to work as a patent paralegal.
Did you know that in his infamous Smooth Criminal Lean, Michael Jackson used special dancing shoes patented in the U.S.A to defy gravity? 
Patent paralegal training under Ausbildung in Germany
The paralegal in patent law receives dual Ausbildung training.
You will learn the fundamental economic and legal concepts you need at the vocational school.
They will equip you to work in an international setting once you complete your Ausbildung training.
You will learn everything you need for your future daily work in the training organisation.
You will study what intellectual property entails and what needs to be considered when applying for a patent or trademark.
 You will communicate with offices and authorities in other nations like the U.S.A, China, or Russia because patent and trademark rights are also registered and protected internationally. 
Career prospects for a patent paralegal under Ausbildung in Germany
You will work as a paralegal in multinational corporations' legal or patent departments with an international focus.

You can work in commercial and industrial businesses, law firms, offices of patent attorneys, and Departments of Patents and Trademarks. 
Talk with KCR CONSULTANTS now! Experts will describe the Ausbildung courses in Germany.
Help macho people patent their innovative ideas!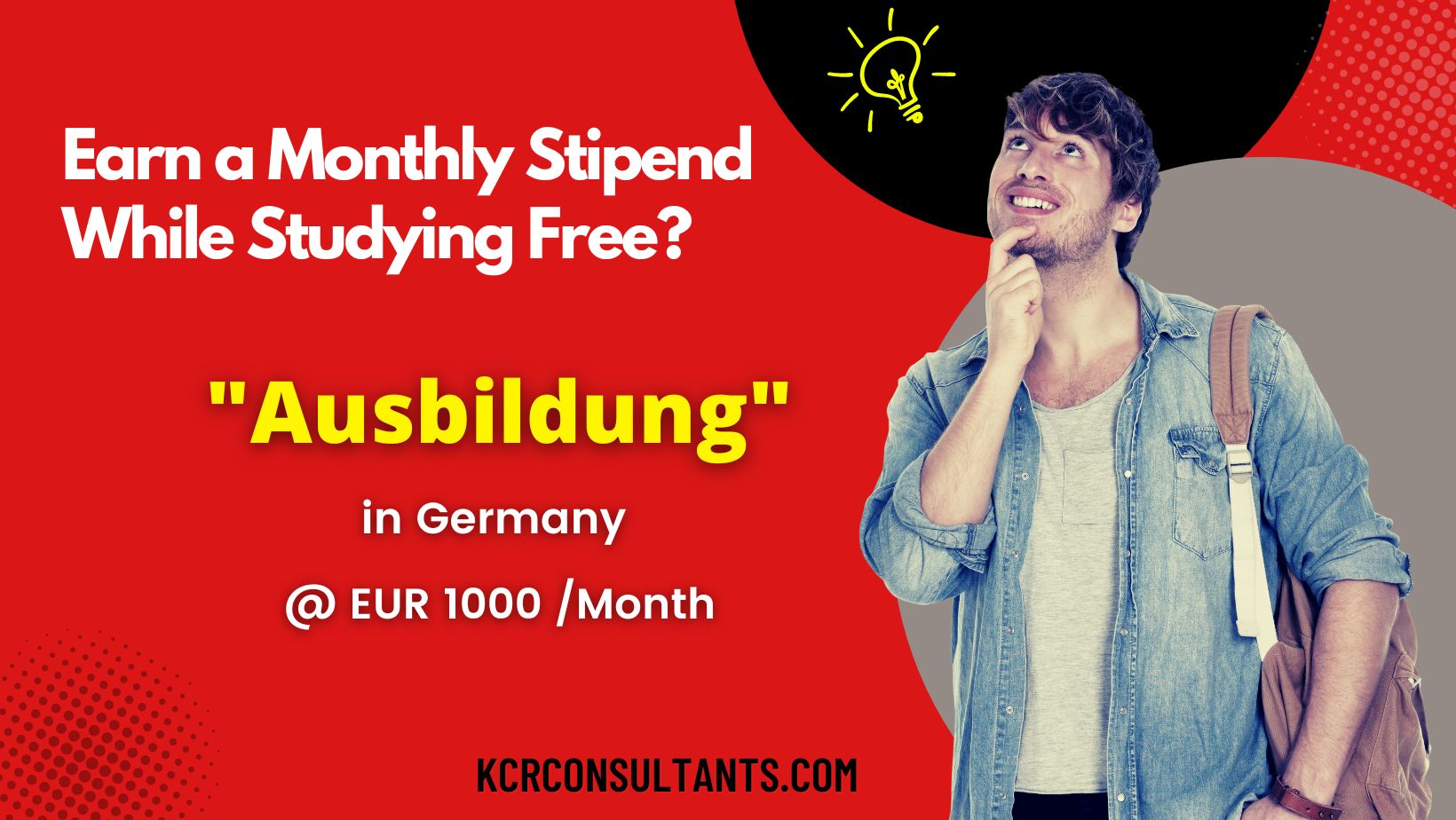 THE TRENDSETTING VOCATIONAL ROUTE TO GERMANY IS UNIQUE IN ITS NATURE AND SPIRIT.