Ausbildung Parquet Layer in Germany
Do you enjoy layering your floor and making it look pretty?
Why not go for an apprenticeship (Ausbildung) program as a parquet layer?
Role of a parquet layer under Ausbildung in Germany
You can bring out the best in wood and cork floor coverings with expertise in the craft.
You are continuously moving and working in various, unique locations due to the continually shifting building sites.
You can replace an ancient building's worn-out hardwood floor a week after delighting new homeowners with a new hardwood floor in the living room. 
Did you know that the oldest wooden floors date back more than 800 years? In Norwegian log cabins, they were discovered.
Parquet layer training under Ausbildung in Germany
The Central Association for Parquet and Flooring Technology set the three-year Ausbildung training period.
A guild is created when a particular craft group unites in a superordinate association to represent their shared interests.
You gain a specialised understanding of flooring technology and the needed materials.
You put the theoretical knowledge from the vocational school to use and are exposed to the practical tasks of a parquet layer.
You offer knowledgeable counsel and assist in selecting the appropriate level.
Older wooden floors or parquets with exciting and intricate laying patterns are worth restoring. 
Did you know that parquet floors can control the temperature inside? The wood may take in moisture and then expel it when it is dry.
Requirements for a parquet layer under Ausbildung in Germany
You should have a strong back and knees because you spend a lot of time hunched over.

You should be in excellent physical shape.

You must have a secondary school diploma to work as a floor or parquet layer.

Technical knowledge, manual dexterity, and careful working are crucial for the training.

Laying parquet requires precision. 
Talk to KCR CONSULTANTS about your interests, and they will aid you with the Ausbildung courses in Germany.
Restore ancient landmarks into brand-new ones with your layering skills!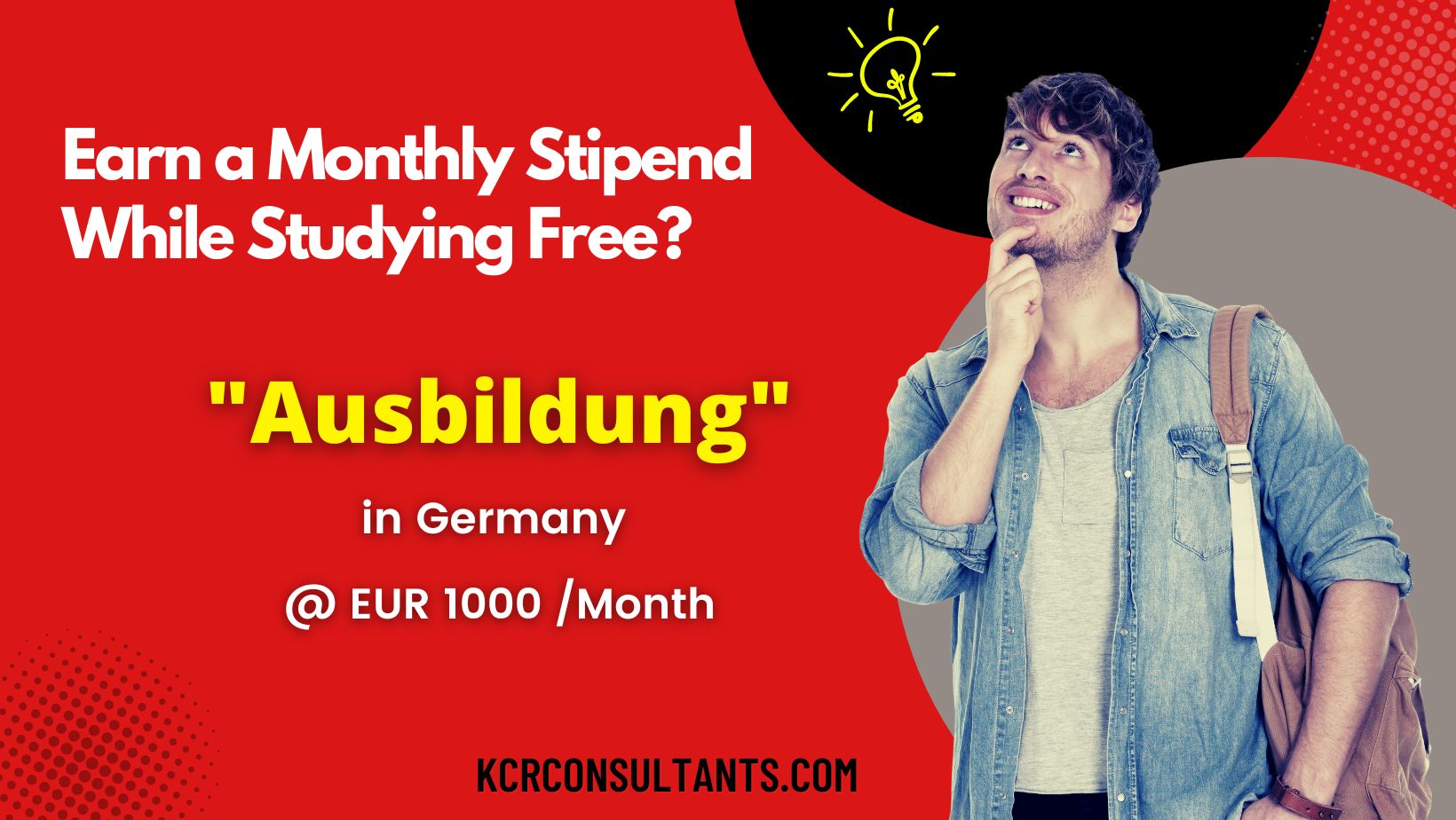 THE TRENDSETTING VOCATIONAL ROUTE TO GERMANY IS UNIQUE IN ITS NATURE AND SPIRIT.