Ausbildung Painter and Varnisher in Germany
You have that inner soul who wants to paint the walls with the best colours. Am I right?
You got to choose an apprenticeship (Ausbildung) as a painter and varnisher! 
Role of a painter and varnisher under Ausbildung in Germany
Five distinct disciplines are available for Ausbildung training to become a painter or varnisher.
You use specialised coatings to implement fire safety measures.
You repaint the facades, walls, and ceilings and ensure those old items gleam in renewed grandeur.
You work every day in historical buildings, painting not only the walls and ceilings but also the sculptures and decorations.
Did you know that, in 2009, the Eiffel Tower underwent a 60-ton paint job to commemorate its 120th birthday? It took 24 painters over a year to complete. 
Requirements for a painter and varnisher under Ausbildung in Germany
A previous job and specialised experience are advantageous if you want to become a painter or varnisher. 

A basic understanding of mathematics will aid you while preparing colour combinations and calculating quantities.

It would be better if you possess a secondary school diploma.
Painter and varnisher training under Ausbildung in Germany
You learn the various working methods, colours, materials, and building structures to complete orders properly and autonomously.
You also learn to secure and defend the workplace.
Wind and weather shouldn't bother you because you are frequently found outside or inside empty building shells.
The journeyman's examination marks the conclusion of the three-year (Ausbildung) apprenticeship. 
Did you know the human eye can discern over 20 million different hues? 
Career prospects for a painter and varnisher under Ausbildung in Germany
You can start your own company and instruct your own apprentices.

You have the opportunity if you pursue additional training to become a master artisan.

You have many options for specialisation with training as a painter and varnishers like heat insulator, painter, restorer, foreman and wallpaper hanger. 
Speak with KCR CONSULTANTS now! They will help you with the Ausbildung course list. 
Make your surroundings appealing and colourful with your brilliant choice of colours!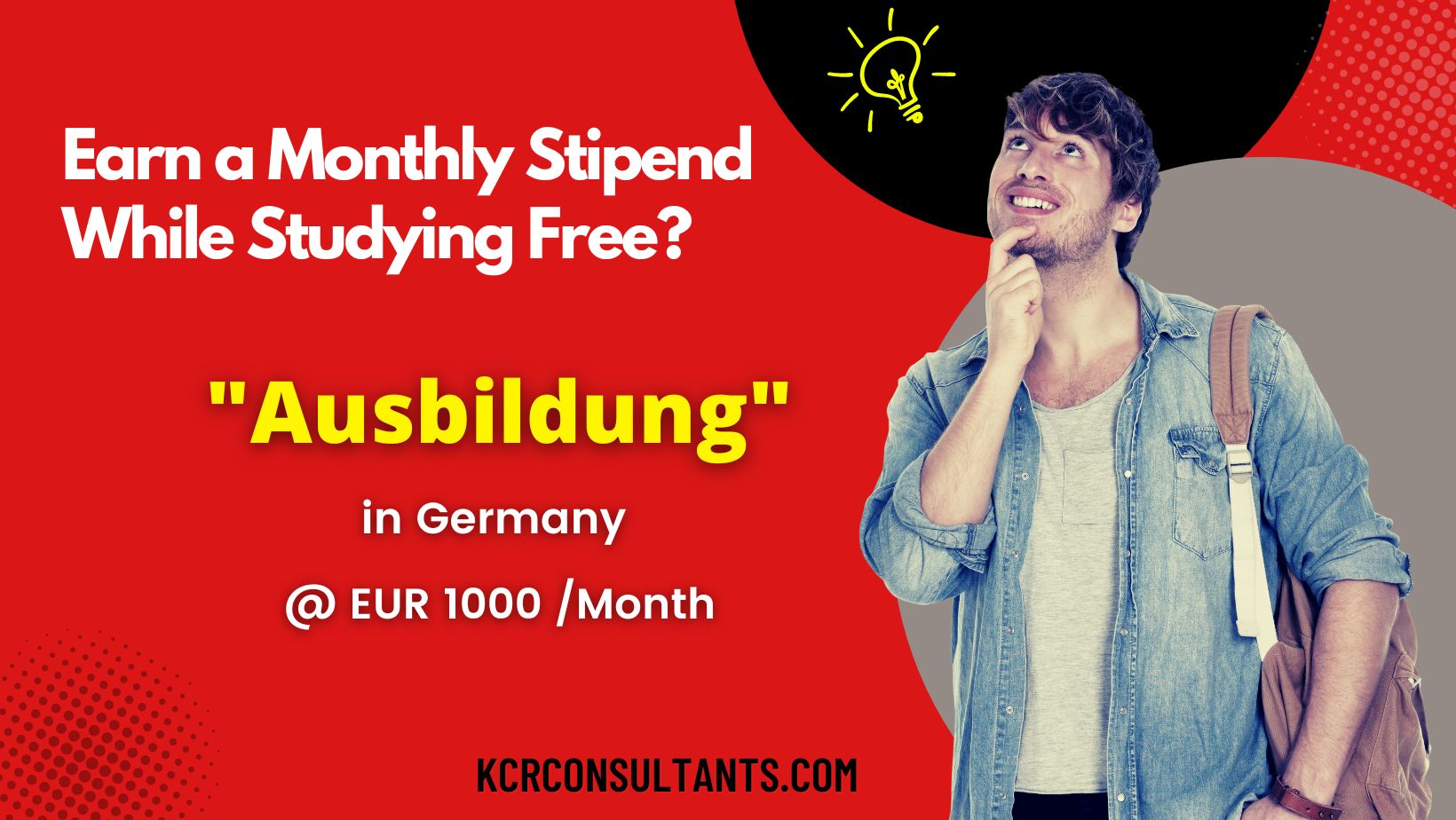 THE TRENDSETTING VOCATIONAL ROUTE TO GERMANY IS UNIQUE IN ITS NATURE AND SPIRIT.