Ausbildung Packaging Technologist in Germany
Are you particular about using the best material when wrapping things?
Then, an apprenticeship (Ausbildung) program as a packaging technologist will suit you!
Role of a packaging technologist under Ausbildung in Germany
You create technical drawings for workpieces and put on stamping patterns or packing samples.
You use 3D computer software to build the package models.
The packaging can only be folded and utilised when it is created in the proper shape.
You must pick the appropriate programme to finish in the right shape.
It is imperative to adhere to strict sanitary standards.
You figure out how many boxes you can stack on top of one another until the packaging collapses. 
Requirements for a packaging technologist under Ausbildung in Germany
When it comes to technical drawing, accuracy is very crucial.

You ensure all sides are the same length and no edges protrude.

You need technical knowledge to change spare components on various systems.

You must be proficient in the fundamentals of mathematics.
Packaging technologist training under Ausbildung in Germany
The three-year Ausbildung training programme features a split structure.
You go to a training firm in addition to the vocational school.
You learn all pertinent information relating to the production of packaging.
The curriculum also includes social studies and economics.
You use technical drawings to create packaging samples.
The focus of Ausbildung training in the final year is printing on boxes.
You test a cardboard box's ability to bear pressure or a foil bag's tear resistance.
Career prospects for a packaging technologist under Ausbildung in Germany
You work in the packaging sector as a packaging technologist.

Potential employers include plastic packaging-specific businesses.

You will spend your time working in huge machine halls.

There will be many openings because the packaging sector is an essential link between production and consumers.

There are many chances for additional training that allow you to customise your profession. 
Speak with KCR CONSULTANTS now! They will elucidate the Ausbildung courses in Germany. 
Perfectly pack them up for the customer (on the other side of the world) to receive them without blemish!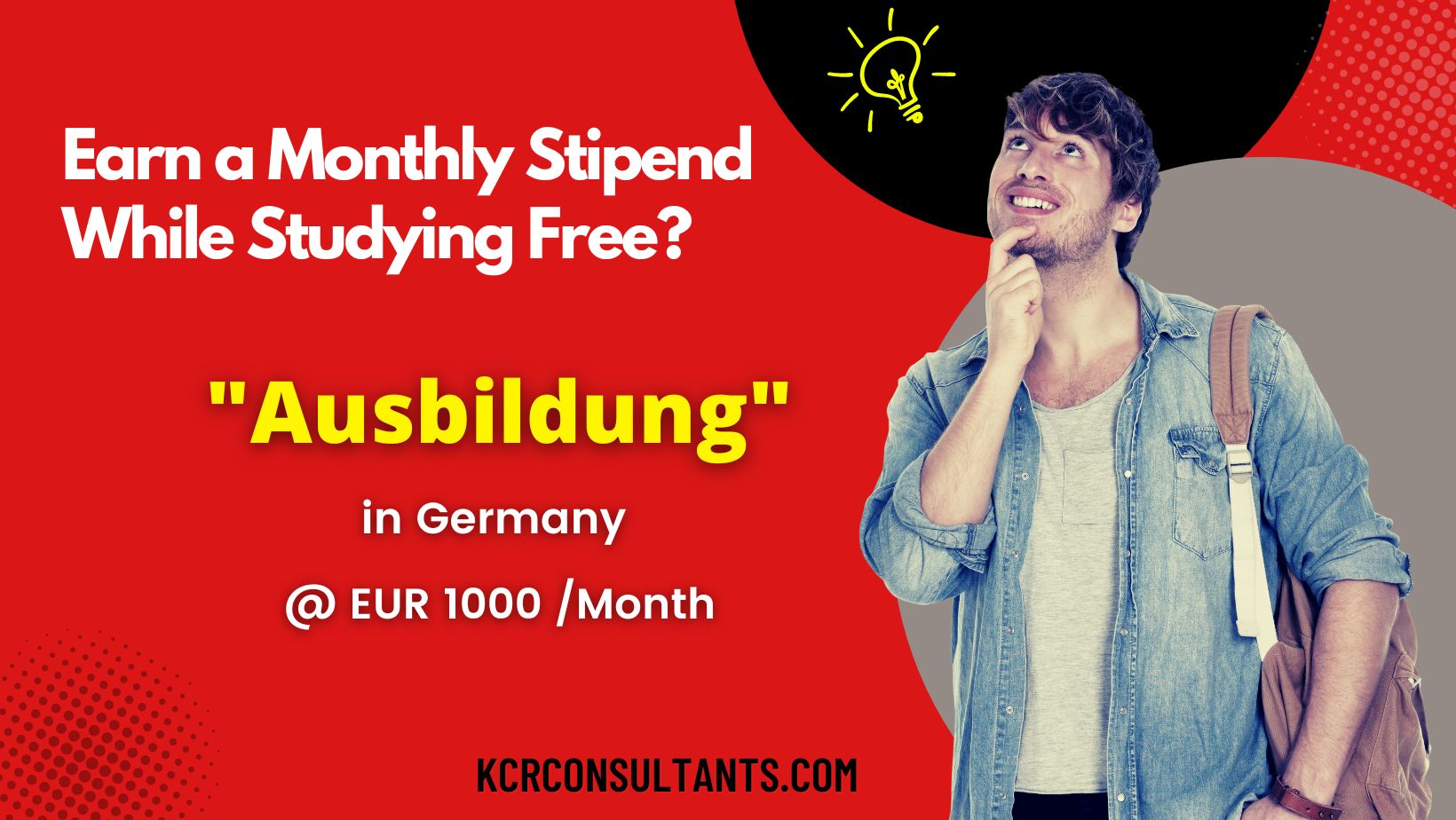 THE TRENDSETTING VOCATIONAL ROUTE TO GERMANY IS UNIQUE IN ITS NATURE AND SPIRIT.