Ausbildung Notary Clerk in Germany
Were you interested in legal documents and stuff related to that?
You should choose an apprenticeship (Ausbildung) program as a notary clerk! 
Did you know that 75% of people don't create a will? The remaining funds are given to the state if there are no heirs.
Notary clerk training under Ausbildung in Germany
Your tasks include:
Attention to clients.

Managing and processing payment transactions.

Drafting contracts.

Creating notarial deeds.

Creating legal communications and notices.

Preparing cost calculations.

Administrative and general office duties.
Ausbildung Training to become a notary's clerk lasts three years.
A vocational school and training firm are where the Ausbildung training is conducted.
You can learn all the essentials of the profession at the notary's office.
Everything is taught practically and up close.
The vocational school teaches cost, business, inheritance and family law.
The schedule also includes classes in German, economics, and social studies.
Did you know notaries are only allowed to be a certain age? According to the Federal Court of Justice, a notary must step down from their position when they turn 70. 
Requirements for a notary clerk under Ausbildung in Germany
You come into daily contact with a wide range of characters.

You must interact with customers effectively and comprehend their needs.

Understanding human nature, tact, and good manners are necessary.

The demands placed on aspiring notary clerks are considerable and remain so throughout their

Ausbildung

training. 
Career prospects for a notary clerk under Ausbildung in Germany
You have fantastic professional opportunities with your degree.

Free training is available to become a notary inspector.

You then can access various other training choices, such as becoming an inspector in the notary service.

Senior notary employees in the federal states of eastern Germany can enrol in a two-year advanced training programme.

The demand for qualified specialists is constant.

You can become a notary specialist as part of a two-stage additional training procedure.

 
KCR CONSULTANTS will advise you about vocational training in Germany. 
Help people receive what is rightfully theirs through your expertise!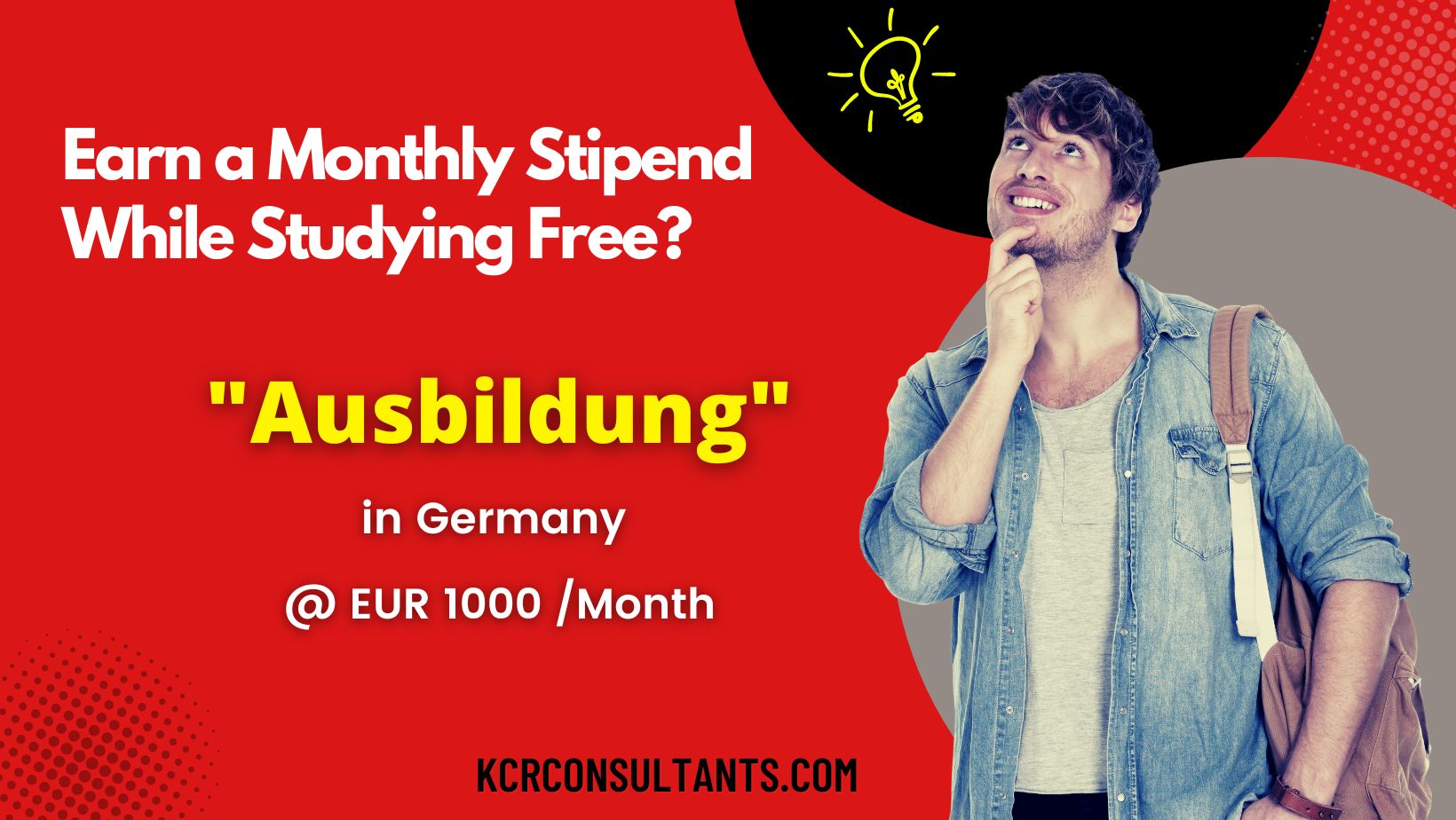 THE TRENDSETTING VOCATIONAL ROUTE TO GERMANY IS UNIQUE IN ITS NATURE AND SPIRIT.