Ausbildung Music Retailer in Germany
Is your life surrounded by music all the time?
The perfect program for you is an apprenticeship (Ausbildung) program as a music retailer! 
Did you know that "White Christmas" by Bing Crosby is the best-selling single globally? It has been sold more than 50 million times.
Music retailer training under Ausbildung in Germany
A corporation and a vocational school are where you complete your Ausbildung training concurrently.
You work in sales or office spaces at businesses involved in the music or sound carrier industries and classrooms.
You learn all you need for your future professional life at the vocational school.
You spend most of your Ausbildung training time in consultations.
You provide consumers advice on things like which Beethoven sheet music books are available or the differences between a Fender and a Les Paul guitar.
Did you know that a viola (Macdonald Stradivarius) created by the renowned Italian violinist Antonio Stradivari was on the verge of becoming the most expensive instrument ever? 
You will study how to watch and analyse the music market at the vocational school.
You know what is happening in the music industry and which albums are now selling the best.
Several training businesses send their trainees to trade shows to learn about recent advancements. 
Requirements for a music retailer under Ausbildung in Germany
There will be a lot of commercial content here and consultancy assignments on music-related subjects.

You must learn more about or improve your knowledge of specific instruments.

If you can read music, play the guitar, and know where the music is playing, you're an excellent fit for the apprenticeship.

You must be outgoing and possess a university entry qualification. 
Did you know that bone flutes are among the earliest known musical instruments? 
Career prospects for a music retailer under Ausbildung in Germany
You might pursue more education to specialise in music.

You can obtain a degree in musicology or business management.

You can seek more training to become a commercial company administrator.
KCR CONSULTANTS will help you with the Ausbildung courses in Germany.
Just with a touch, find the perfect instrument for your client!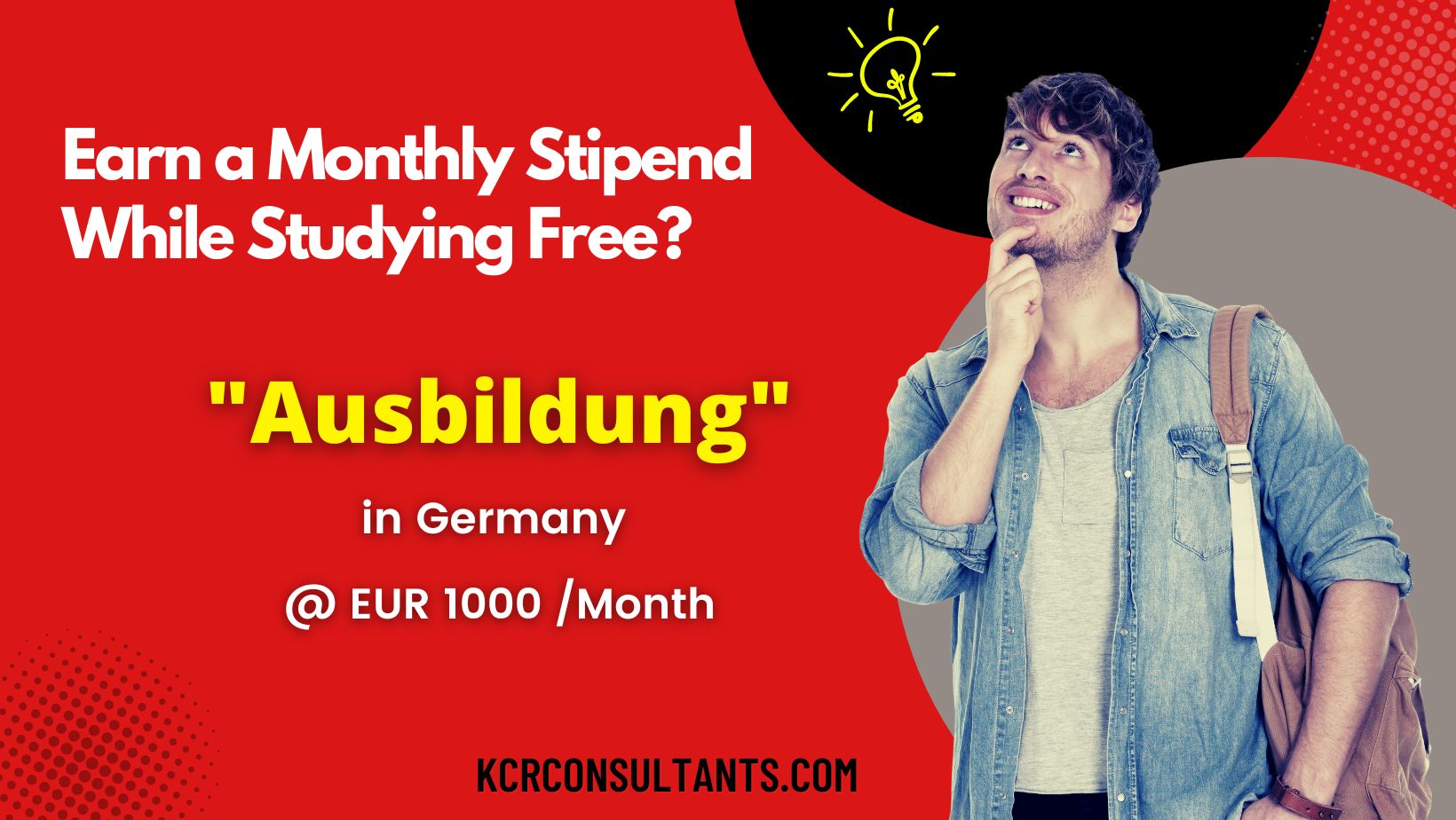 THE TRENDSETTING VOCATIONAL ROUTE TO GERMANY IS UNIQUE IN ITS NATURE AND SPIRIT.