Ausbildung Metal Worker in Germany
Do those blazing metal furnaces ignite your soul?
Take an apprenticeship (Ausbildung) programme as a metal worker! 
Did you know that one of the oldest crafts is metal construction? In the fourteenth century, the first guild of petty blacksmiths was established.
Metal worker training under Ausbildung in Germany
The metal worker apprenticeship is a three-and-a-half-year dual apprenticeship (Ausbildung).
It involves the production of various structural forms or the upkeep of technical systems.
You must select one of three specialisations during your third year of apprenticeship to enter a particular field of work: commercial vehicle construction, metal design, or construction technology.
You cut and weld window frames, bannisters, or housings for street lighting together.
The metal designer typically creates workpieces with decorative uses, such as lighting and grilles, whereas the construction engineer bends, cuts, welds, and bolts metals that are more "utility" oriented.
You can create vehicle frames, bodywork, chassis, and superstructures here.
You complete all electrical installations after the parts have been put together.
Did you know metals make up 75 per cent of all chemical elements? 
Career prospects for a metal worker under Ausbildung in Germany
You have a wide range of additional training courses if you want to gain more experience in the metal trade.

You could advance in your workshop as a technician and aid in the design of new projects.

Compared to other occupations governed by the Crafts Code, the pay during the training period is not too awful.

 
Come to KCR CONSULTANTS now! Experts will guide you with the Ausbildung courses in Germany.  
Play with fiery fires and produce something incredible!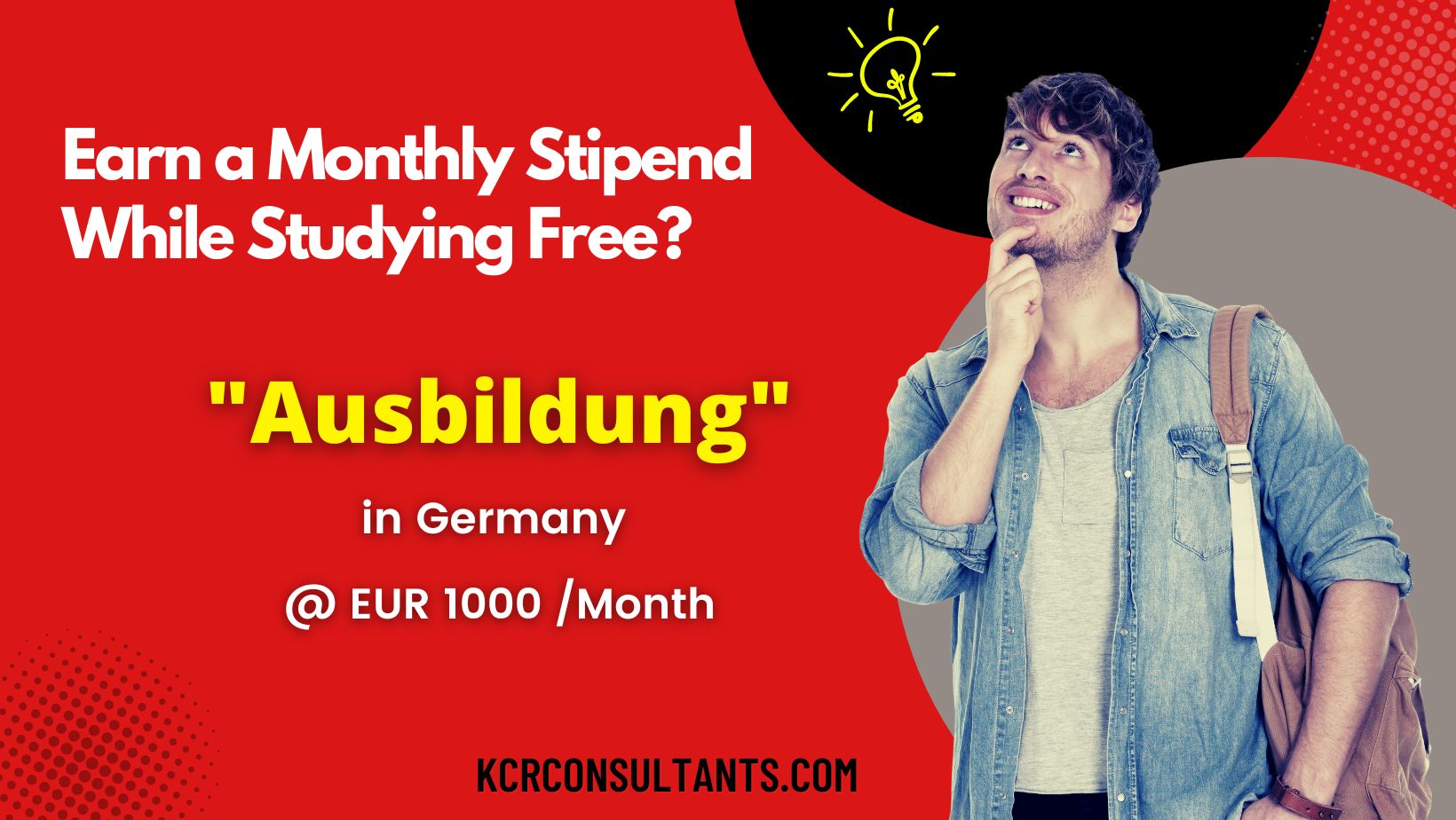 THE TRENDSETTING VOCATIONAL ROUTE TO GERMANY IS UNIQUE IN ITS NATURE AND SPIRIT.