Ausbildung Metal Sculptor in Germany
Are you eager to produce beautiful pieces with metal?
You must choose an apprenticeship (Ausbildung) program as a metal sculptor and make that dream blossom! 
Did you know that finished gold leaf has a thickness of just a few ten-thousandths of a millimetre? 
Requirements for a metal sculptor under Ausbildung in Germany
You are best prepared if you have a secondary school diploma.

You already possess the requisite abilities if you take an interest in technology and crafts in class.

You have the artistic ability.

Achieving good scores in physics and chemistry will also help you handle your resources wisely.

You are in good shape and have no trouble perspiring.

Your tasks on the machines can be time-consuming, and your tools are occasionally hefty. 
Metal sculptor training under Ausbildung in Germany
During your apprenticeship (Ausbildung), you do business by milling, welding, sawing, and soldering.
You will gain technical knowledge on how to write and read business documents.
Your ability to correctly structure your job procedures will shortly come.
You must use imagination and abstract thinking when making sketches, drawings, and models.
The third year of Ausbildung training is about selecting a speciality now that you have all the knowledge in your back pocket.
You construct bannisters, craft jewellery with talent, or restore the paint on a classic car.
Did you know that, at 80 million euros, the mediaeval manuscript "Codex Aureus" holds the record for the most expensive book ever? A metal sculptor's job, since it is embellished with gold and priceless stones! 
Career prospects for a metal worker under Ausbildung in Germany
They will evaluate your knowledge on the journeyman's examination in your third year of

Ausbildung

training.

You write the theoretical information and demonstrate your practical abilities with a work sample. You can then continue to hone your training if you like.

Additional education could lead to technical certification from the state.

Like an engraver, you could start your own business as a great craftsman.

 

Change your workshop into a seminar room and study metal design. 
Speak with KCR CONSULTANTS now! They will elaborate on the Ausbildung courses in Germany. 
With the loud clanging of the metals, invent a beautifully intricate piece of artistry!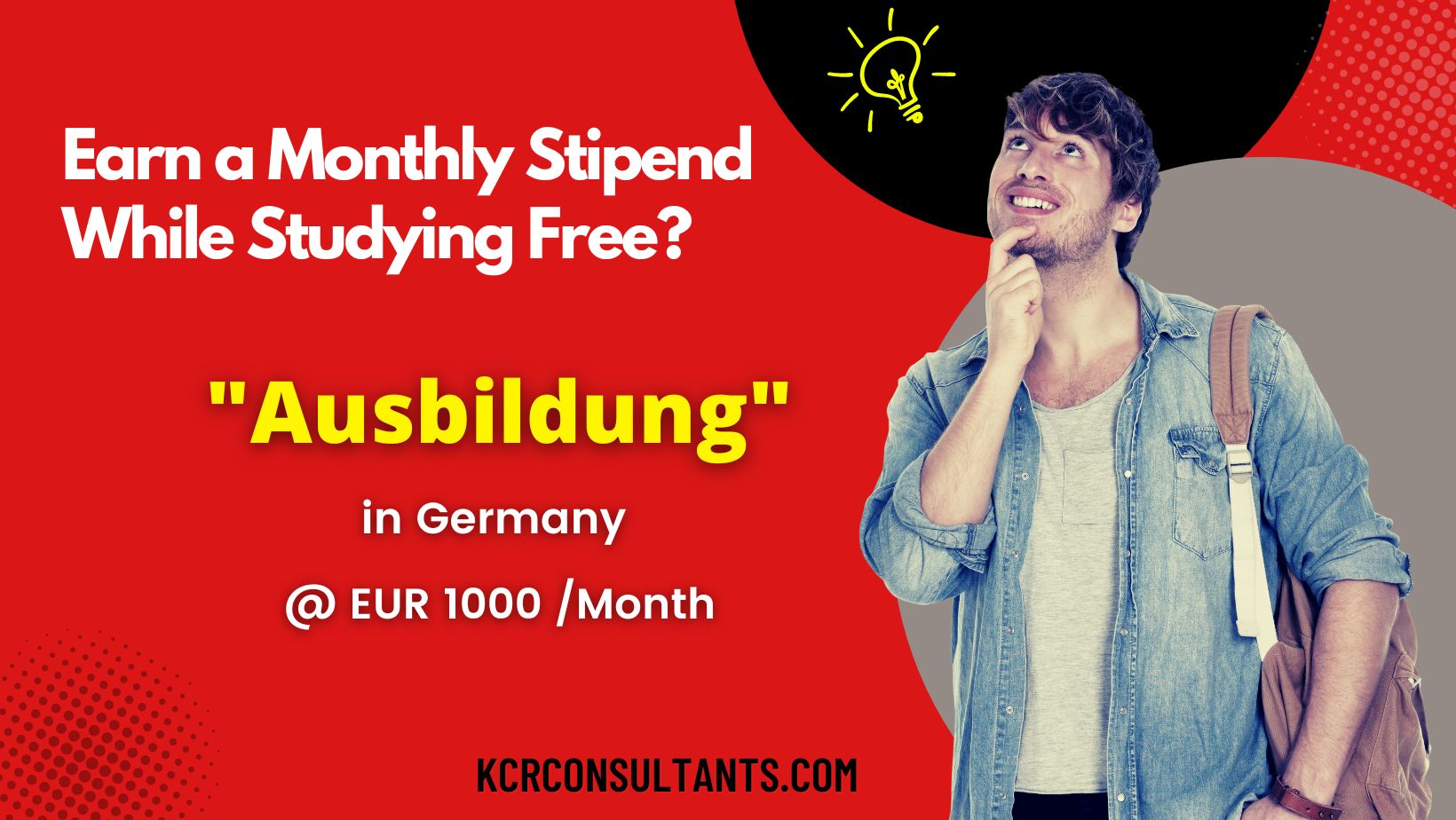 THE TRENDSETTING VOCATIONAL ROUTE TO GERMANY IS UNIQUE IN ITS NATURE AND SPIRIT.