Ausbildung Medical Assistant in Germany
Is your desire to help the sick and make it your daily lifestyle?
You should choose an apprenticeship (Ausbildung) program as a medical assistant.
Role of a medical assistant under Ausbildung in Germany
You note patient information, prepare equipment and medications, aid physicians in their treatments and collect a sample of blood.
You make connections, dispense drugs and provide injections, inform patients about treatment processes, investigate samples in a lab, make reservations and establish accounts. 
Requirements for a medical assistant under Ausbildung in Germany
Your job is to aid people joyfully.

You must possess a great deal of empathy and tact.

You know how to arrange and always have everything in sight.

You can schedule appointments, deliver samples to the lab, set up treatment rooms, and write referrals. 
Did you know Germany has about 40 doctors per 10,000 people? 
Medical assistant training under Ausbildung in Germany
You need three years for the dual-based medical assistant Ausbildung training programme.
You learn hygiene standards during treatment and the proper application of first-aid techniques in an emergency.
Your practical work is based on academic disciplines like emergency prevention, purchasing items, or various clinical images.
You plan and execute procedures as future medical assistants under the guidance of more seasoned co-workers.
You greet customers, prepare statements, and write transfers at the counter.
You apply bandages, provide injections, assess blood pressure, and take blood as directed by a doctor.
Career prospects for a medical assistant under Ausbildung in Germany
You can primarily work as a medical assistant in all medical settings

. 

You can get employment at rehabilitation facilities, specialist or university clinics, and hospitals.

Medical professionals may also work for health authorities.

Your workplaces include hospitals, rehabilitation facilities, and health authorities. 
KCR CONSULTANTS will come to your rescue regarding the apprenticeship program in Germany. 
Spread love and care by helping the needy and the sick!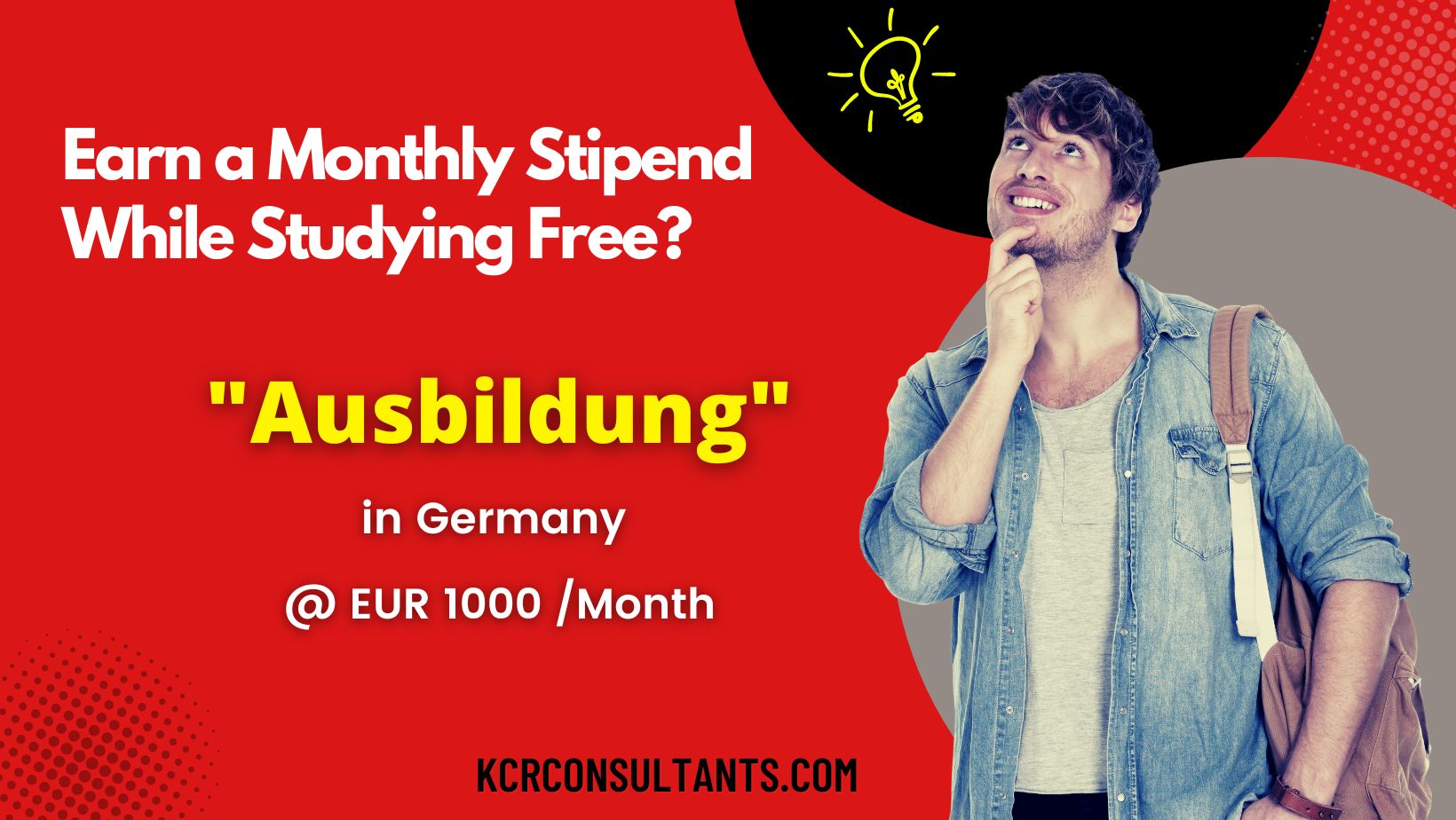 THE TRENDSETTING VOCATIONAL ROUTE TO GERMANY IS UNIQUE IN ITS NATURE AND SPIRIT.