Ausbildung Media Technologist in Germany
Are you the person in your house with a keen eye for minor mistakes in printing material?
Then, you must do an apprenticeship (Ausbildung) program as a media technologist! 
Did you know you may remove extra paint with a doctor's blade?
Media technologist training under Ausbildung in Germany
You should be accurate and creative, as well as passionate about technology.
A printing press receives the print pictures straight from a computer.
Printing surfaces are formed of a grease-absorbing substance to which the ink adheres.
Ausbildung Training to become a media technologist can be completed in a classroom or while working.
You will undergo three Ausbildung training phases while pursuing a dual degree in media technology: company, school, and inter-company.
You spend most of the operational phase in production halls and operating printing machines.
You learn the theory in school, and the practical knowledge is acquired during project work and internship periods in the business. 
You manage and oversee the printing of various goods, from which an advertisement brochure, and a book, are produced.
You create goods from printed and screen-printed print materials.
You set up the necessary equipment to create the magazine, book, or calendar.
Did you know that in the middle of the 18th century, the first aniline dyes were utilised to print wallpaper? 
Career prospects for a media technologist under Ausbildung in Germany
After completing your training to become a media technologist, you will have access to various additional training choices.

You could pursue a master's degree in print media.

You can take further courses to finish your certification as a state-certified print and media technology technician. 

Nothing stops you from earning a bachelor's degree in media production or packaging technology if you want to experience university life.

 
Come to KCR CONSULTANTS now! Experts will gently guide you with the apprenticeship program in Germany. 
Ensure the printing accuracy and precision; become an eagle in printing!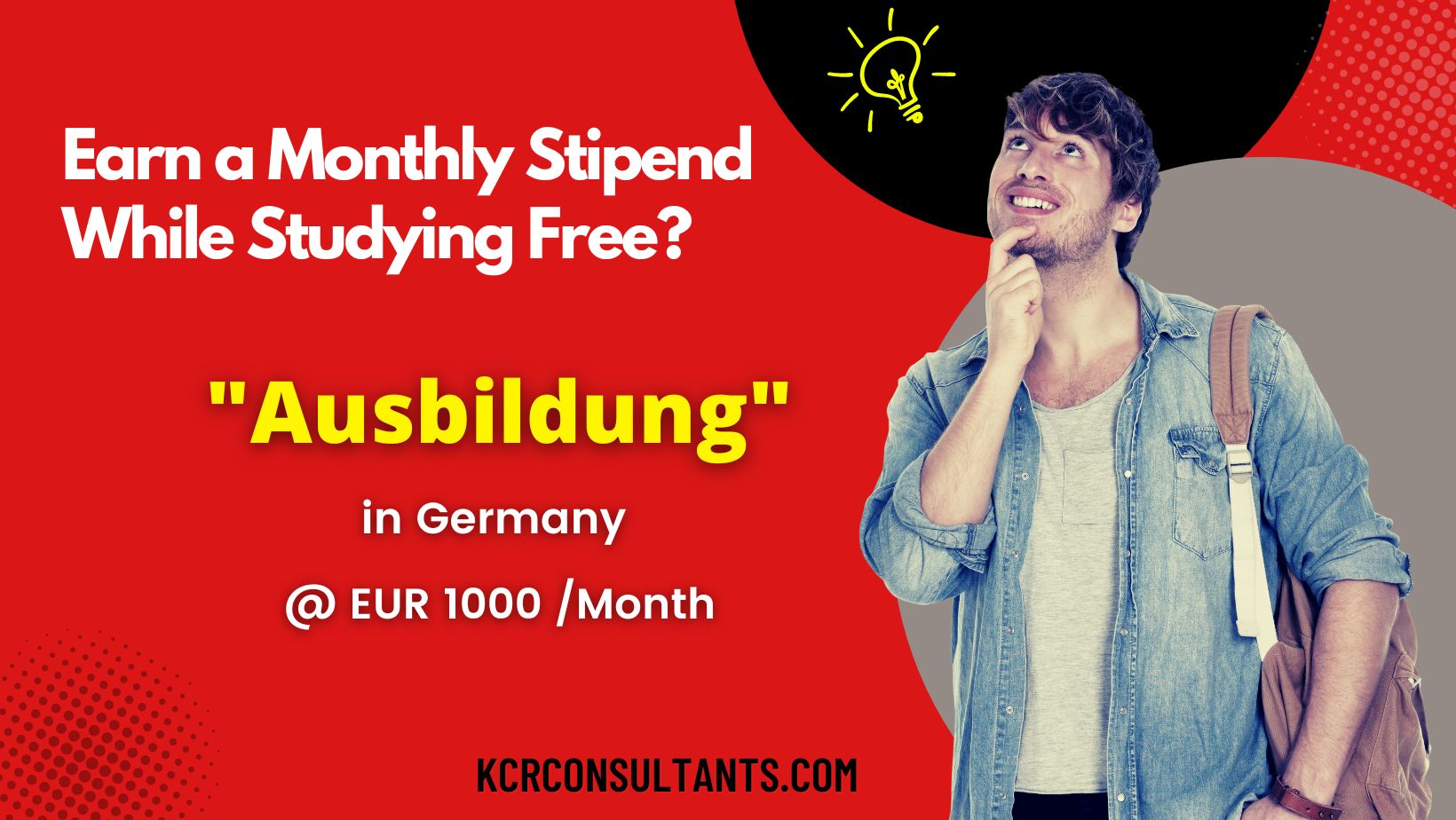 THE TRENDSETTING VOCATIONAL ROUTE TO GERMANY IS UNIQUE IN ITS NATURE AND SPIRIT.